In some rare cases it may be possible that you are getting an error message "Connection failed - Attempt to connect to the host timed out" on your mobile device.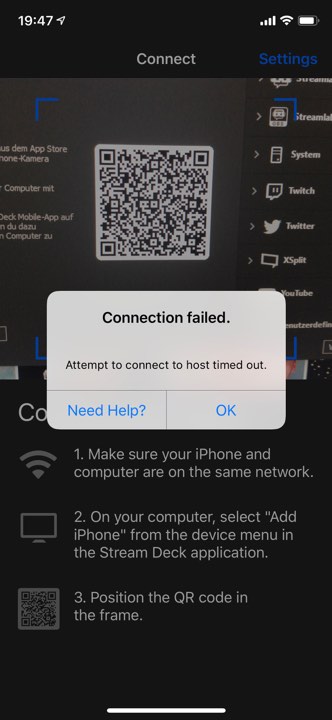 A possible cause for this problem may be that the Bonjour service is not running or not running correctly on your Windows 10 Computer.
You can start or restart this service via the Windows Task Manager in a few easy steps:
1) Open the Windows Task Manager by pressing the CTRL + ALT + TAB Key at the same time and select Task Manager
2) Now switch to the Services tab and go down the list until you find the Bonjour service
3) Make a mouse right click on the name Bonjour and select Start or Restart
4) Restart the Stream Deck Mobile App on your mobile device to see if a connection is possible now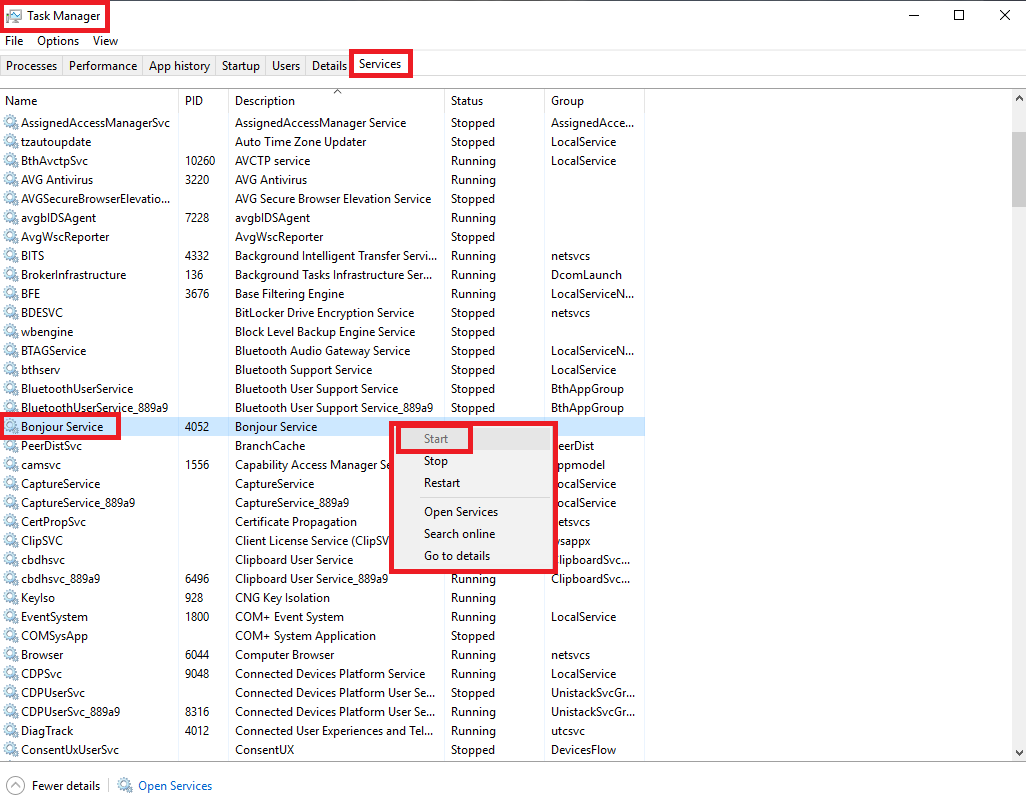 Should you still encounter issues, then please don't hesitate to contact our Support Team.