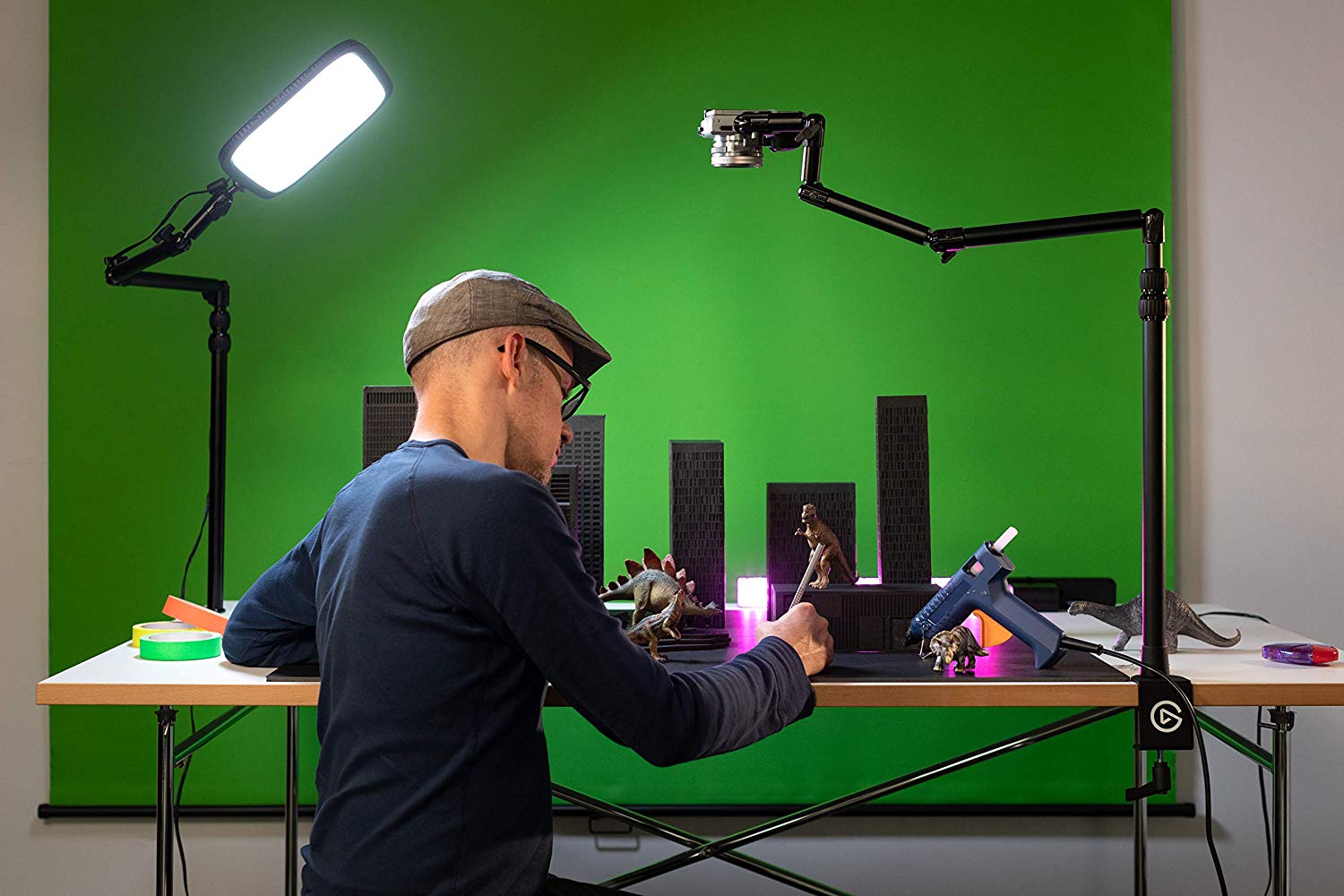 Shown in the above photo is the Elgato Multi Mount and other Elgato accessories, like Elgato Multi Mount Flex Arm Kit and Elgato Key Light, each sold separately.
---
Elgato Multi Mount
---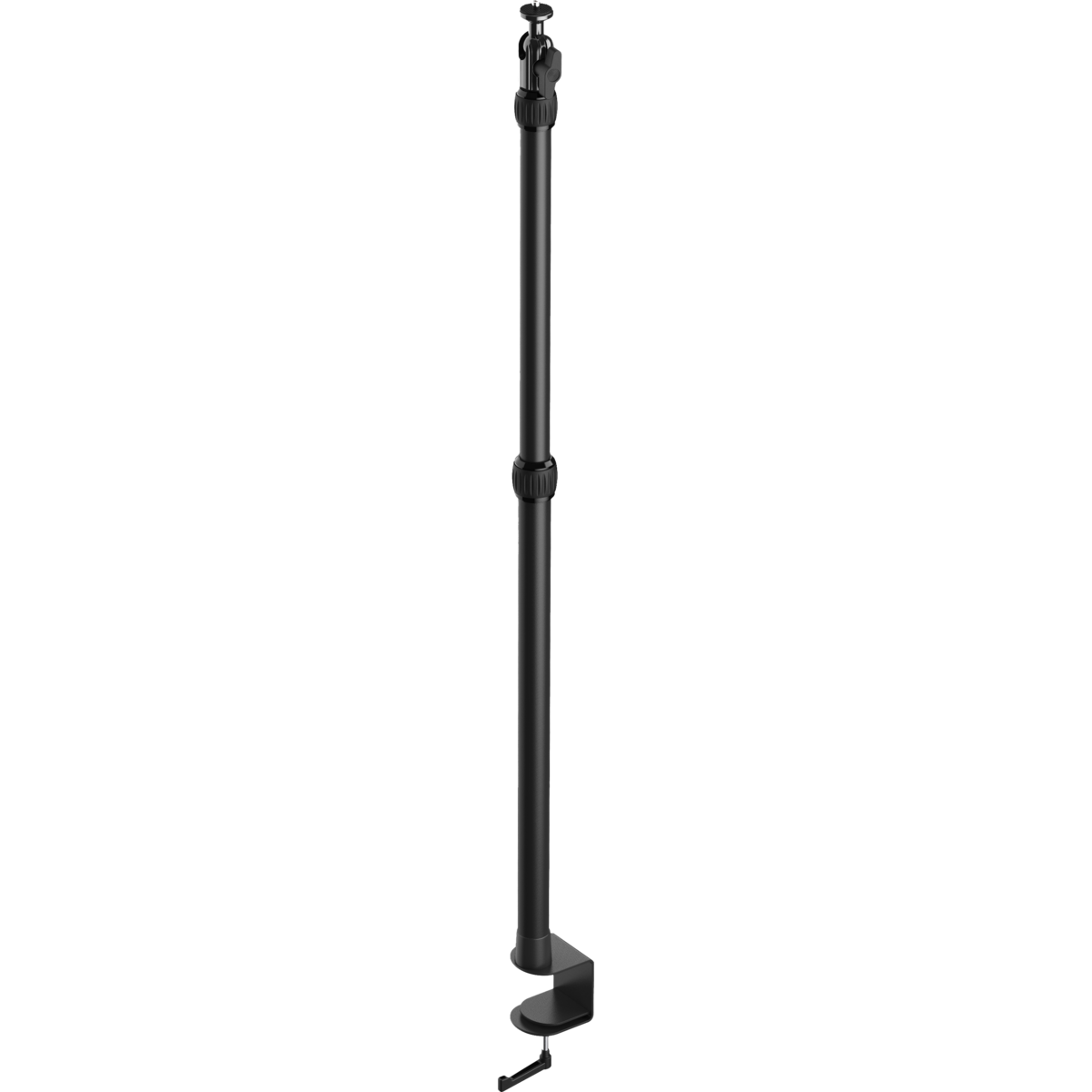 Here is some general information about Elgato Multi Mount:
Minimum Height
55 cm / 22 in
Maximum Height
125 cm / 49 in
Maximum Load
2 kg / 4.5 lbs
Ball Head
1/4" Screw
Desk Clamp
Expandable to 6 cm / 2.35 in
Materials
Steel, Hard Composite, Tough Rubber
---
Elgato Multi Mount - Tightening

---
A non-slip rubber washer is included for mounting a camera, camcorder, etc.
DO NOT OVERTIGHTEN.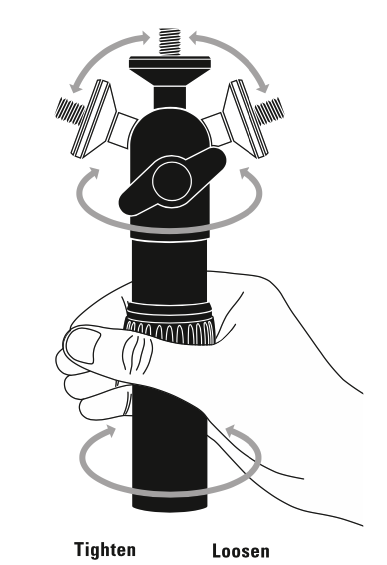 The clamp is padded and expandable up to 6 cm / 2.35 in.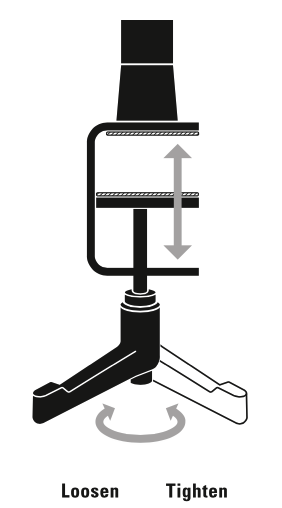 Push the button to position the ratchet after tightening.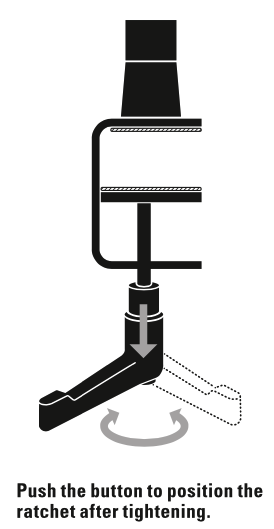 ---
Elgato Multi Mount - Warnings

---
It is normal for the pole to wobble when fully extended.
DO NOT OVERTIGHTEN.
Warnings:
• Be especially cautious when setting up near children.
• Do not attach items to the pole.
• Do not leave the product exposed to direct sunlight.
• Do not set up in areas susceptible to strong air currents. Drafts and breezes can cause movement that may result in damage to the product.
• Keep the pole free from dirt and dust. If the product becomes dirty, wipe it lightly with a soft cloth moistened with a little water and mild, neutral detergent. Benzene, thinner, and other volatile agents can cause permanent damage and should never be used for cleaning.
• Always mount the pole to a level, stable surface. Uneven or unstable surfaces may cause tipping and result in damage or personal injury.
• Do not use the pole for applications other than those specified in this guide or the packaging.