On January 6th 2020, Elgato released Stream Deck 4.5, adding support for G-keys inside of the Stream Deck software.
While your programmed actions can be viewed in the Stream Deck software, a floating Action Bar always displays them on screen for quick reference.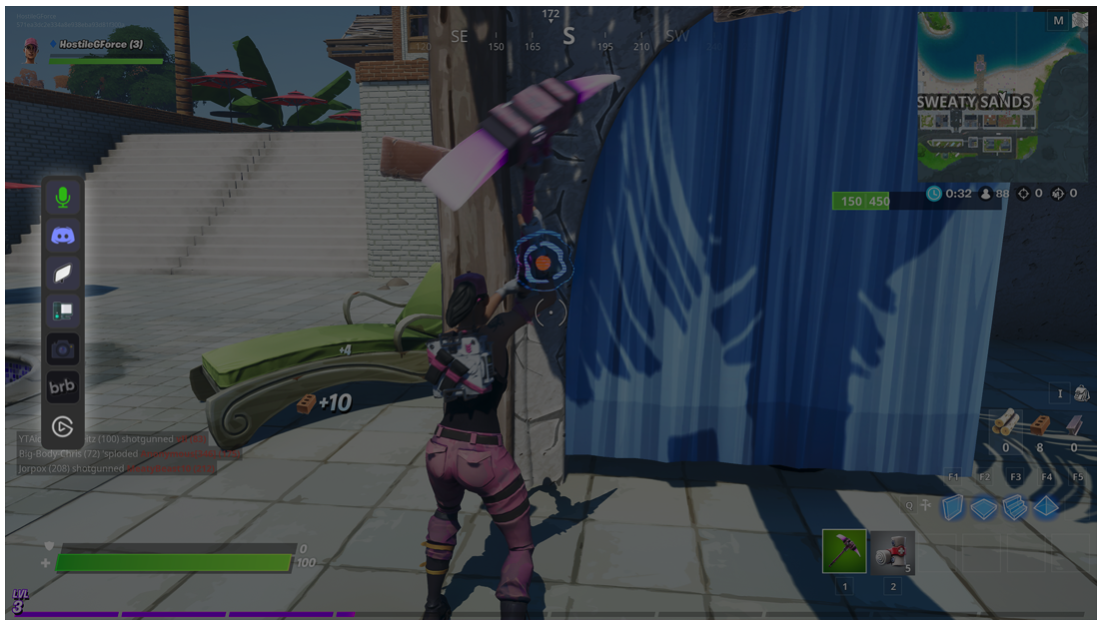 ---
How to Hide the Floating Action Bar

---
This Action Bar can be dismissed by finding the Stream Deck icon on your Windows Taskbar or macOS Menu Bar, and selecting Hide Action Bar.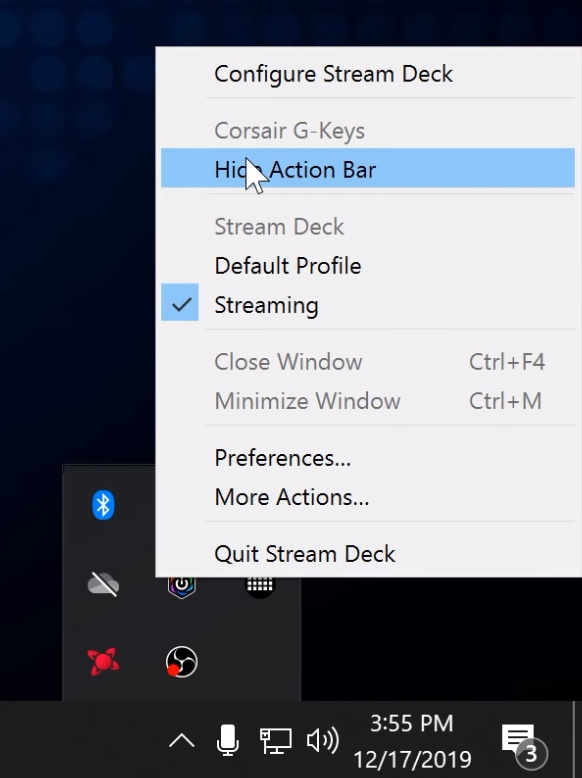 Please Note: When playing games using Fullscreen or Fullscreen Exclusive mode the Action Bar will not be displayed. Games must be played in Windowed or Windowed Borderless for the action bar to display over the game.