Actions and Integrations are what make the Elgato Stream Deck yours. Every now and then an Action or Integration may require an update to ensure compatibility or fix a bug.
When an update is required, there are two ways to trigger a check for new updates. Updates will happen seamlessly in the background, however these methods can be used to force Stream Deck to check for the latest integration updates.
---
Launching the Stream Deck software
---
When the Stream Deck software launches after turning on the computer, or by closing and re-launching the Stream Deck software, it will check for and update installed Actions and Integrations.
---
Opening the More Actions... Menu
---
Clicking down in the bottom right of Stream Deck software on the More Actions... button will open up the directory, and update any that require an update.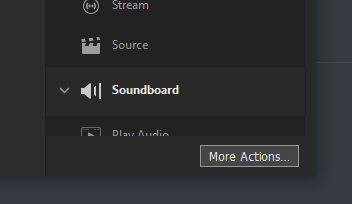 Either of these methods will update any Actions and Integrations you have installed, and keep your Stream Deck up to date.