This article will go over how to connect an Elgato lighting accessory by an IP address using Control Center.
You can now manually enter your light's IP address to pair it with Control Center.
This is useful when a lighting accessory is already connected to the network but Control Center can not automatically find it, or if pairing fails midway through the process and your light is still connected to your network.
---
Lighting Accessory IP Address
---
To find your lighting accessory IP address, follow the steps below.
Use Control Center (iOS or Android) to determine the IP address.
1) Download the latest version of Control Center for Android or iOS.
2) Open Control Center on your Android or iOS device. If the lighting accessory is listed, you can view the IP information by clicking Settings.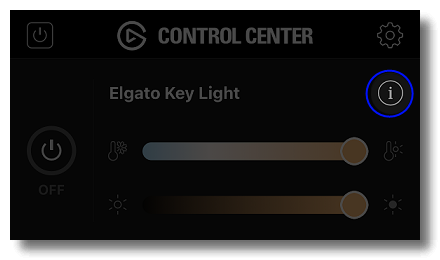 If an Android or iOS device is not available. In that case, users can download a free IP detection tool such as NirSoft's Wireless Network Watcher, which scans for devices connected to your network.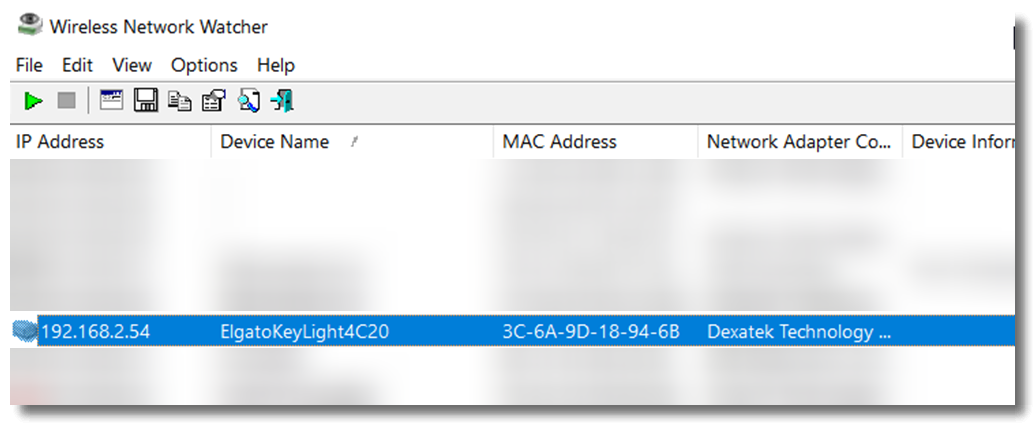 ---
Manually Connect Lighting Accessory to Control Center
---
Once the IP address for the Lighting Accessory has been located, we're now ready to add it to Control Center.
1) Verify the PC is connected to the same network as your Elgato Lighting Accessory via Ethernet or Wireless.
2) Open Control Center and navigate to Add Accessory by pressing the ➕ Button in the top left corner. After a few seconds, an Add IP manually option will appear.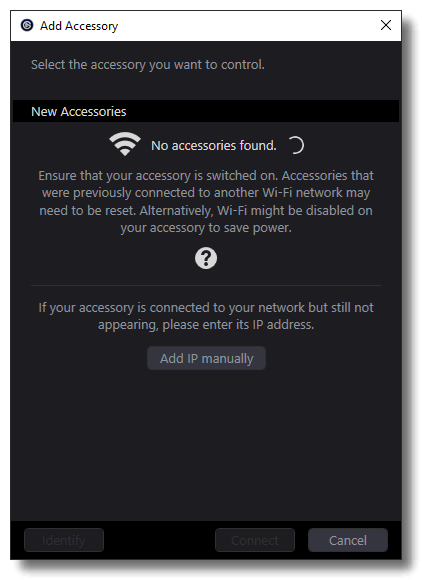 3) Enter the IP of your Lighting Accessory and click Connect. (If you don't know your lighting accessory's IP address, please check the steps above)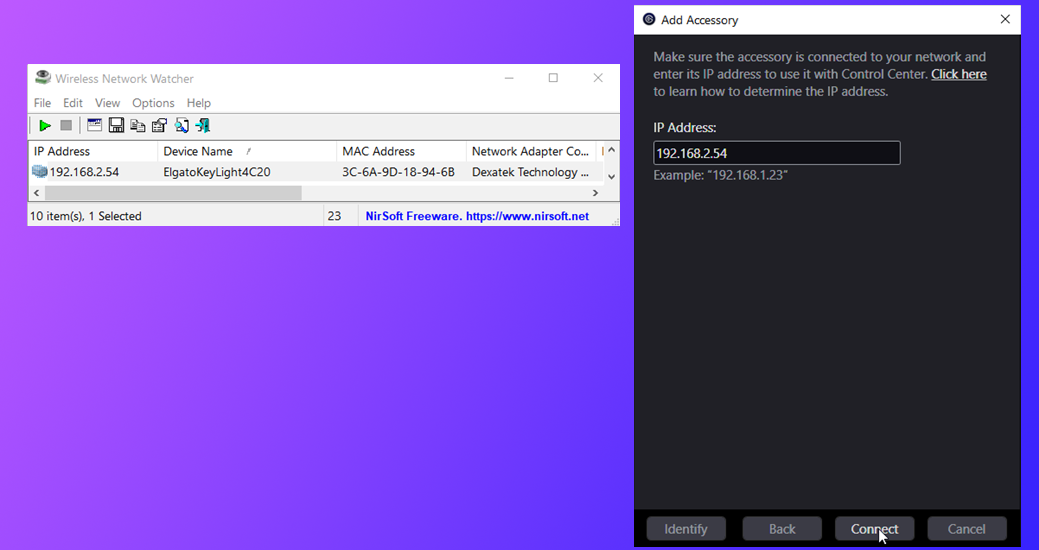 4) Wait up to 60 seconds or until the accessory is connected. Click Finish to complete the action.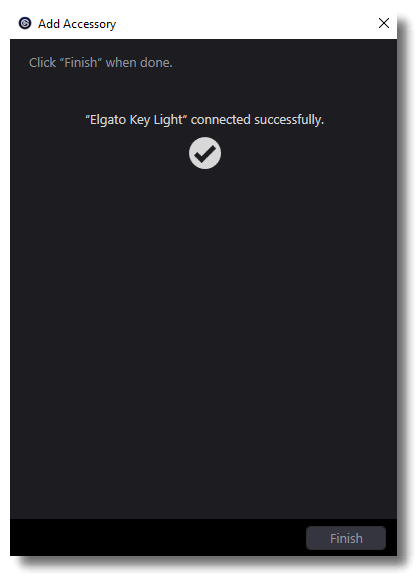 5) Your Elgato lighting accessory will now be listed in Control Center.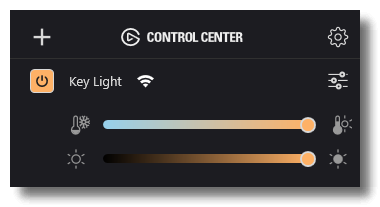 ---
Contact Elgato Customer Support
---
If your Elgato Lighting Accessory is still not connecting, please contact our customer support team at https://e.lga.to/help.