Here are the changes in Elgato Camera Hub 1.3.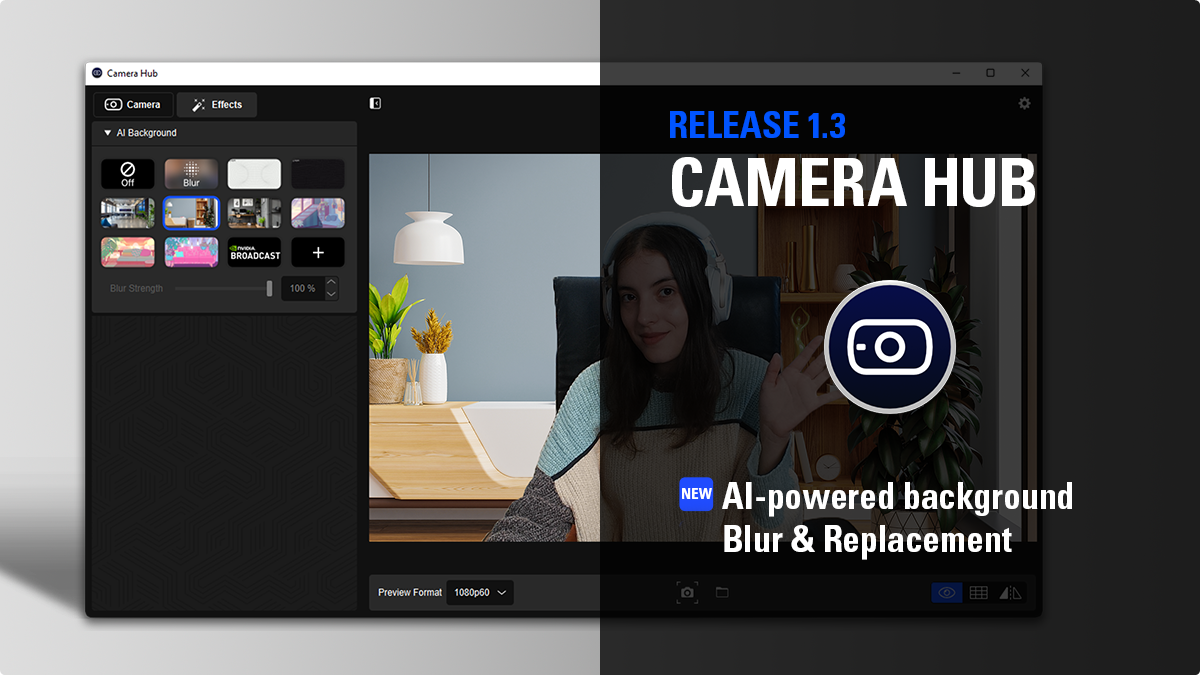 You can download Camera Hub 1.3 by clicking on the link below.
Windows
What's new in Camera Hub 1.3?
Get ready to power your camera with artificial intelligence. Apply NVIDIA Broadcast video effects directly in Camera Hub. Your favorite Elgato gear, now with the latest NVIDIA graphics technology.
It's not just Camera Hub! Do you have a Wave Mic? We've added AI noise removal to Wave Link. That means you can filter out unwanted sounds like keyboard clacking, PC hum, or a dog barking. Learn how.
🆕 AI Background
With this update, we've integrated the powerful NVIDIA Broadcast Video Effects SDK into Camera Hub.
Apply DSLR-like background blur, choose from a selection of pro backgrounds, or upload your own.
Note: An NVIDIA RTX GPU is required. Learn more.
Here's how it works:
Open Camera Hub

Go to the new Effects tab

Select your desired background. (If you haven't yet, first install the required NVIDIA setup files.)

Open your streaming or video conference software. Select "Elgato Virtual Camera" as your camera.
Or, watch this video for a quick tutorial.
👉 Pro-tip: To create a virtual green screen, start by setting your background to a solid green color. Then add a chroma key in your favorite streaming or recording program!