OBS Studio 28 upgraded the UI framework to Qt6, which causes plugins using the Qt5 framework, such as Stream Deck, to not load.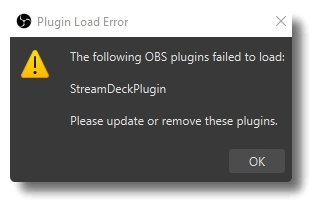 Our team is working on adding support for OBS Studio 28, and we will have more information to share soon.
If Stream Deck is critical to your production, we suggest staying on OBS Studio 27 for the time being.