This guide will cover EpocCam's Microphone functionality and Camera Hub.
---
EpocCam Microphone
---
With Camera Hub 1.4, EpocCam was integrated with the software. The Camera Hub installer will remove any older drivers during installation. Currently, this will also prevent the microphone from working, but we're looking into implementing audio support directly into Camera Hub with a future update.
While we're working on this update, users can manually reinstall EpocCam's older driver, which includes microphone support.
ℹ️ Note: If Camera Hub and the stand-alone driver are both installed, Camera Hub MUST be closed for the microphone to work properly.

Download Links
Once installed, EpocCam Microphone will show as an available Input device.
Windows: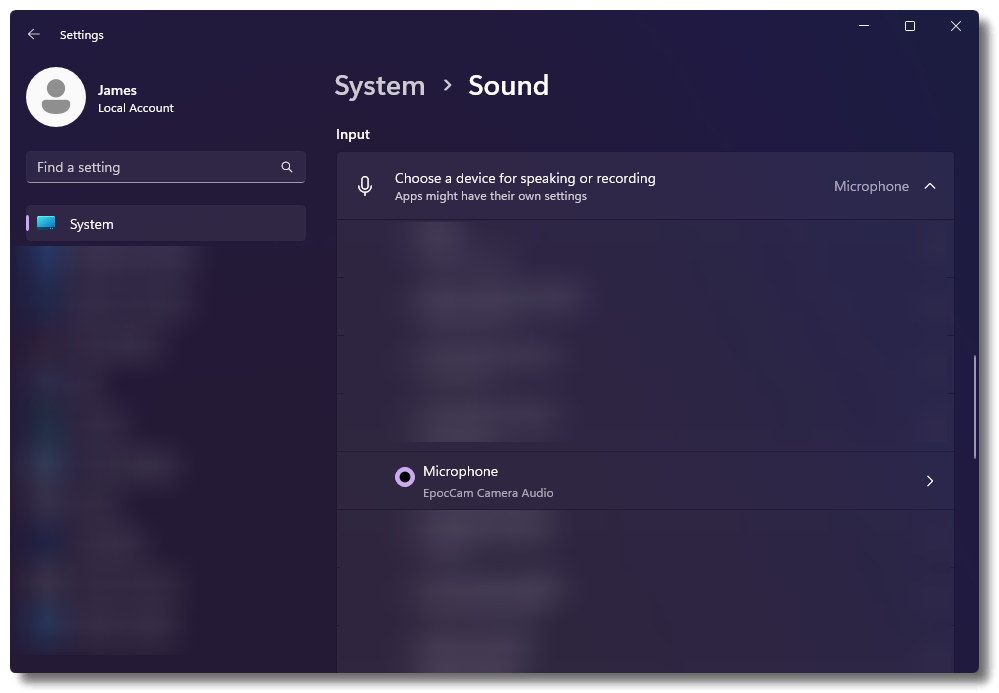 macOS: