This article goes over the actions available for Camera Hub and Elgato Stream Deck.
Table of Contents
---
System Requirements
---
Stream Deck 6.0 or newer.
Camera Hub 1.5 or newer.
---
Camera Hub - Set Property
---
Select a Camera Hub preset for Focus/Frame or apply a preset value for properties like Zoom, Contrast, and Exposure.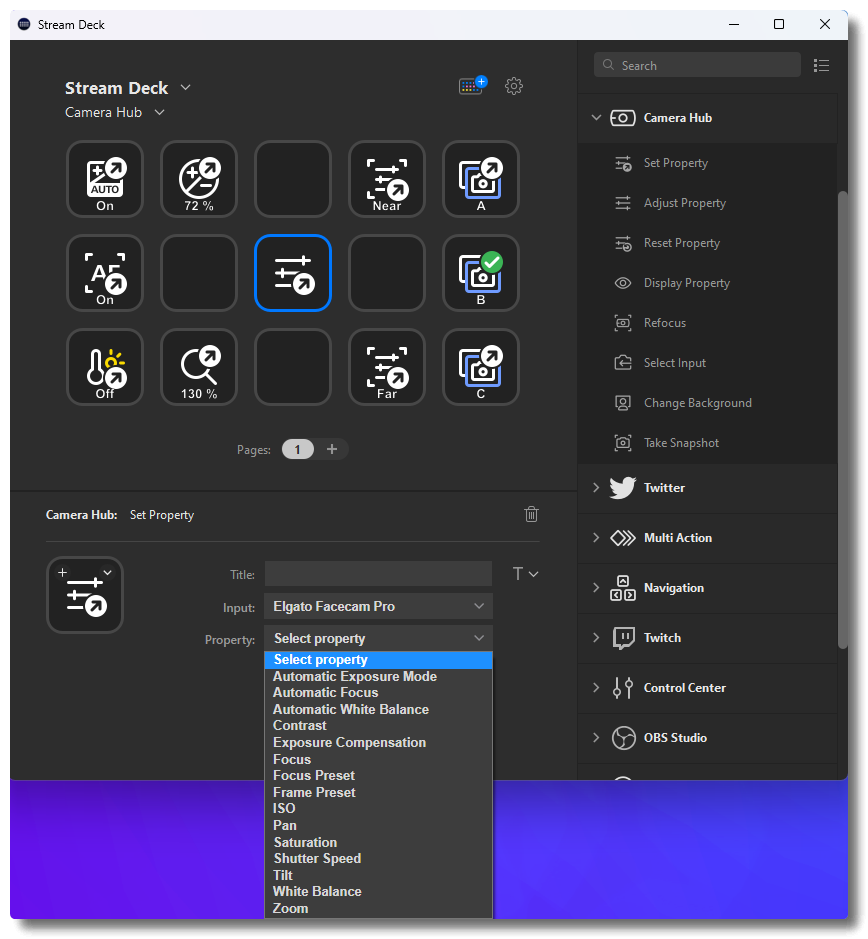 ---
Camera Hub - Adjust Property
---
Fine-tune a property value up or down by preset increments.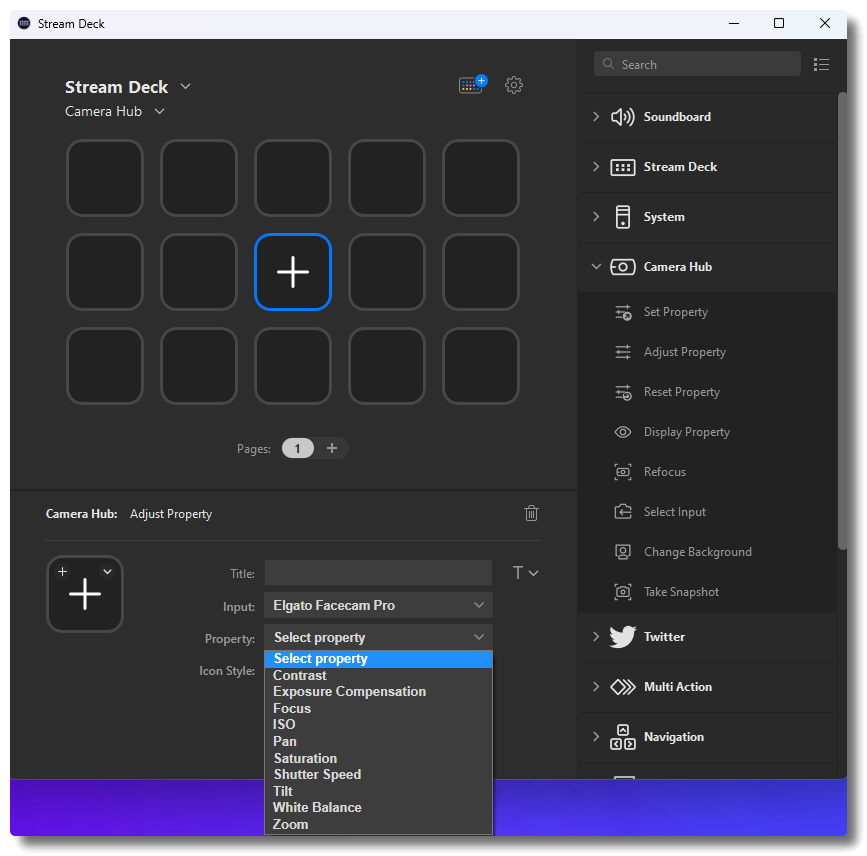 ℹ️ Icon Style changes the icon to a Visual Slider or a Static Icon. Visual Slider will need two keys and can be set vertically or horizontally. The icon will automatically adjust depending on whether the step size is positive or negative.
---
Camera Hub - Reset Property
---
Reset a property value to its default setting.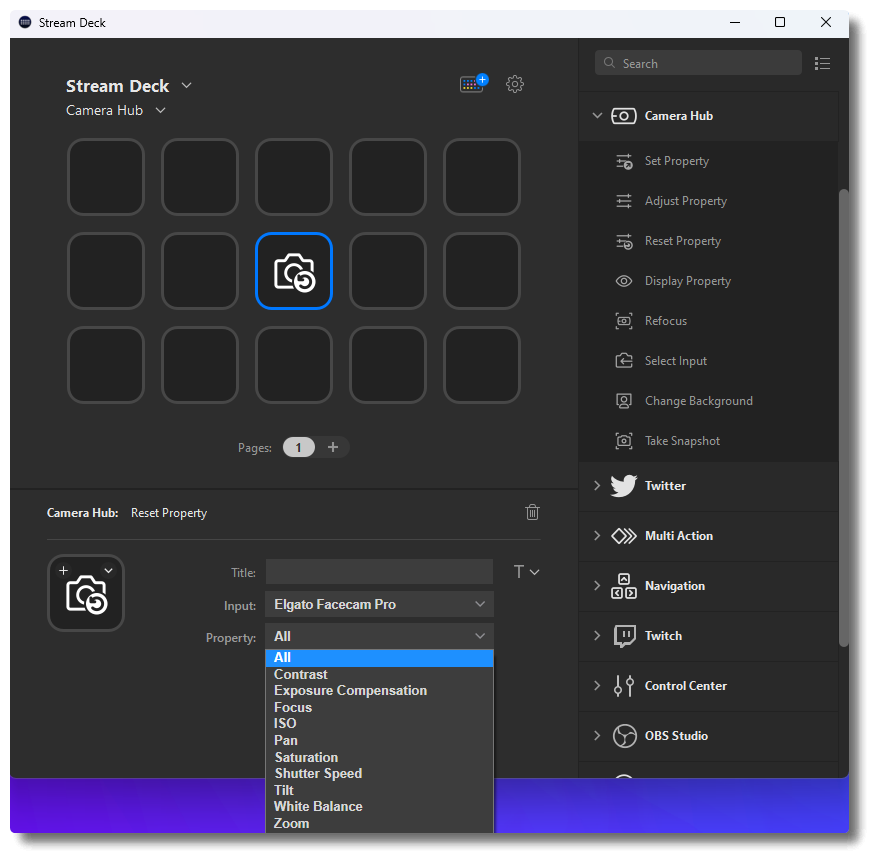 ---
Camera Hub - Display Property
---
Show the current value of a specific property.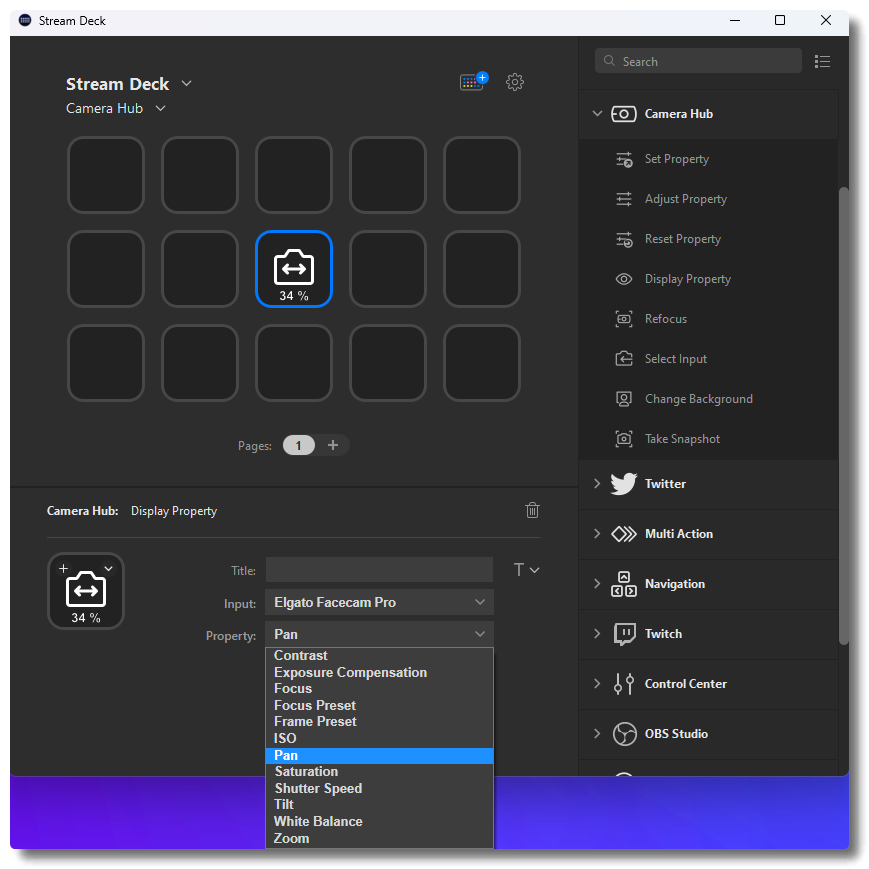 ---
Camera Hub - Refocus
---
Sharpen focus automatically on the current subject.

---
Camera Hub - Select Input
---
Switch between Elgato cameras like Facecam and EpocCam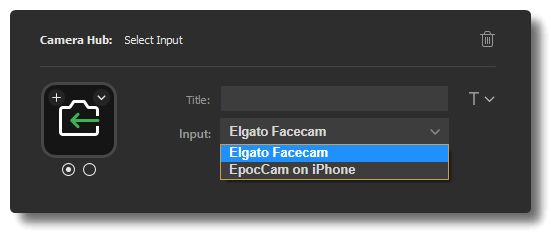 ---
Camera Hub - Change Background
---
Turn on and off a specific background effect.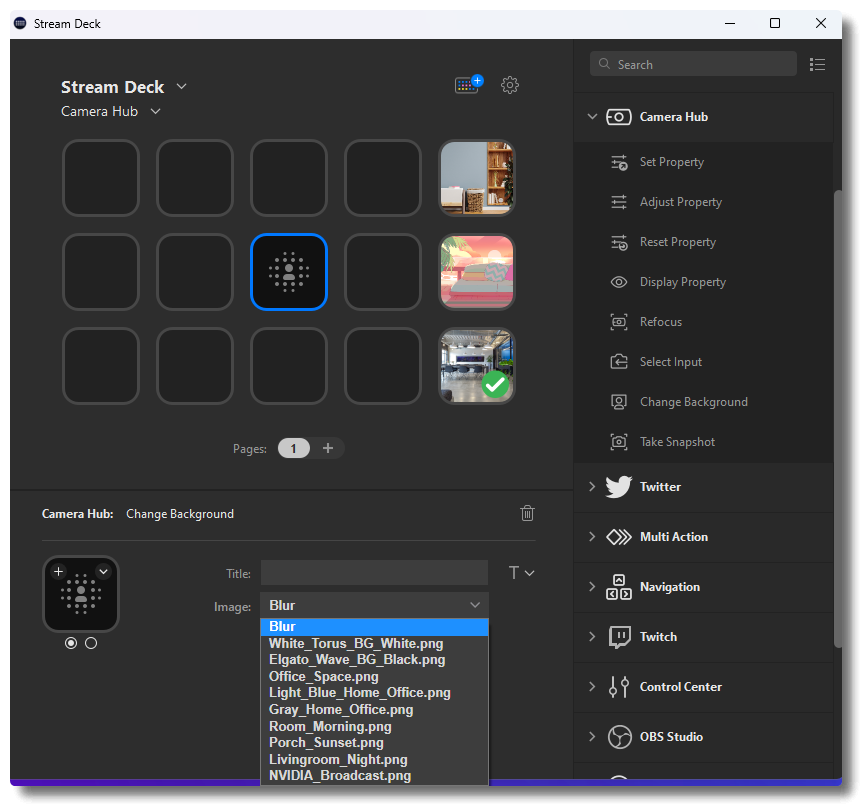 ---
Camera Hub - Take Snapshot
---
Take a picture of your current camera preview.