Release Date: 15 December 2022
Here are the changes in Elgato Camera Hub 1.5.1.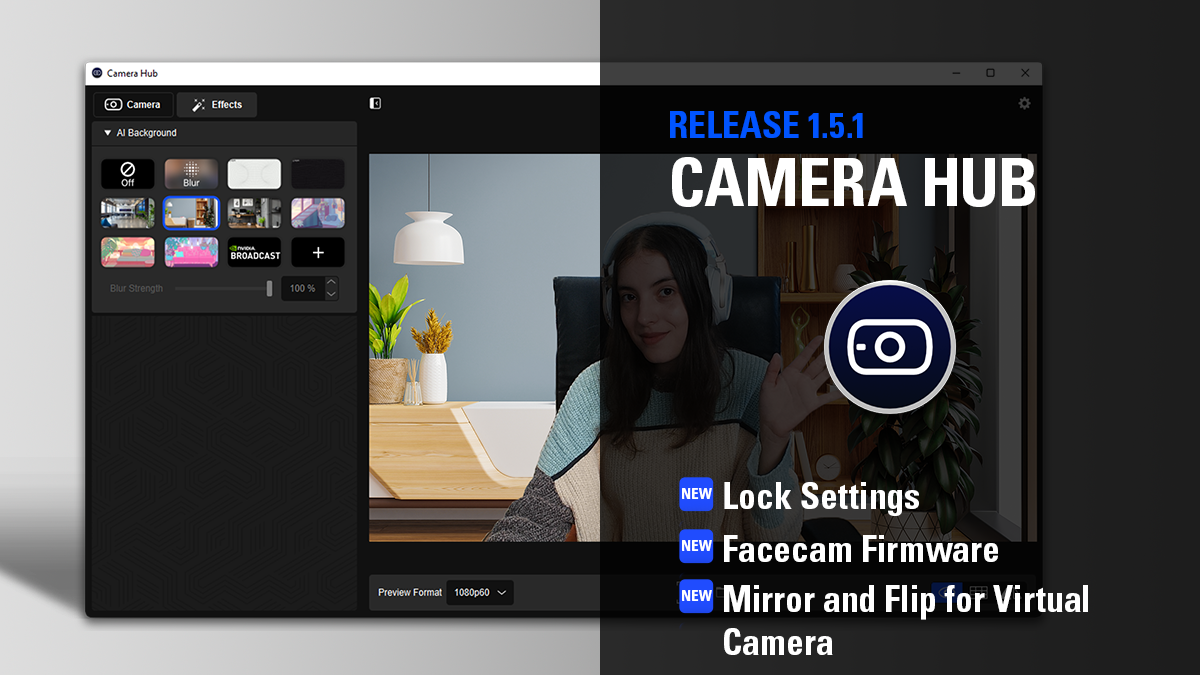 You can download Camera Hub 1.5.1 by clicking on the links below.
macOS
Windows
What's new in Camera Hub 1.5.1?
🆕 Lock Settings
When focus and exposure are set to automatic, and you like what you see, you can now lock in those settings indefinitely.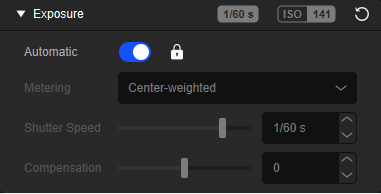 🆕 Facecam Firmware 4.09
This release contains new firmware for Facecam, which includes the following improvements:
Added MJPEG as a fallback video format. MJPEG requires less USB bandwidth and improves compatibility with programs that cannot handle uncompressed video.
Updated the ISP algorithm to reduce the occurrence of extremely bright pixels.
Click here to Learn how to update your Facecam firmware.
🆕 Mirror and Flip for Virtual Camera
You can now mirror or flip your video feed in third-party apps like OBS and Zoom.
Note: To use Mirror or Flip, select Elgato Virtual Camera as your camera input in applications.
🛠️ Improvements & bug fixes
(macOS) Virtual Camera has been upgraded to 1080p at 60 fps, up from 30 fps.
Added handling for properly restoring compensation / ISO when using Facecam.
Resolved a bug with A-series NVIDIA GPU detection.
The default value of NVIDIA background blur has been adjusted to 5% for better effect.