With Wave Link 1.7, you can use sound effects with MicrophoneFX making it easier to use in other applications such as Discord, Microsoft Teams, or even in-game.
Contents
---
Requirements
---
A compatible Wave Link device: Wave XLR, Wave:1, Wave:3 or Stream Deck +
Stream Deck 6.0.5 or later
Wave Link 1.7 or later
and some sound effects
Wave Link and Stream Deck are available for download at elgato.com/downloads.
---
How to enable/disable SFX with Wave Link
---
With Wave Link SFX, you can enable or disable sound effects using MicrophoneFX. For more information on Wave Link MicrophoneFX, click here.
1) Open Wave Link and add SFX as an audio input.
2) Once SFX is added, select the down arrow. Select the box next to Route to MicrophoneFX.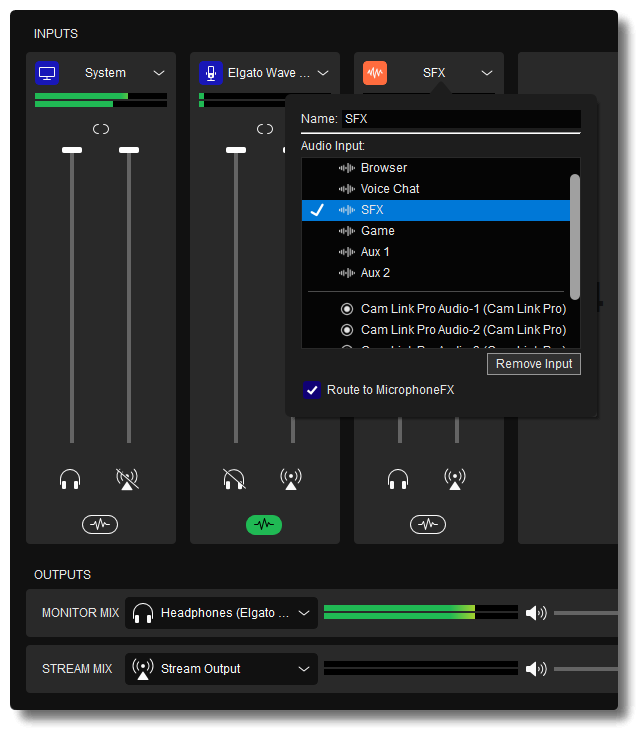 3) Once the box is checked, any sounds or SFX can be used with Wave Link MicrophoneFX.
4) Make sure Wave Link MicrophoneFX is selected as your Input device, depending on your application.
Microsoft Teams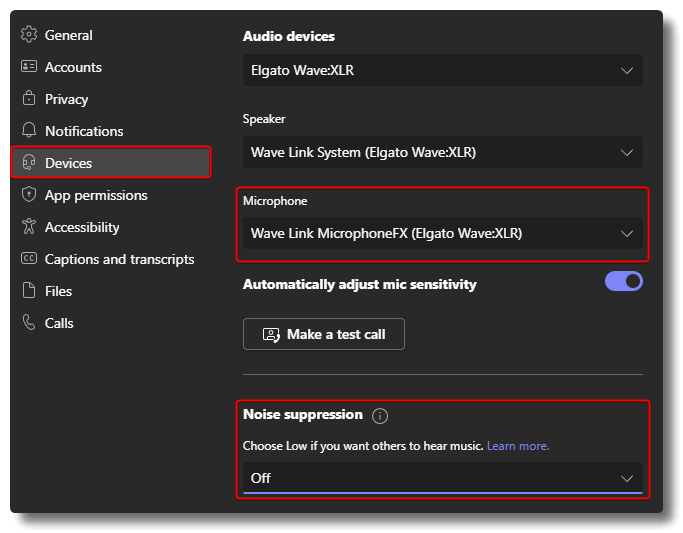 Note: If Noise Supression is enabled, it may cause the SFX to not work or sound distorted.
Discord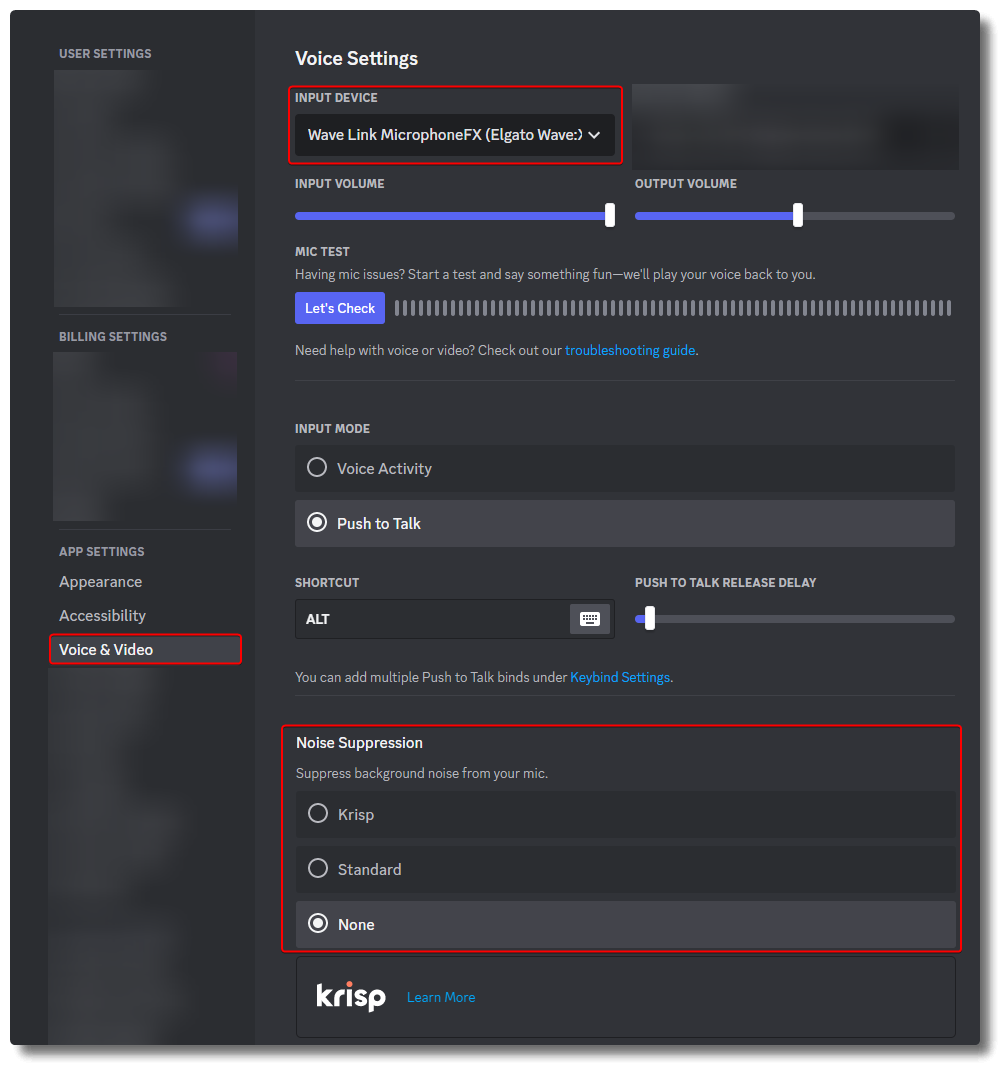 Note: For best results with Discord, disable any Noise Supression and set the Input Mode to Push to Talk.
---
Free Sound Effects with Stream Deck
---
Stream Deck offers over 1000+ free sound effects that are available now. For more information on downloading and using sound effects, click here.