Release Date: 20 March 2023
Here are the changes in Elgato Camera Hub 1.6.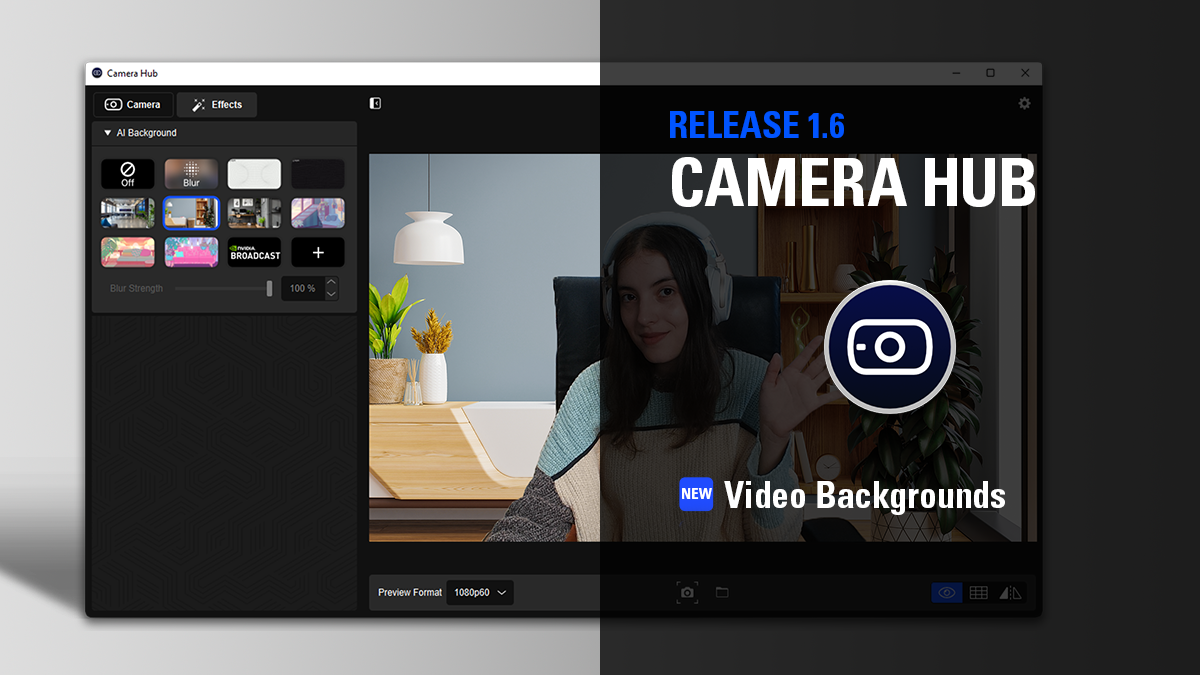 You can download Camera Hub 1.6 by clicking on the link below.
Windows
What's new in Camera Hub 1.6?
🆕 Video Backgrounds*
You can now use videos for your background replacement. Camera Hub includes incredible backgrounds to get you started, and you can of course use your own.
To use virtual moving backgrounds, select Elgato Virtual Camera as the camera input to OBS Studio, Zoom, and other apps.
*Requires NVIDIA RTX 2060 or better GPU.
🛠️ Performance improvements & bug fixes
The Camera Hub Stream Deck plugin has been updated to include the new Change Background action.