Disabling Windows audio enhancements for Wave Link channels can resolve issues where audio sounds compressed or stuttery.
1) Press Windows + R key combination to open the Run command.
2) Type or copy+paste control mmsys.cpl sounds and press enter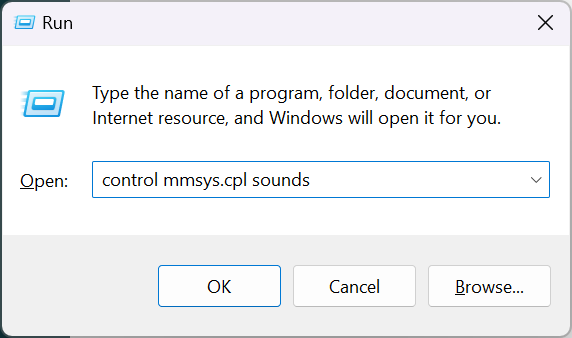 3) This sound control panel should appear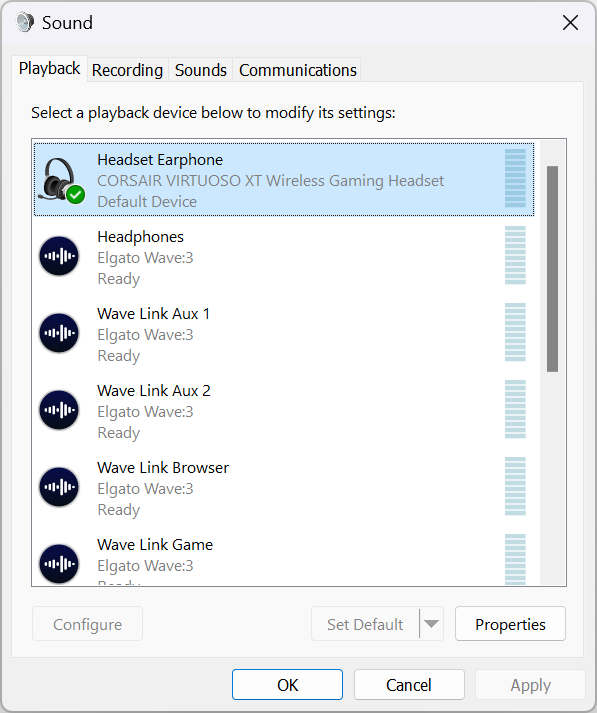 3) Right-click on one of the Wave Link devices and select Properties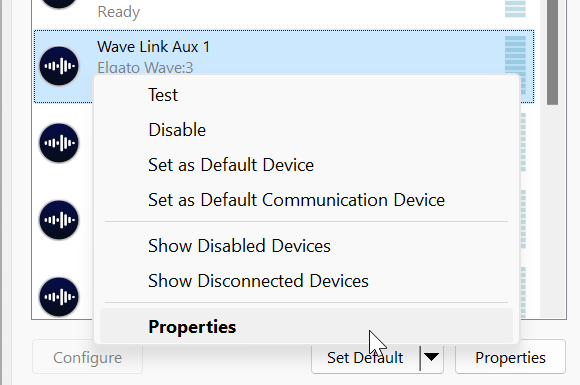 4) In the properties, go to the enhancements tab and check the box Disable All Enhancements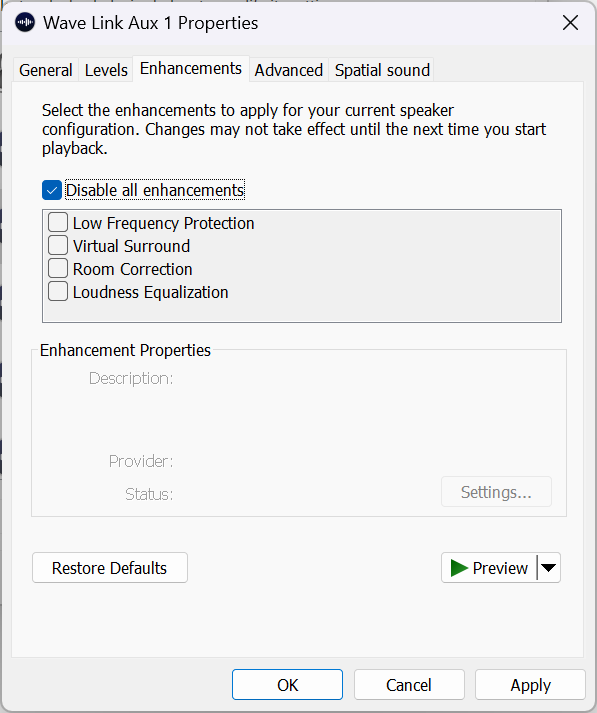 5) Now click on Apply and then ok to close the properties.
6) Repeat these steps for each Wave Link device.
7) Next, click the recording tab and repeat these steps for all Wave Link devices.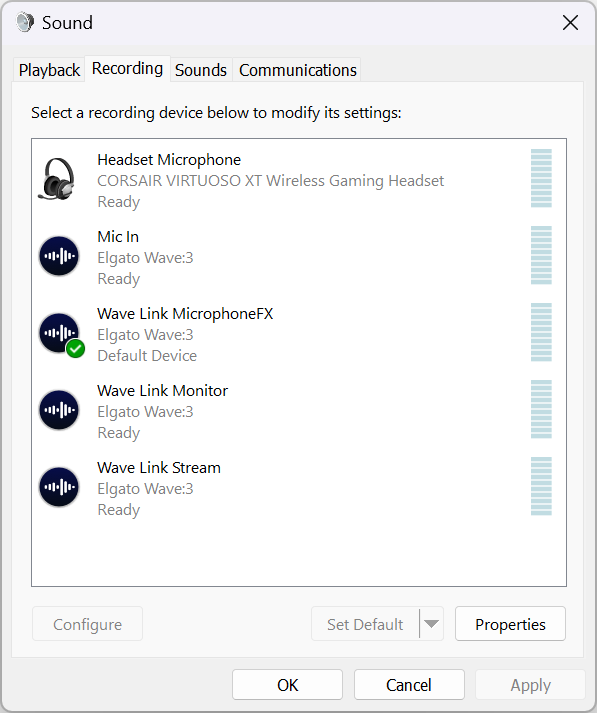 If audio issues continue after these steps, please get in touch with Elgato support by going to http://e.lga.to/help.