Release Date
: 17 May 2023
Here are the changes in Control Center 1.4.2.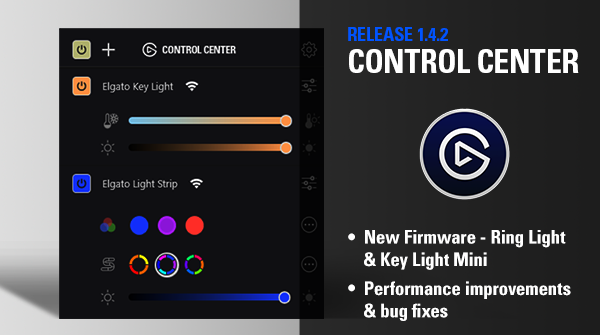 You can download Control Center 1.4.2 by clicking on the links below.
macOS
Windows
What's new in Control Center 1.4.2?
🔁 This update includes new firmware for the following devices:
Ring Light — Firmware 1.0.4 (149)
Improves compatibility with Wi-Fi network names featuring double quotes or backslash characters.
Key Light Mini — Firmware 1.0.4 (237)
Disables device discovery during firmware updates to resolve a bug where the device would not appear in Control Center after updating.
🛠️ Performance improvements & bug fixes
Adjusted device ping values, making device discovery more reliable.