If your Elgato capture device shows a message that the output resolution is incompatible, these are the steps to resolve it.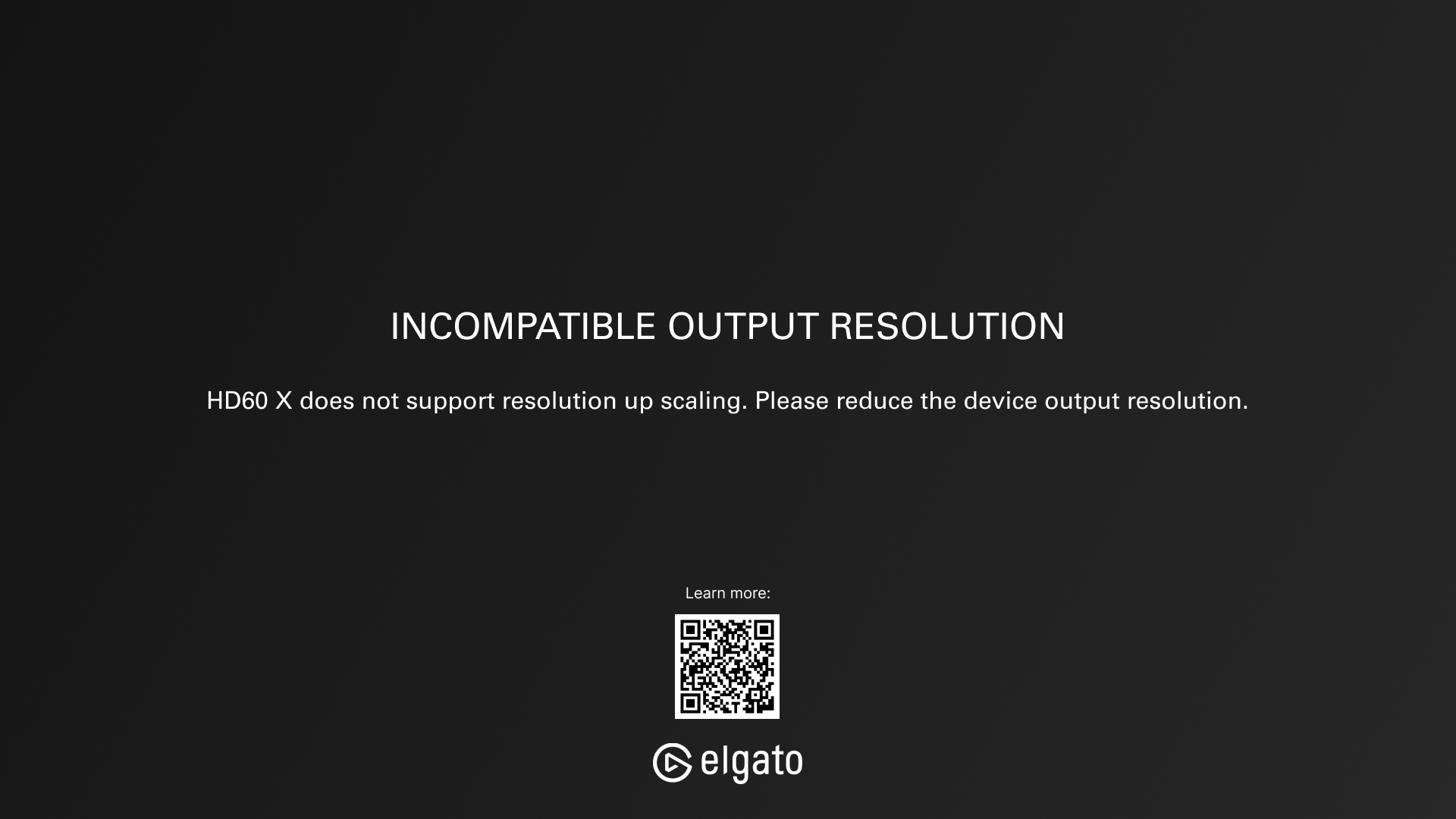 ---
USB Cable and Port
---
Before starting any in-depth troubleshooting, please ensure your Elgato capture device is plugged into a USB 3 port with a USB 3 cable. This can often resolve the problem.
If that doesn't help, continue with this article's steps.
---
General Information
---
Specific Elgato Game capture devices cannot upscale the incoming video signal before sending it to software for streaming or recording.
Upscaling means taking a resolution such as 1080p from a console, converting it to 4K, and then sending the 4K signal to an application.
The error is shown when the software, such as OBS Studio, is set to a higher resolution than the capture device receives from the input.
This configuration is ok ✅
Console input signal - 1080p
Software resolution setting - 1080p
This configuration will show the error message ❌
Console input signal: 1080p
Software resolution setting - 1440p
---
How to resolve "Incompatible Output Resolution" error
---
To resolve the issue, select a lower resolution for the capture device in the software it is being used in.
OBS Studio
1) Open OBS Studio
2) Find the capture card source and double-click to open the properties
3) If custom resolution/fps is used, find the resolution and select either
Resolution that matches the resolution of the video input signal
Lower resolution than the input signal
4) Click on OK to close the properties