Release Date: 27 June 2023
Here are the changes in Stream Deck 6.3.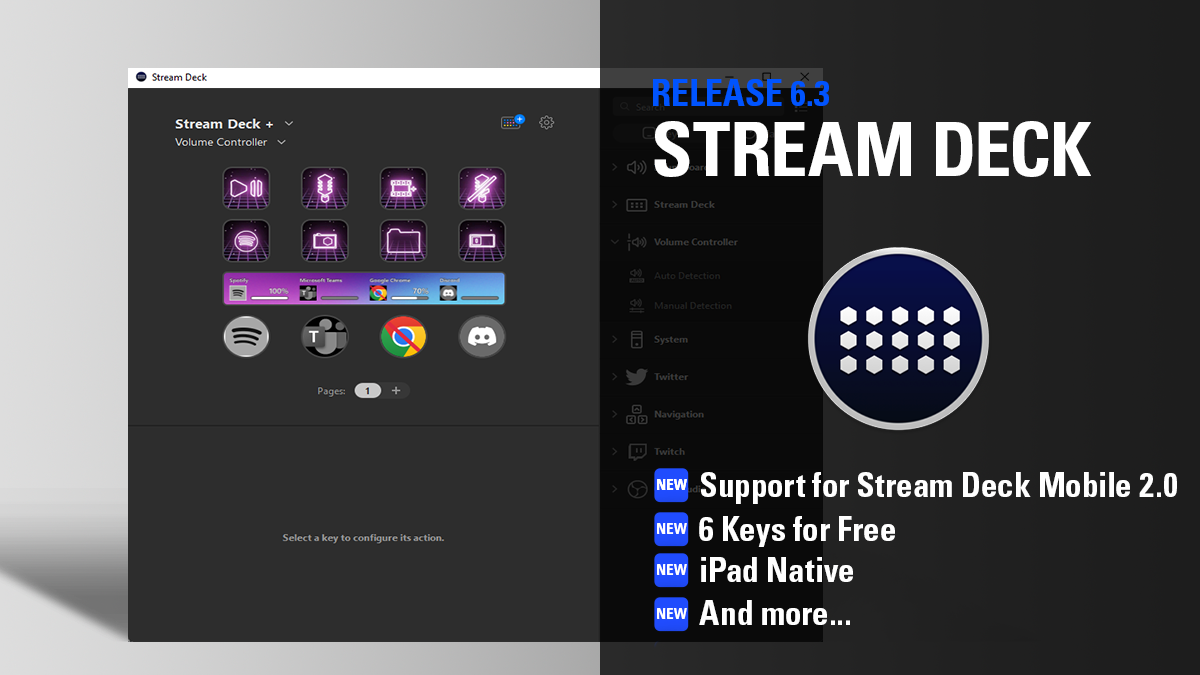 You can download Stream Deck 6.3 by clicking on the links below.
macOS
Windows
What's new in Stream Deck 6.3?
🆕 Support for Stream Deck Mobile 2.0
This update supports the newly released Stream Deck Mobile 2.0 app, out now on iOS.
Get Stream Deck Mobile for iPhone and iPad here.
So, what's new in Stream Deck Mobile 2.0? Put simply, Stream Deck Mobile comes with the features you already love — plus incredible advancements that are exclusive to the virtual Stream Deck experience.
Free To Tap
Get 6 keys and unlimited actions — Free. Forever. No questions asked.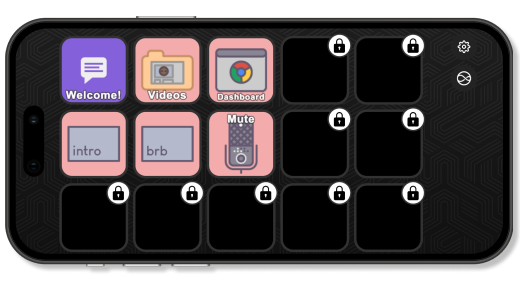 iPad Native
Stream Deck Mobile is now fully optimized for iPad, taking complete advantage of its large screen and Multitasking support. With split-view multitasking running two instances of the app side-by-side, you can access up to 128 keys* at once.
*Requires Stream Deck Mobile Pro
Unlock Pro
Take your Stream Deck Mobile experience even further with Stream Deck Mobile Pro.
Up to 64 keys: Set any number of virtual keys, up to 64 in total.
Virtual Faceplates: Personalize your background — choose from our faceplate library or upload images from your camera roll.
Customize your layout: 5 X 3 or 8 X 8 keys? One big button? Your keypad, your choice.
Pro is available for a monthly, annual, or one-off lifetime purchase. Prices vary by region.
Easier Pairing
The pairing process has been made even more accessible. And we've added support for multiple virtual devices.
Unlimited Virtual Devices
This update introduces the new concept of virtual Stream Deck devices. Using Stream Deck Mobile, you can create multiple virtual devices on your Stream Deck desktop application. Each virtual device contains its own profiles, pages, folders, icons, Siri shortcuts, etc. Create one for your broadcast, one for your tabletop sessions, and another for your kitchen bake-off. It's like profiles, leveled up.
Accessibility, enhanced
VoiceOver users can now easily use Stream Deck Mobile with improved accessibility support.