Release Date: 28 July 2023
Here are the changes in Elgato Camera Hub 1.7.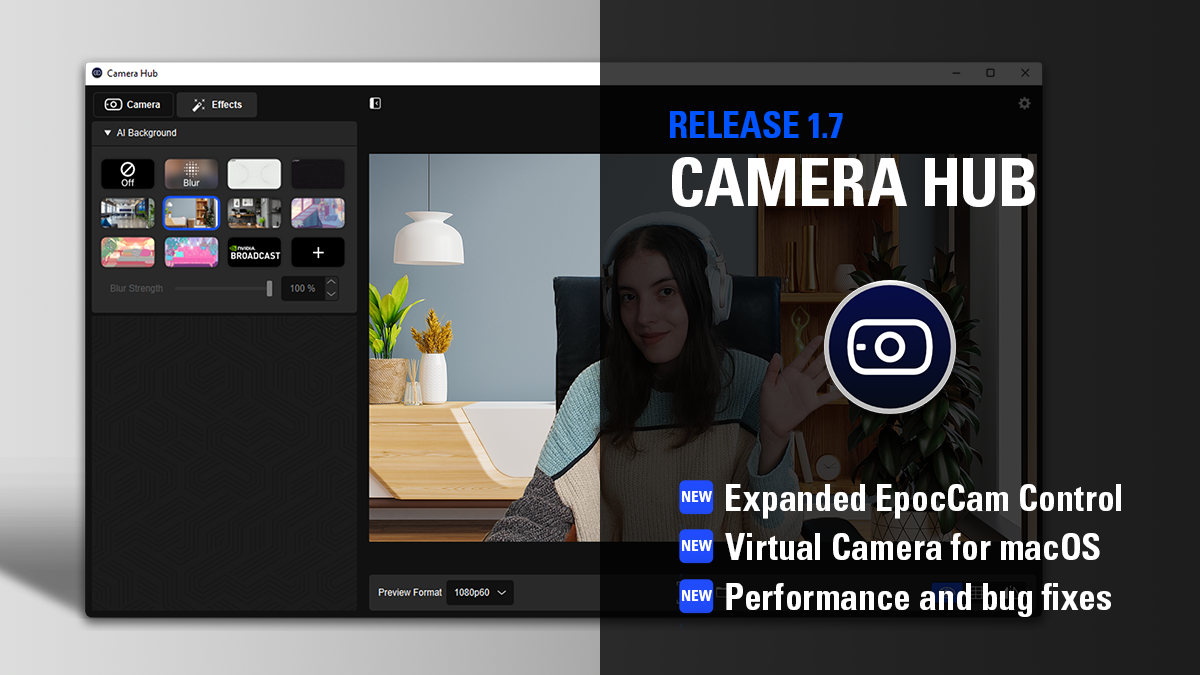 You can download Camera Hub 1.7 by clicking on the link below.
Windows
macOS
What's new in Camera Hub 1.7?
🆕 Expanded EpocCam Control
EpocCam turns your phone into a webcam, and with this update, control a broader range of settings to get the precise image you want.
New settings include:
Pan and tilt
Increased zoom range on select iOS devices by up to 400%
Focus
Exposure
White Balance and Tint control
The Camera Hub plugin for Stream Deck has been updated to support these new settings, including full support for Stream Deck + dials.
Requires EpocCam 2023.2 or later.
📷 New Virtual Camera (macOS)
The virtual camera uses a new framework, deeply integrated by Apple into macOS, ensuring expanded and seamless app compatibility.
🛠️ Performance improvements and bug fixes
A message will now appear when a new firmware update is available for Facecam Pro. We want to ensure you don't miss any image improvements.
Added firmware update support for Cam Link and Cam Link 4K. (macOS)
Camera Hub now appears as a program when pressing CMD+tab. (macOS)