This guide will walk you through updating the firmware of a USB Elgato capture device using macOS.
---
Requirements
---
Hardware Requirements
Compatible Elgato Capture Device (HD60 S+, HD60 X)
Software Requirements
macOS 12 Monterey or later
Elgato Capture Device Utility
Elgato Capture Device Utility is available for download at elgato.com/downloads.
---
How to update an Elgato Capture Device with macOS
---
1) Download and open Elgato Capture Device Utility from elgato.com/downloads.
2) Once open, locate the Firmware Version section. Select the Update Firmware... button.
3) Capture Device Utility will check if you're running the latest firmware. If one is available, it will prompt a firmware update is available.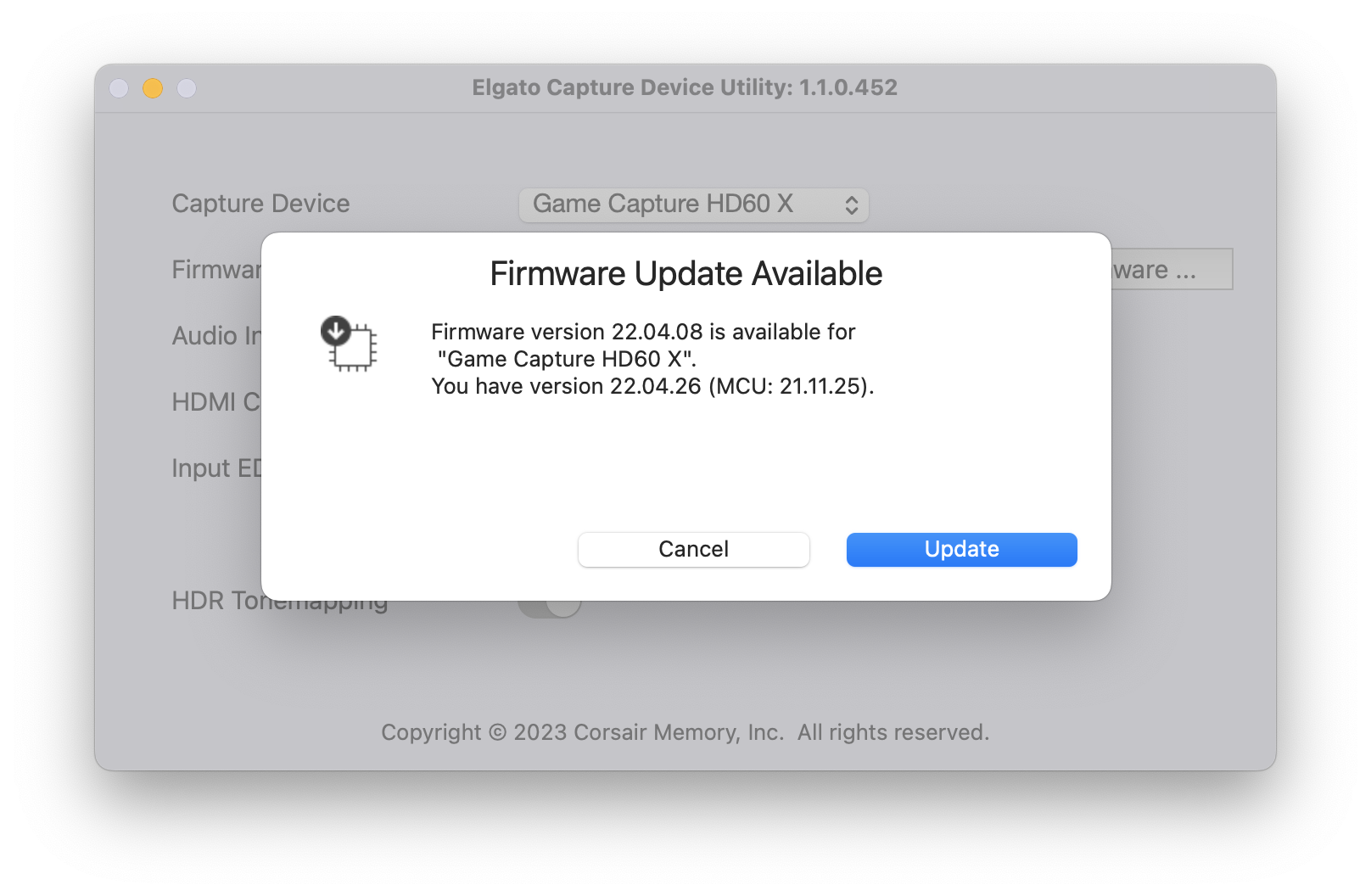 4) Follow the on-screen instructions to complete the update.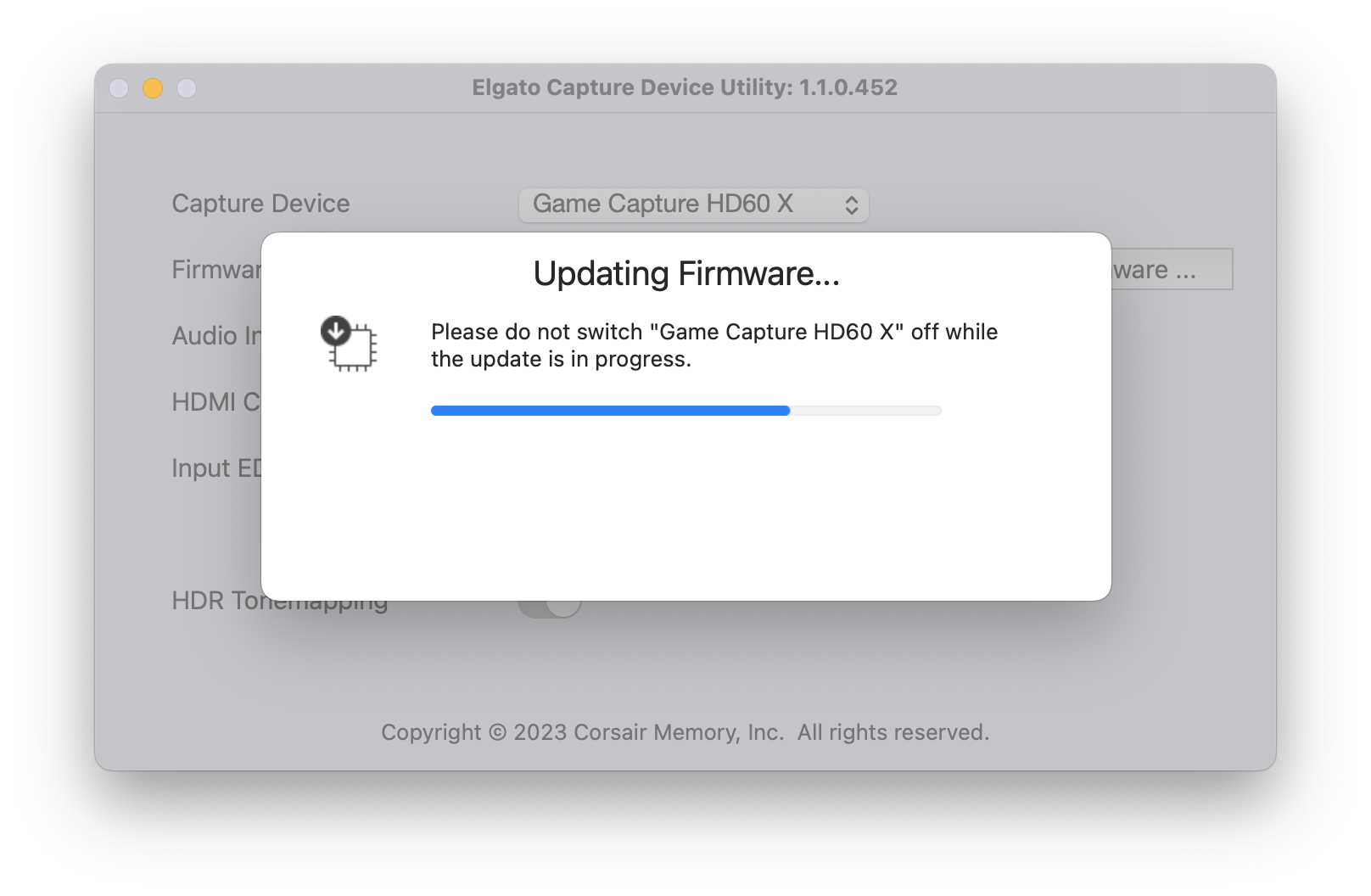 5) A confirmation message will appear once the update is complete. Disconnect and then reconnect the Capture Card's USB to finalize the firmware update.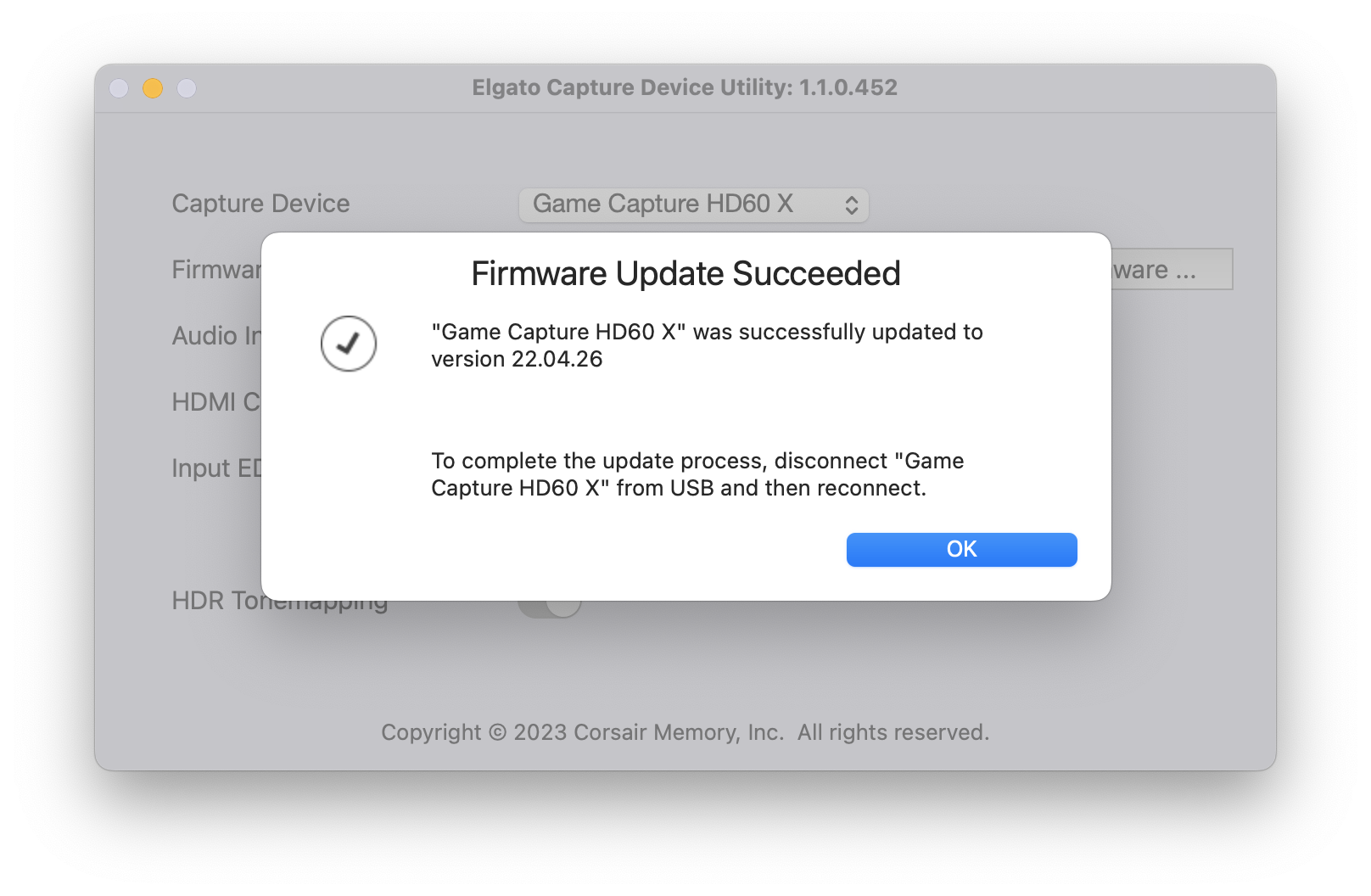 Note: If you encounter any issues during the firmware update process, restart your computer and attempt to update the firmware again, or contact Elgato support.