Release Date: 12 September 2023
Here are the changes in Stream Deck 6.3.1.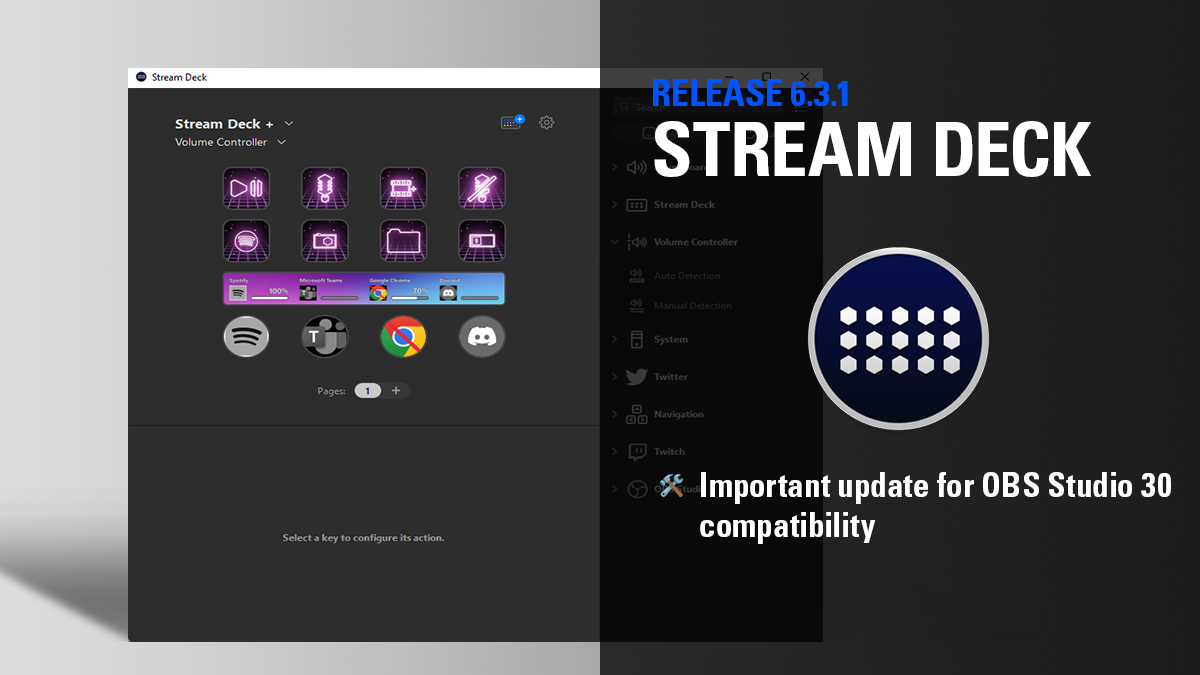 You can download Stream Deck 6.3.1 by clicking on the link below.
macOS
What's new in Stream Deck 6.3.1?
🛠️ Important update for OBS Studio 30 compatibility
This update fixes a crash that occurs when the OBS Studio plugin is installed, ensuring compatibility with the upcoming OBS Studio version 30 update. If you use OBS Studio, please install this Stream Deck update before updating to OBS Studio 30.