This guide will cover connecting a DSLR/Mirrorless Camera with threaded lenses to Prompter.
---
How to connect a DSLR/Mirrorless Camera to Prompter

---
For larger DSLR/Mirrorless cameras or camcorders with threaded lenses, use the Ring backplate.
1) Seat the ring backplate into the back of Prompter. There is a tab at the bottom of the opening to help guide the backplate. Fasten the ring backplate with the 2 thumbscrews.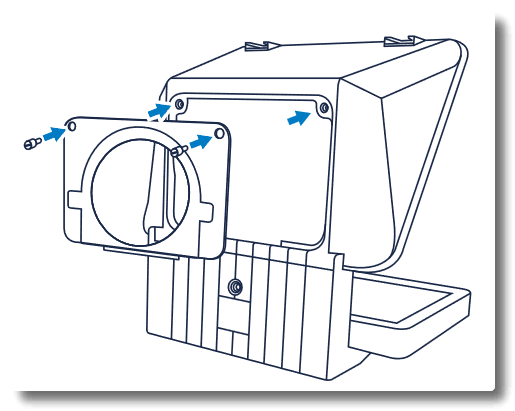 2) On your camera, attach the appropriate step-up ring included with Prompter by screwing it onto the camera lens threads. Camera lenses with 49, 52, 55, 58, 62, 67, 72, 77, and 82 mm sized threads are compatible with this setup.
Note: The camera must have a ¼" thread in order to mount it onto the camera L bracket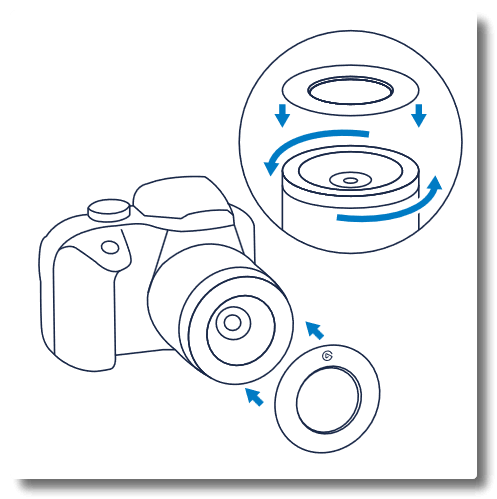 3.) Once the step-up ring is fully screwed on, Elgato Prompter is ready to dock onto your camera. Line up the rails of the ring backplate with the step-up ring on the camera and slide it on until it's fully seated and secure.
Note: If you are using a short lens, you can use the L-bracket to support stability.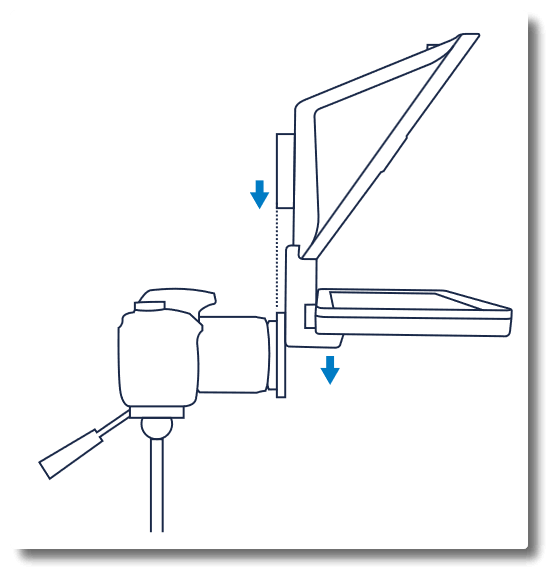 ---
Mounting Elgato Prompter
---

Elgato Prompter has multiple mounting points depending on the type of configuration you set up.
Ensure that your tripod or other mounting device is able to support the weight of Elgato Prompter and your camera
1) Mount your camera or camcorder onto your tripod or mount of choice. Make sure your ball head is tightened fully and secure.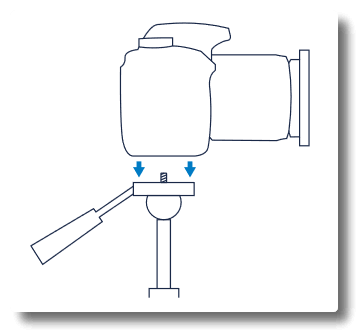 2) Slide Prompter onto the step-up ring attached to your camera's lens to dock.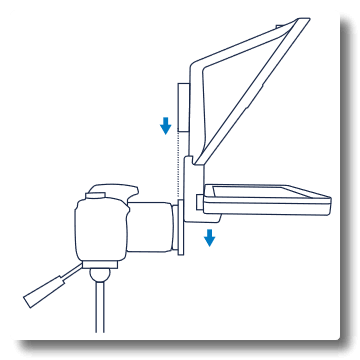 3) Double-check that the ball head is still fully tightened and is able to support the weight of Prompter and the camera.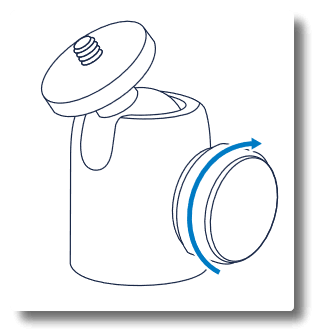 Notes: If your ball head is unable to support the weight of this setup, you can use the additional ¼" mounts found on Prompter with additional accessories to help support the system.