This guide will cover how to connect a webcam, camcorder, action cam, or other all-in-one camera to Elgato Prompter using the Universal Shroud backplate.
To follow this guide, you will need these items:
A camera such as a webcam, camcorder, action cam, or all-in-one with a non-removable lens.
Universal shroud backplate included with Prompter
Camera L bracket included with Prompter
Mount with a ¼" screw for mounting Prompter
---
Set up Elgato Prompter
---
1) Seat the universal shroud backplate into the back of Prompter. There is a tab at the bottom of the opening to help guide the backplate. Fasten the universal shroud backplate with the two thumbscrews.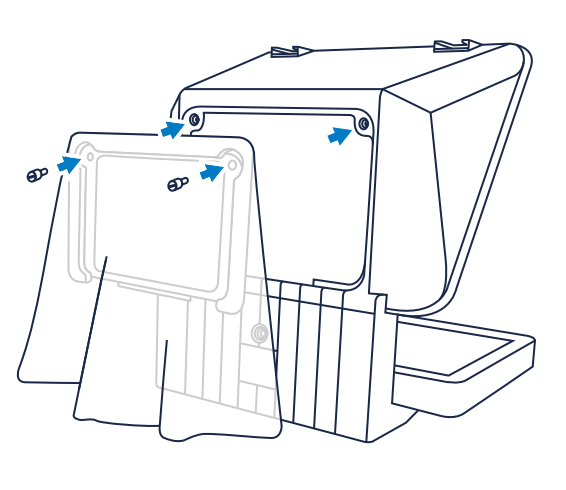 2) Attach the camera to the camera L bracket using the provided thumbscrew. Do not tighten it fully.
NOTE: The camera must have a ¼" thread to mount it onto the camera L bracket.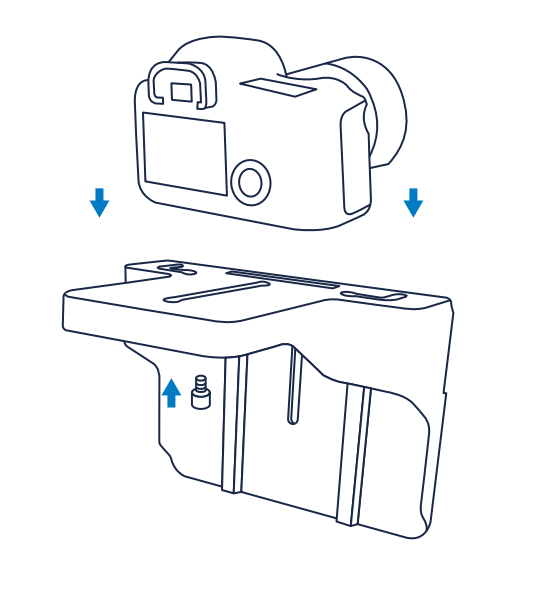 3) After lifting the shroud for access, attach the camera L bracket onto Prompter using the provided thumbscrew. Do not tighten it fully. Drape the shroud over your camera.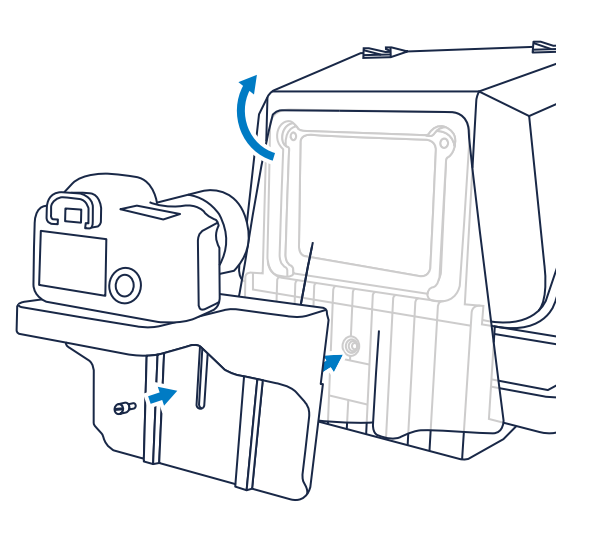 4) Lift the camera L bracket so the camera's lens is centered in Prompter's opening. Once centered, fully tighten the camera L bracket to Prompter.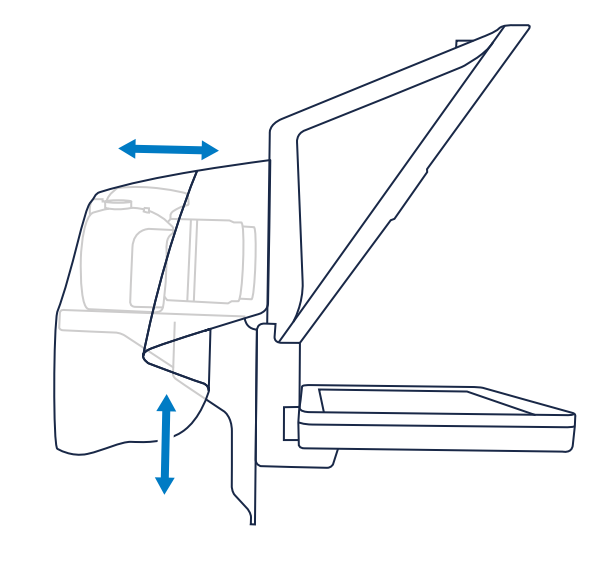 5) Move your camera as far forward as possible without hitting the glass on Prompter.
NOTE: Certain cameras have lenses that can protrude when zooming. Ensure your camera's lens will not touch Prompter's glass to prevent possible damage during use.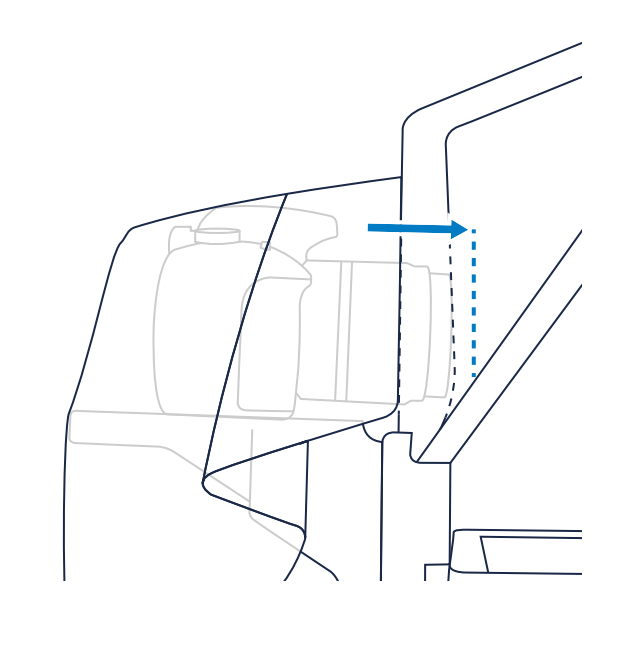 6) Once the camera is positioned properly, fully tighten the thumbscrew to secure the camera onto the camera L bracket.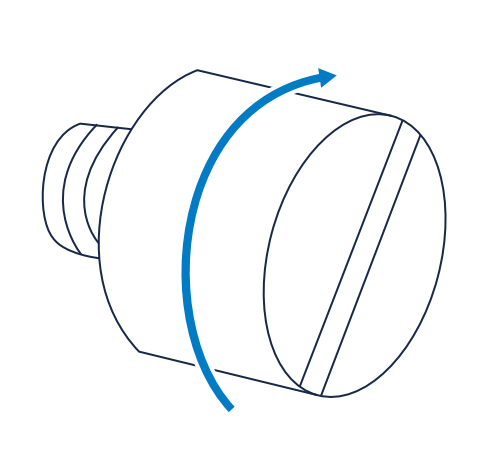 7) After the camera is mounted to Prompter, mount the Prompter itself. Use the center ¼" mount on Prompter and screw it onto your tripod or other mount.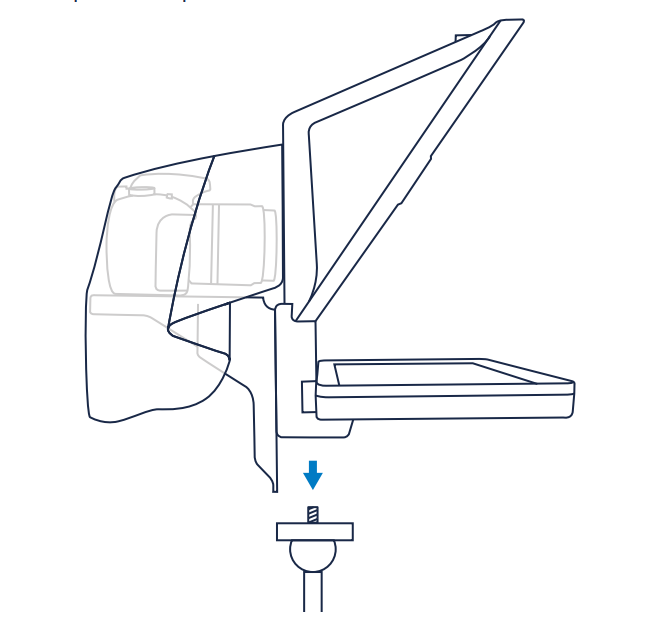 8) Take the USB cable included with Prompter and Plug the USB-C right-angle plug into Prompter so it is angled downward.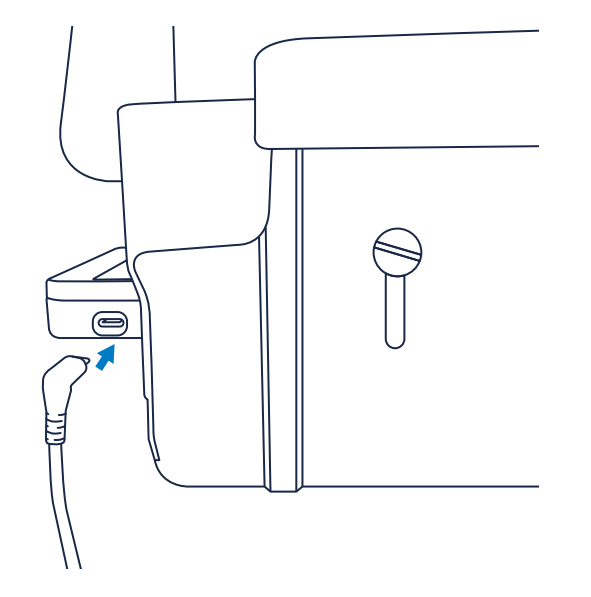 9) Plug the other end of this cable into an available USB 3.0 port on your computer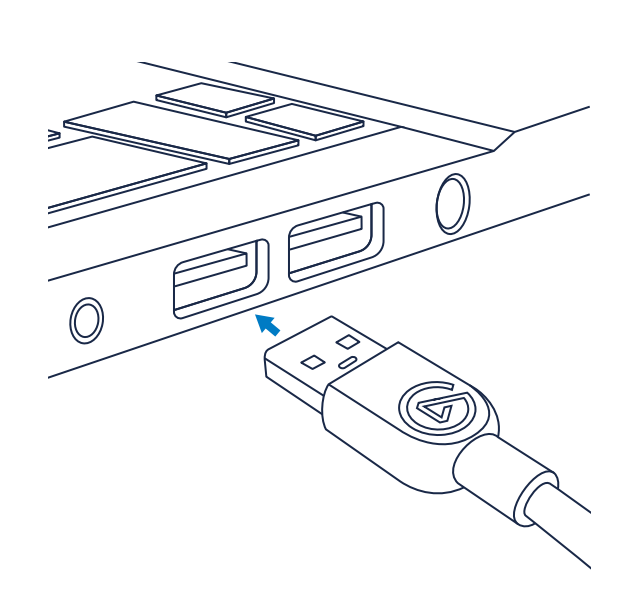 10) Visit http://elgato.com/downloads to download Elgato Camera Hub software for Windows and Mac.