Assign as many actions as you want to a single key, and then activate them all with a tap. One by one separated by intervals. Or together, simultaneously.

Example: Start your stream, wait a minute, tweet you are live, welcome your chat, play your intro sequence and unmute your mic - all with one key press.

Please Note: Multi Actions are in Elgato Stream Deck software version 3.1 and higher.


---
Multi Actions - Get Started
---



Go to the Stream Deck section of the Actions List, and choose Multi Action.

Drag it to your Canvas and you will be given more options via this special window: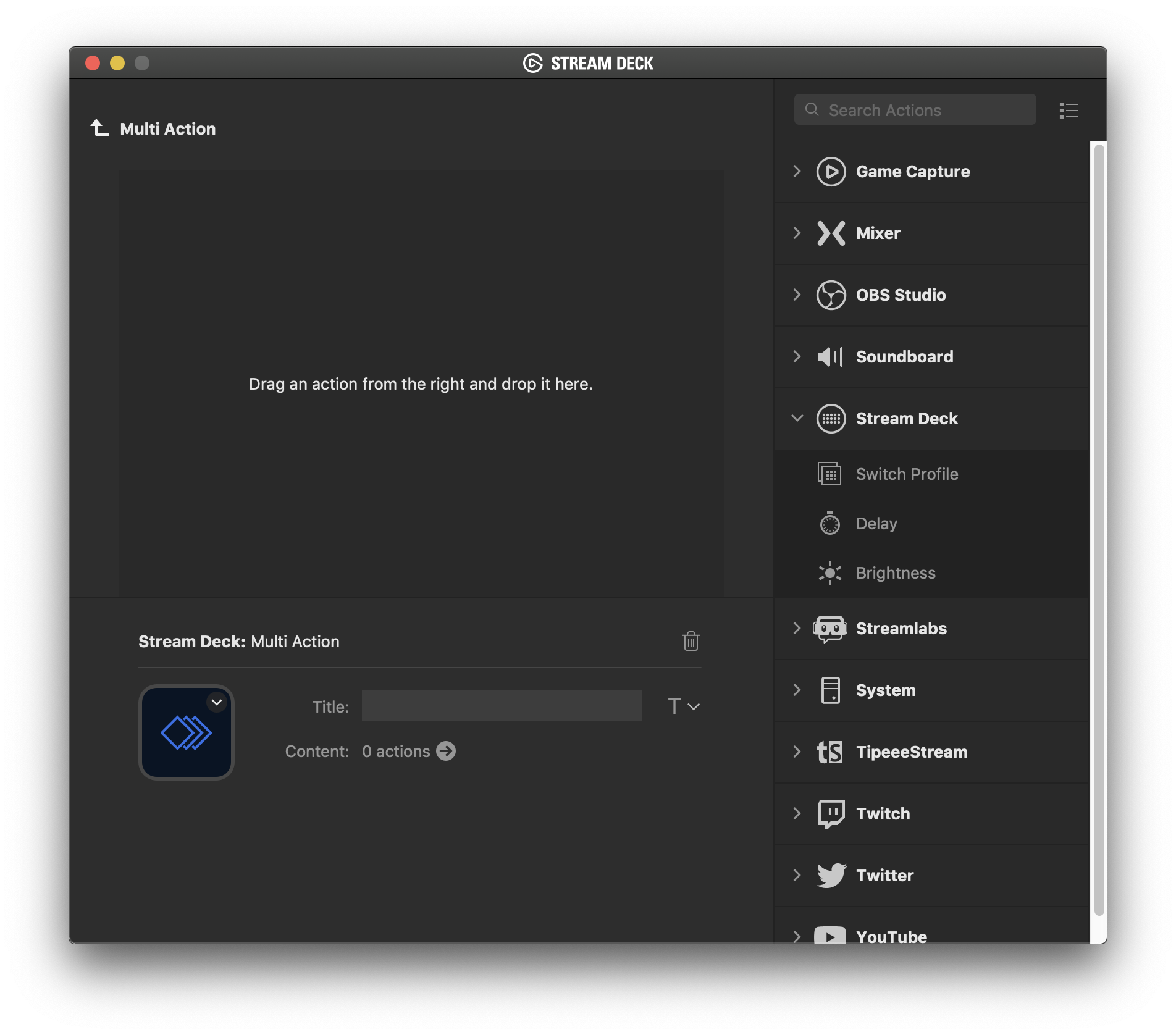 Then, you can choose as many Actions from the Actions List as you like.

For example, you could tell Elgato Game Capture software to do the following:

• Start Recording
• Start Live Commentary
• Start Streaming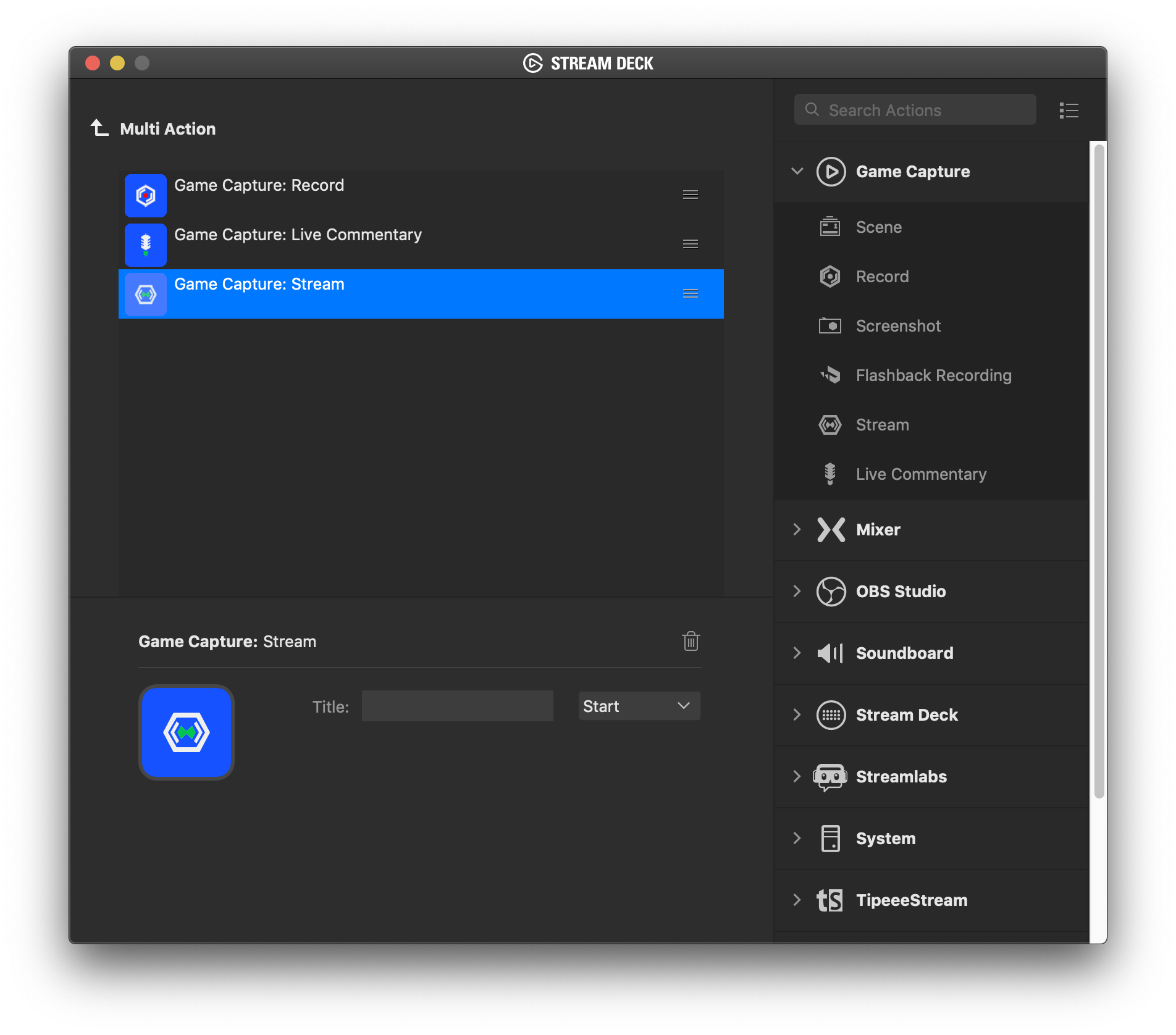 Please Note:
You cannot nest a
Multi Action
within another
Multi Action
.
---
Multi Actions - Delays
---


Delays are quite useful when constructing Multi Actions.

Go to the Stream Deck section of the Actions List, and choose Delay. Drag it to your open Multi Action window.

You can choose as many Delays as you want. They are measured in milliseconds (1/1000 of a second).

For example, you could tell Elgato Game Capture software to do the following:

• Start Recording
• Delay for 1 Second (1000 ms)
• Start Live Commentary
• Delay for 1 Second (1000 ms)
• Start Streaming