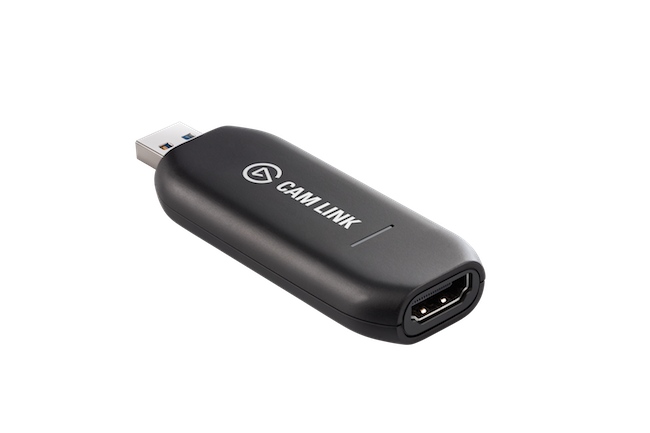 Cam Link 4K offers ultra-low-latency technology to make streaming easy, and you can also record footage directly to your hard drive without time restrictions.

It is a USB stick that has a female HDMI port on one end, and a male USB 3.0 port on the other end.

Any camera with unencrypted HDMI output and a supported resolution and frame rate will appear as a webcam in various applications.

Input:
Supported Resolutions:
480p (720 by 480 resolution, up to 60 fps) NTSC
576p (720 by 576 resolution, up to 50 fps) PAL
720p (1280 by 720 resolution, up to 60 fps)
1080i (1920 by 1080 resolution, interlaced, up to 60 fps)
1080p (1920 by 1080 resolution, up to 60 fps)
2160p (3840 by 2160 resolution, up to 30 fps)

In the Box:
Cam Link 4K
USB 3.0 extension cable (9 inches long)
Quick Start Guide