The Windows 10 April Update 2018 (1803) introduced new privacy settings that may interfere with Video Capture.

When you start the Elgato Video Capture software, you may see an error message that says "Device could not be initialized. Please verify software and driver installation."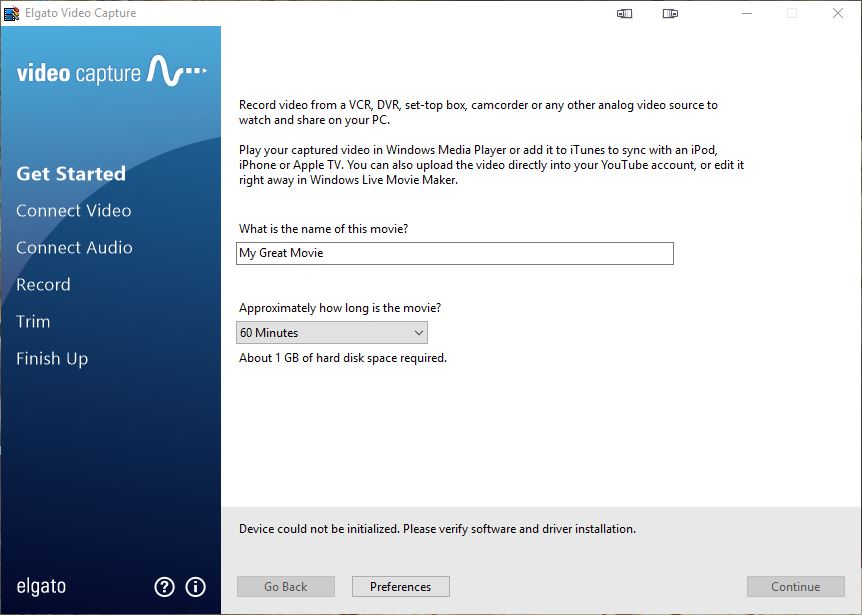 ---
Fixing the "Device Could Not Be Initialized" Issue
---


The solution for "Device could not be initialized":

1. In Windows search, type "privacy" and hit enter.
2. On the left sidebar, under App Permissions, click on Camera.
3. Find the toggle under "Allow apps to access your camera" and set it to on.


---
Need Additional Help?
---


If your capture device is not working after follow these steps, please contact our support team via https://support.elgato.com/hc/en-us/requests/new.