After each firmware update since it was released, a few
PlayStation 4
users have found that their consoles can't be set to go above
480p
output.
Only the
Automatic
and
480p
choices are highlighted - the other choices are greyed out.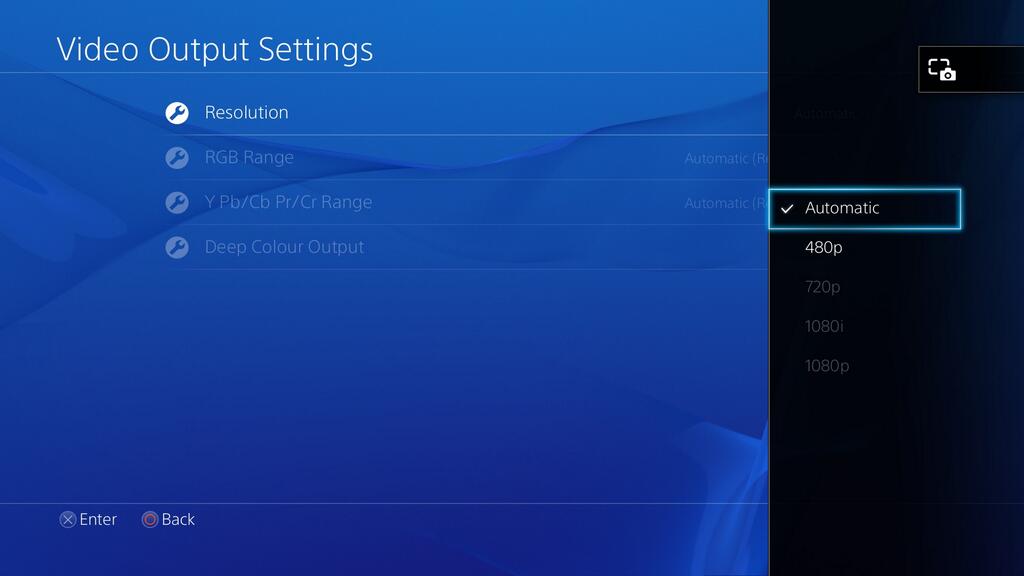 This seems to be an issue with the
PlayStation 4
itself, and how it communicates with other HDMI compatible devices like TVs or capture hardware like
Elgato Game Capture HD
.
It's not an issue that's specific to
Elgato Game Capture HD
users.
This issue has been discussed in the official
PlayStation Forums
over the past months:
http://community.us.playstation.com/t5/forums/searchpage/tab/message?filter=labels%2Clocation&location=forum-board%3A22090&q=480p
If you experience this issue, please contact Sony to report the problem, since it may be a potential firmware update problem.
Right now there seems to be one temporary workaround that can be used to get a higher resolution:
Plug your PlayStation 4 directly into a TV or display using an HDMI cable.
Select 1080p resolution in the PlayStation 4 interface, in the Settings > Sound and Screen > Video Output Settings section
Remove the PlayStation 4 from the TV or display, and immediately plug it into Elgato Game Capture HD
Our team is also researching to find out if there are any other workarounds or fixes that
PlayStation 4
users in this situation can use.