Elgato Video Capture records to either H.264, or MPEG-4 video at a resolution of 640x480 with AAC audio. These video files are suitable for playback on video-capable iPod, iPhones, and Apple TV as well as importing to iMovie '09 without the need to re-encode.

By default, Elgato Video Capture selects a video format based on the speed of your Mac. H.264 video is used on Intel Core 2 Duo Macintosh with a 2.0 GHz or higher CPU. For Macintosh with slower CPUs, Elgato Video Capture will default to MPEG-4 video. The format can be set manually in the Elgato Video Capture Preferences.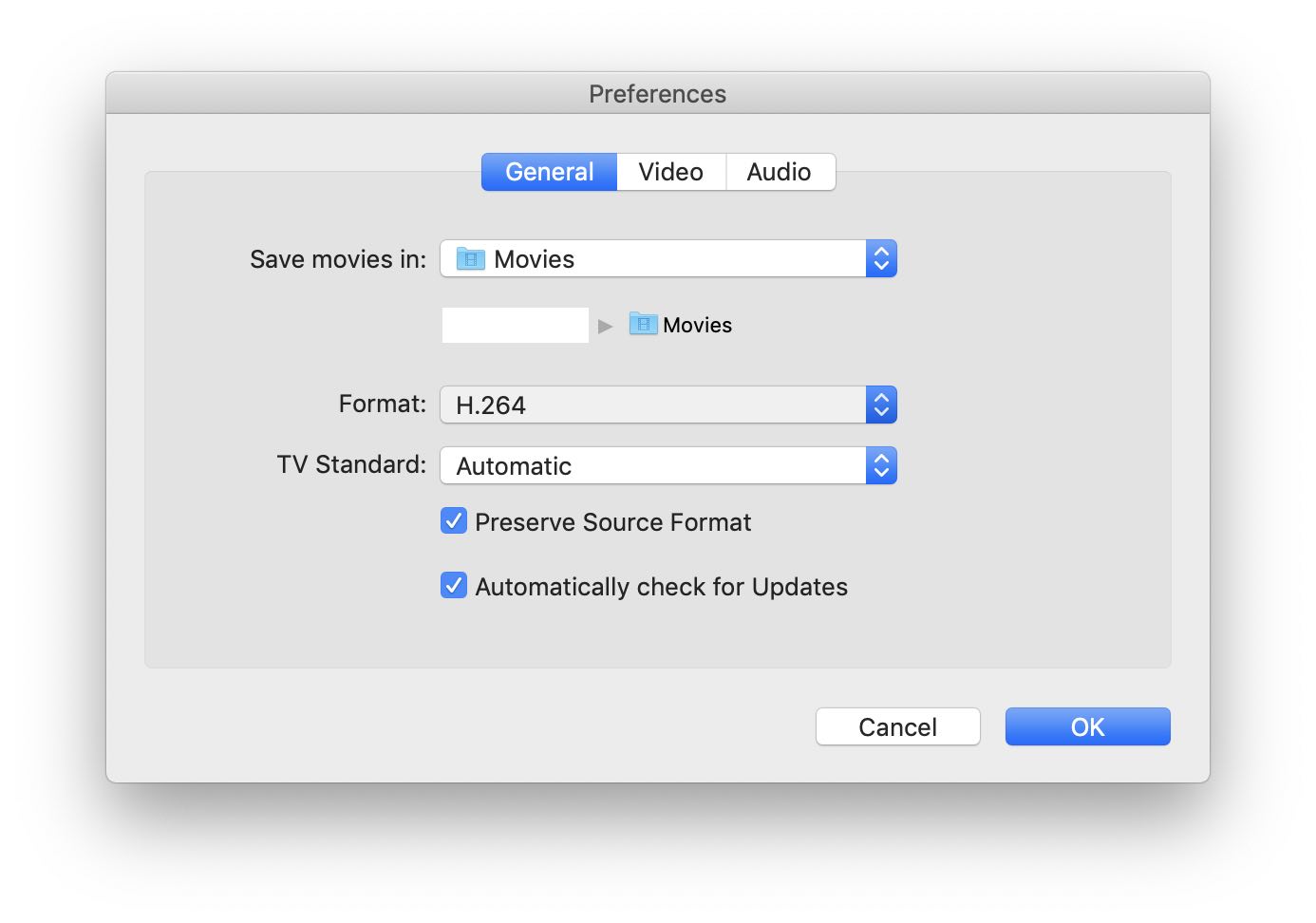 Note: Elgato Video Capture requires a Macintosh computer with an Intel Core Duo Processor or faster.