---
Step 1 - Connect Stream Deck
---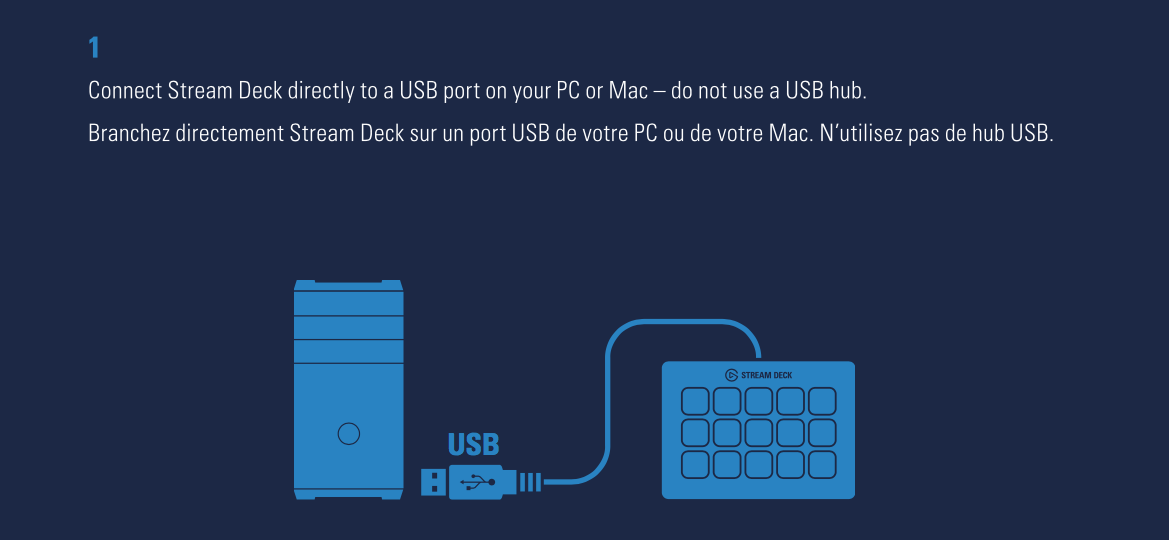 Connect Stream Deck directly to a USB port on your PC or Mac – do not use a USB hub.


---
Step 2 - Download Stream Deck app
---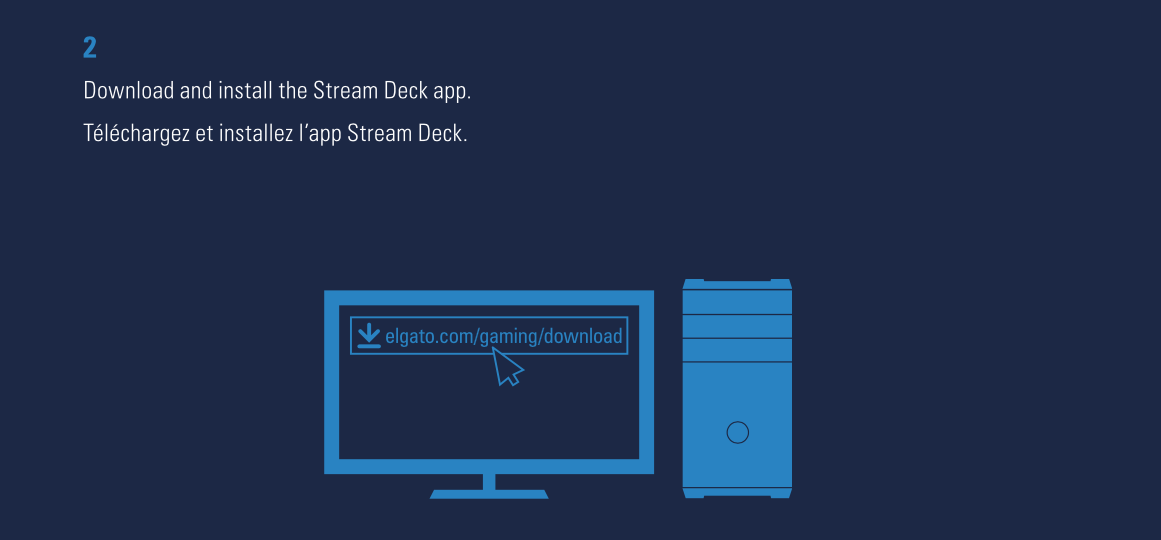 Download and install the Stream Deck app:

https://www.elgato.com/gaming/download


---
Step 3 - Launch and Customize Stream Deck
---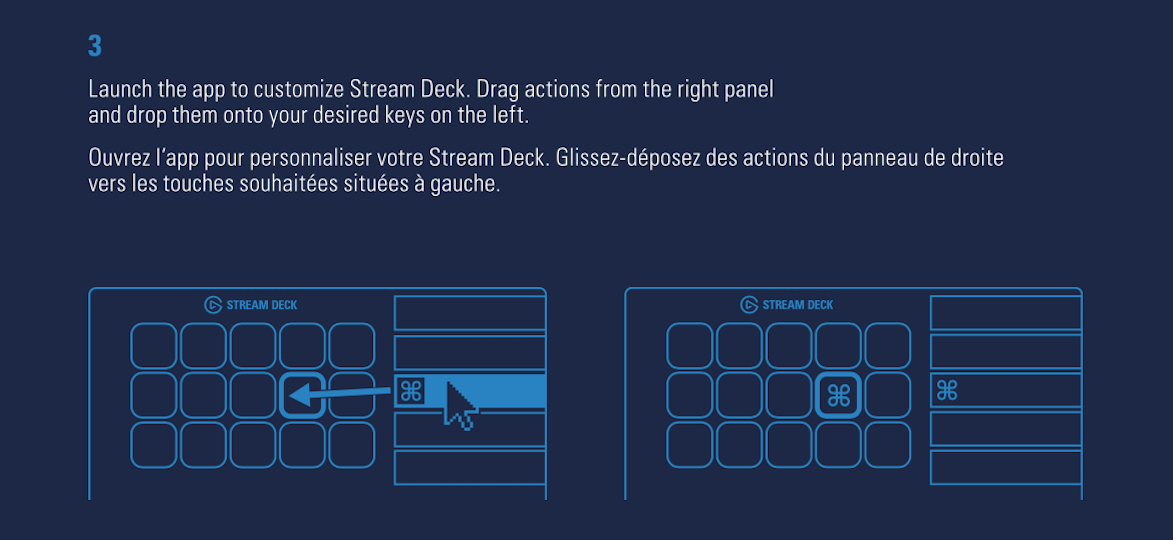 Launch the app to customize Stream Deck.

Drag action from the right panel and drop them onto your desired keys on the left.


---
Step 4 - Use Custom Icons
---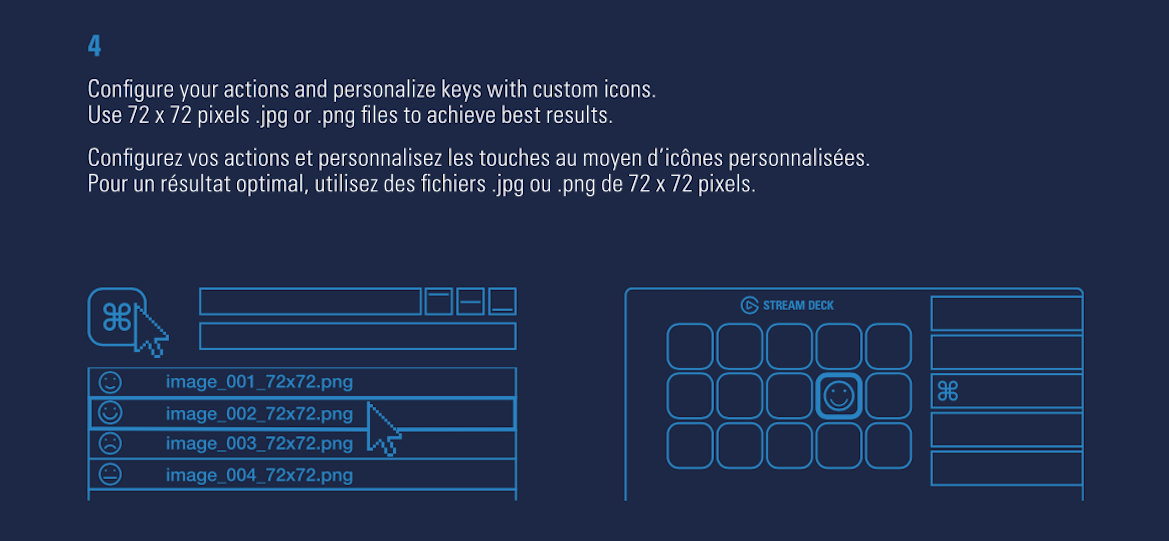 Configure your actions and personalize keys with custom icons.

Use 72 x 72 pixels .jpg or .png files to achieve best results.


---
Step 5 - Create Folders
---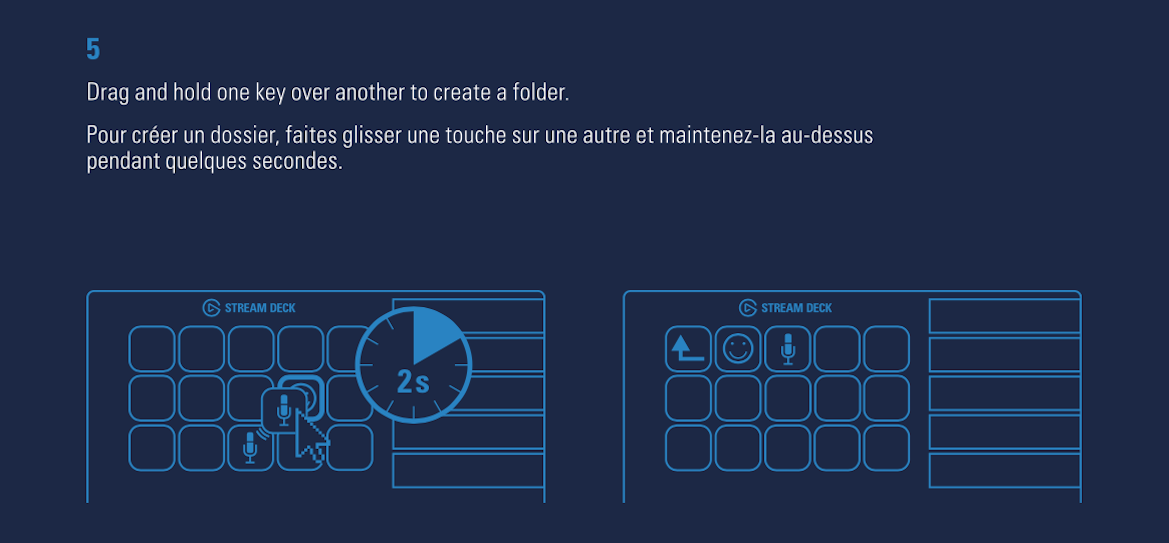 Drag and hold one key over another to create a folder.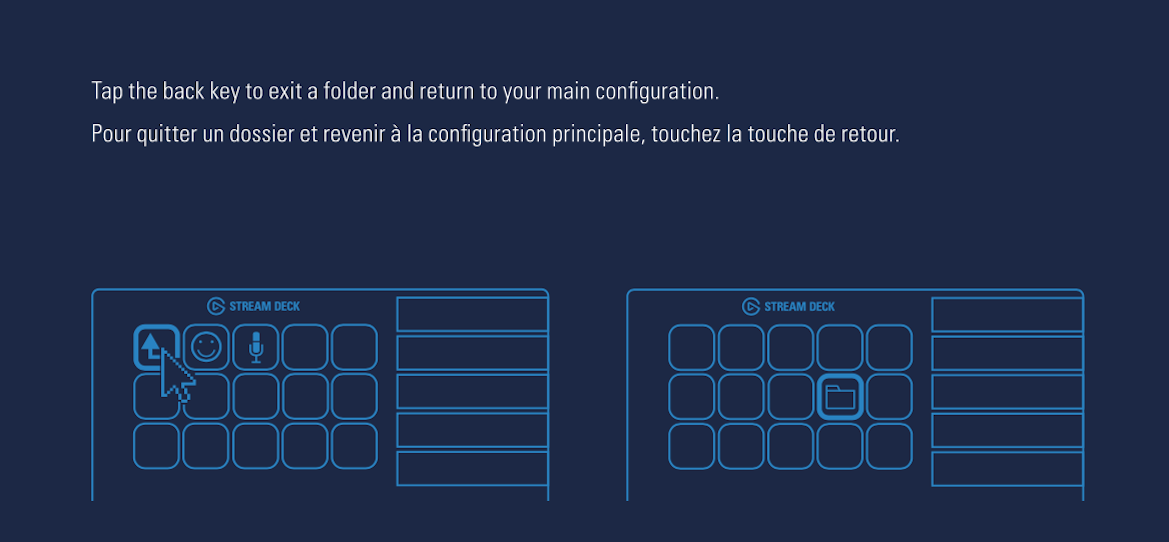 Tap the back key to exit a folder and return to your main configuration.


---
Step 6 - Right-Click Keys to Modify
---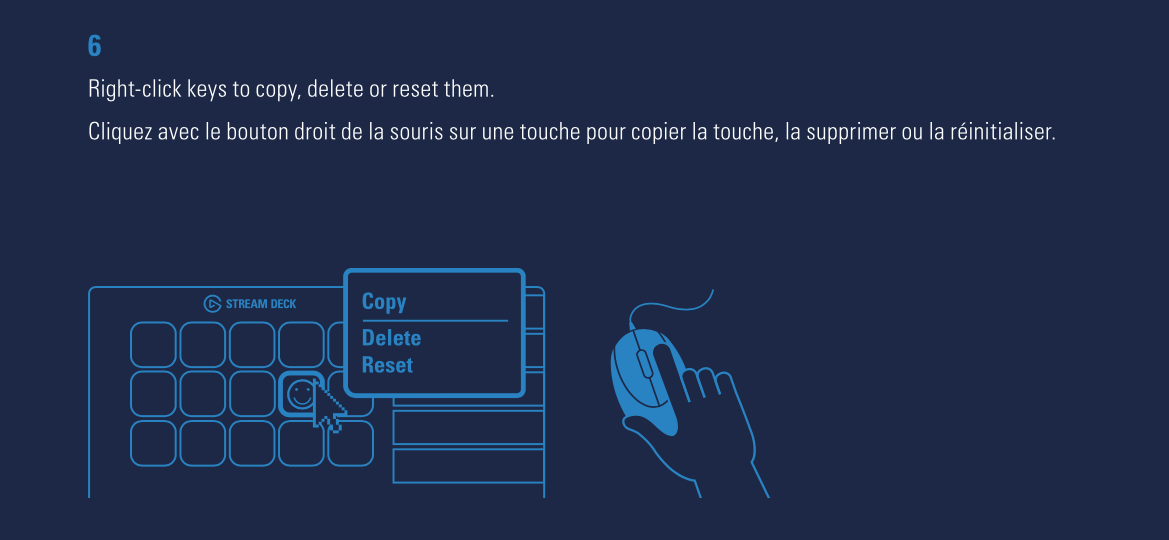 Right-click keys to Copy, Delete, or Reset them.


---
Step 7 - Use Stream Deck's Stand
---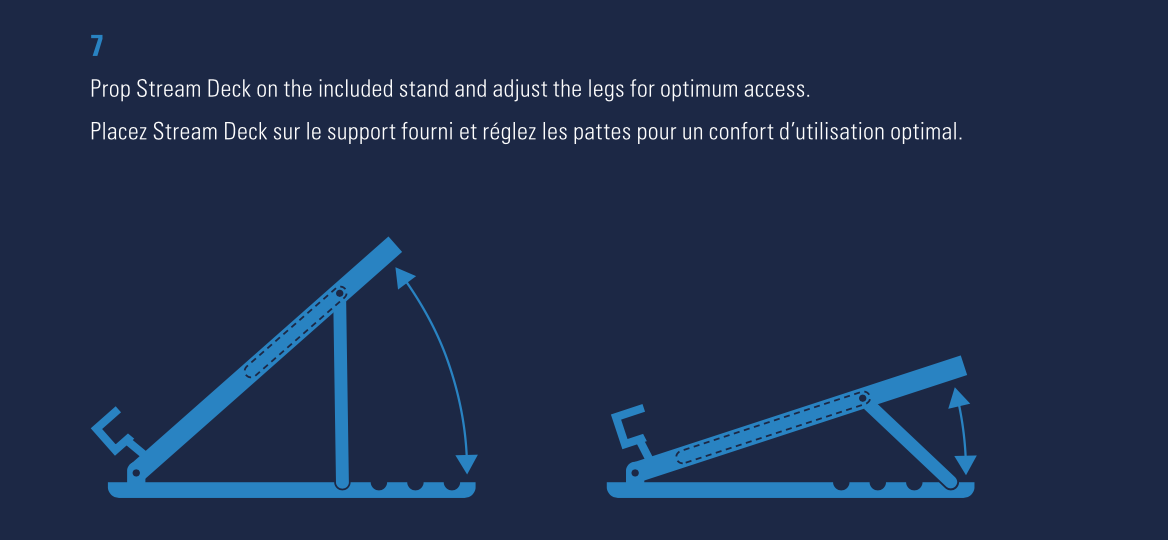 Prop Stream Deck on the included stand and adjust the legs for optimum access.


---
Step 8 - Use Social Media Accounts
---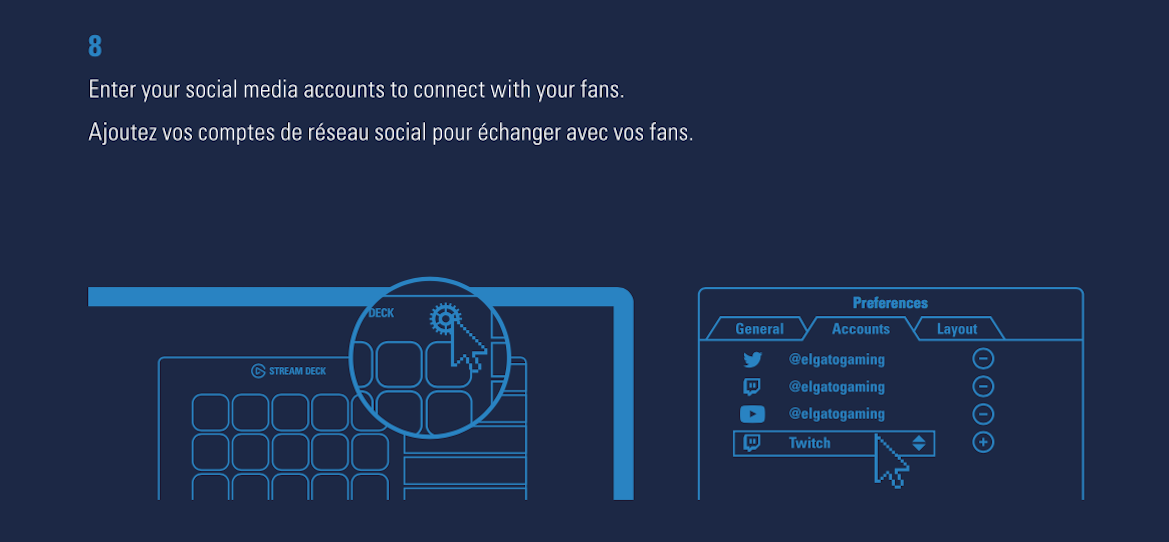 Enter your Social Media accounts in the Preferences to connect with your fans.