To control
Elgato Key Light
via
Elgato Stream Deck
, you will need to download two things:
•
Elgato Stream Deck
software version 4.0 or later
•
Elgato Control Center
software version 1.0 or later
You can get those here:
https://www.elgato.com/downloads
Then, when you launch
Elgato Stream Deck
software, go to the
Control Center
section.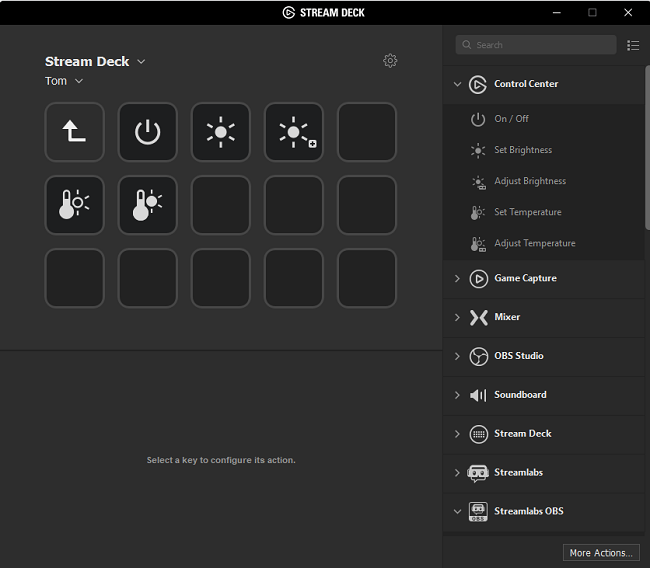 You will find the
Elgato Key Light
controls there:
• On/Off
• Set Brightness
• Adjust Brightness
• Set Temperature• Adjust Temperature
Drag those
Actions
to the left, on the keys you prefer. Setup up each
Action
according to your needs.