G keys are dedicated macro keys fully programmable for Stream Deck. This guide will review the requirements, compatible devices, and how to configure them.
Contents
---
Software Requirements
---
Stream Deck and iCUE must be running simultaneously for G key support. Click the links below to download.
---
Supported Devices
---
K100 AIR WIRELESS
K100 RGB
K95 RGB Platinum
K95 RGB Platinum SE
K95 RGB Platinum XT
K57 RGB WIRELESS
K55 RGB
K55 RGB PRO
K55 RGB PRO XT
Corsair Voyager Laptop S-Key Macro Bar
Stream Deck and iCUE must be running simultaneously for G key support.
---
iCUE Settings

---
1) Open iCUE
2) Navigate to iCUE Settings.
3) Select General and check if Plugins are enabled.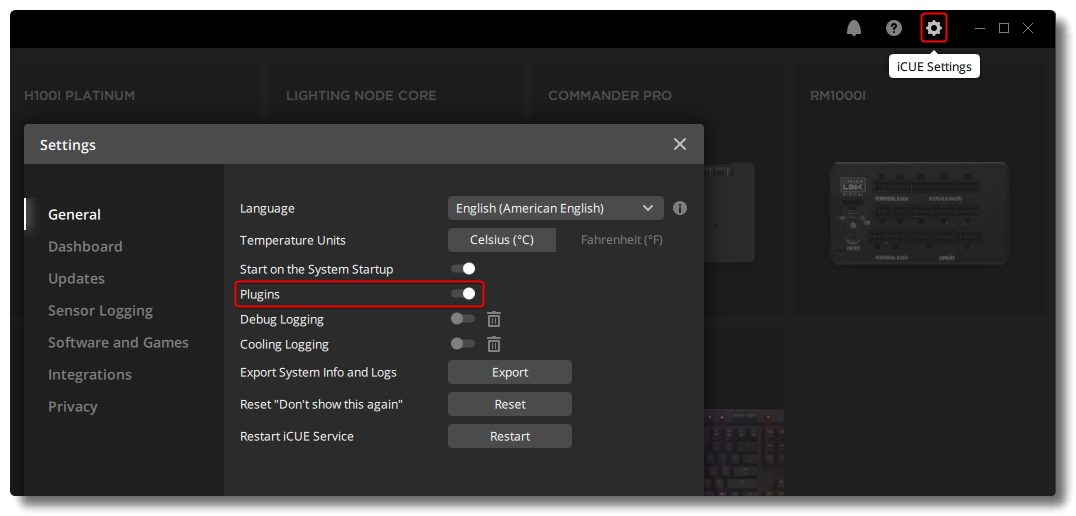 Note: If plugins are disabled, the Stream Deck integration will not work.
---
Configuring G Keys in Stream Deck

---
Use the Stream Deck software to drag and drop actions onto G Keys and personalize your configuration with custom icons. When it's showtime, tap to switch scenes, launch media, post tweets, and more. You can even trigger GIFs, images, videos, and audio to invigorate your stream like never before.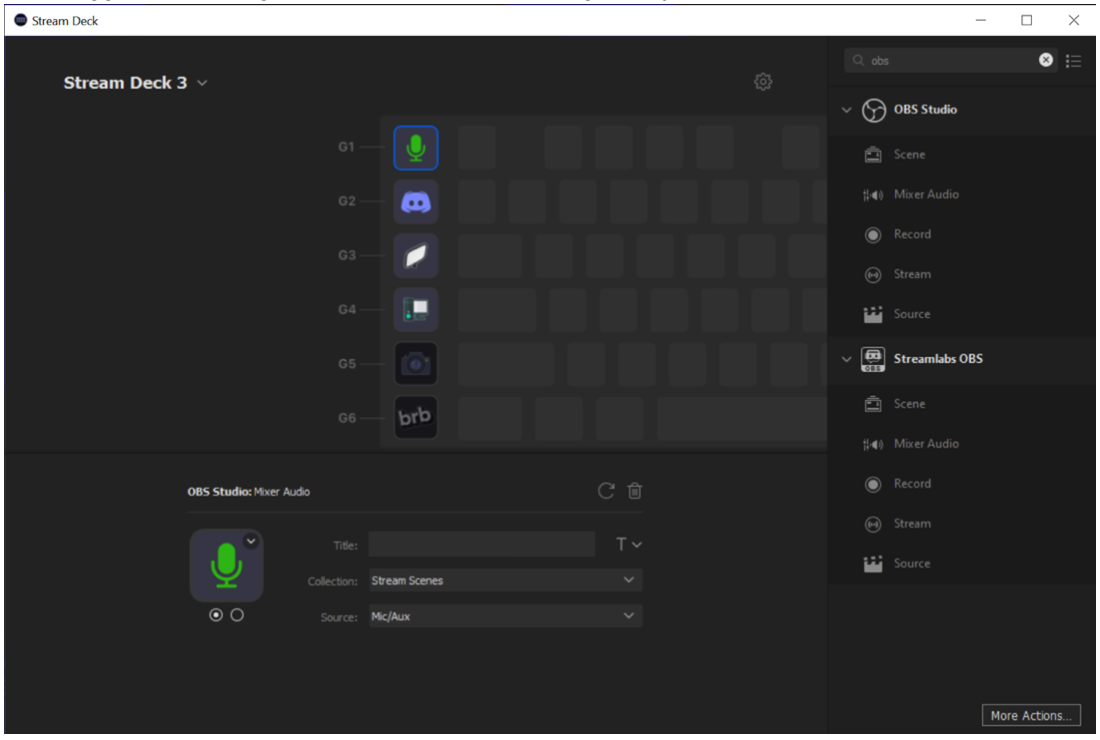 ---
Floating Action Bar

---
While your programmed actions can be viewed in the Stream Deck software, a floating Action Bar displays them on the screen for quick reference.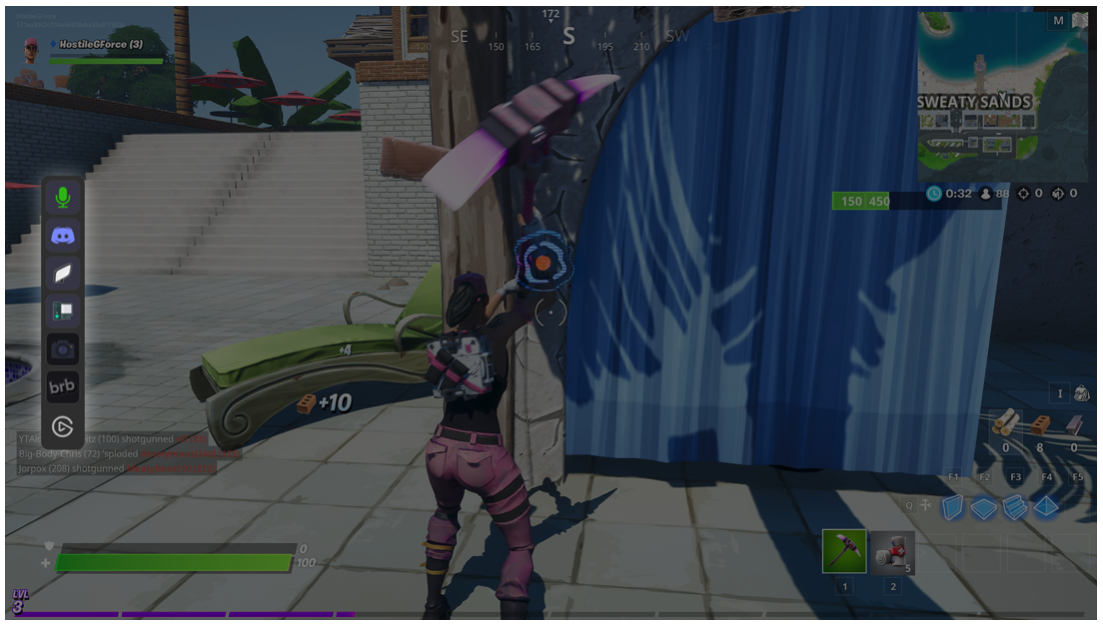 This Action Bar can be dismissed by finding the Stream Deck icon on your Windows Systems Tray or macOS Menu Bar and selecting Hide Action Bar.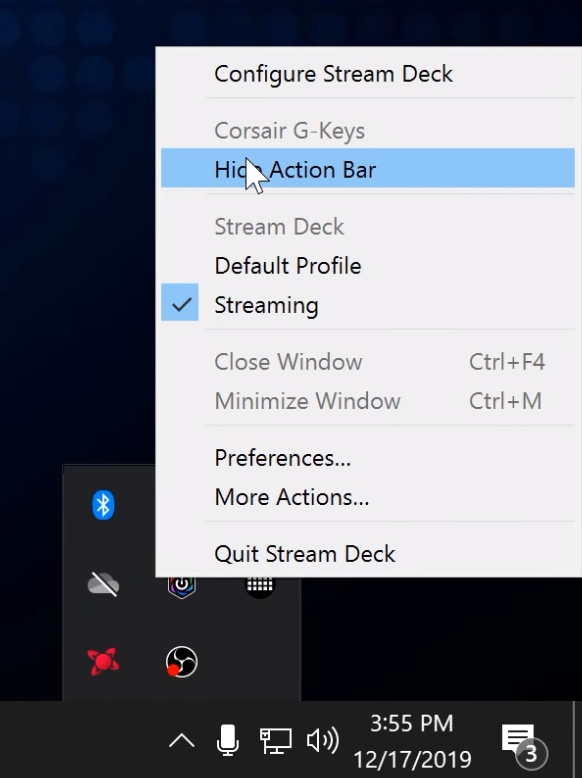 Please Note: The action bar will not be displayed when playing games using Fullscreen or Fullscreen Exclusive mode.
Games must be played in Windowed or Windowed Borderless for the action bar to show over the game.