The following article covers some troubleshooting steps for when you receive an error message that says "USB 3 is required for this device".
Some Elgato Capture Devices that use USB 3.0 are:
Elgato Game Capture HD60 S
Elgato Game Capture HD60 S+
Elgato Cam Link 4K
If you connect these devices to an USB 3 port on your Mac, in rare circumstances you may get this error message.
The screenshot below is an example: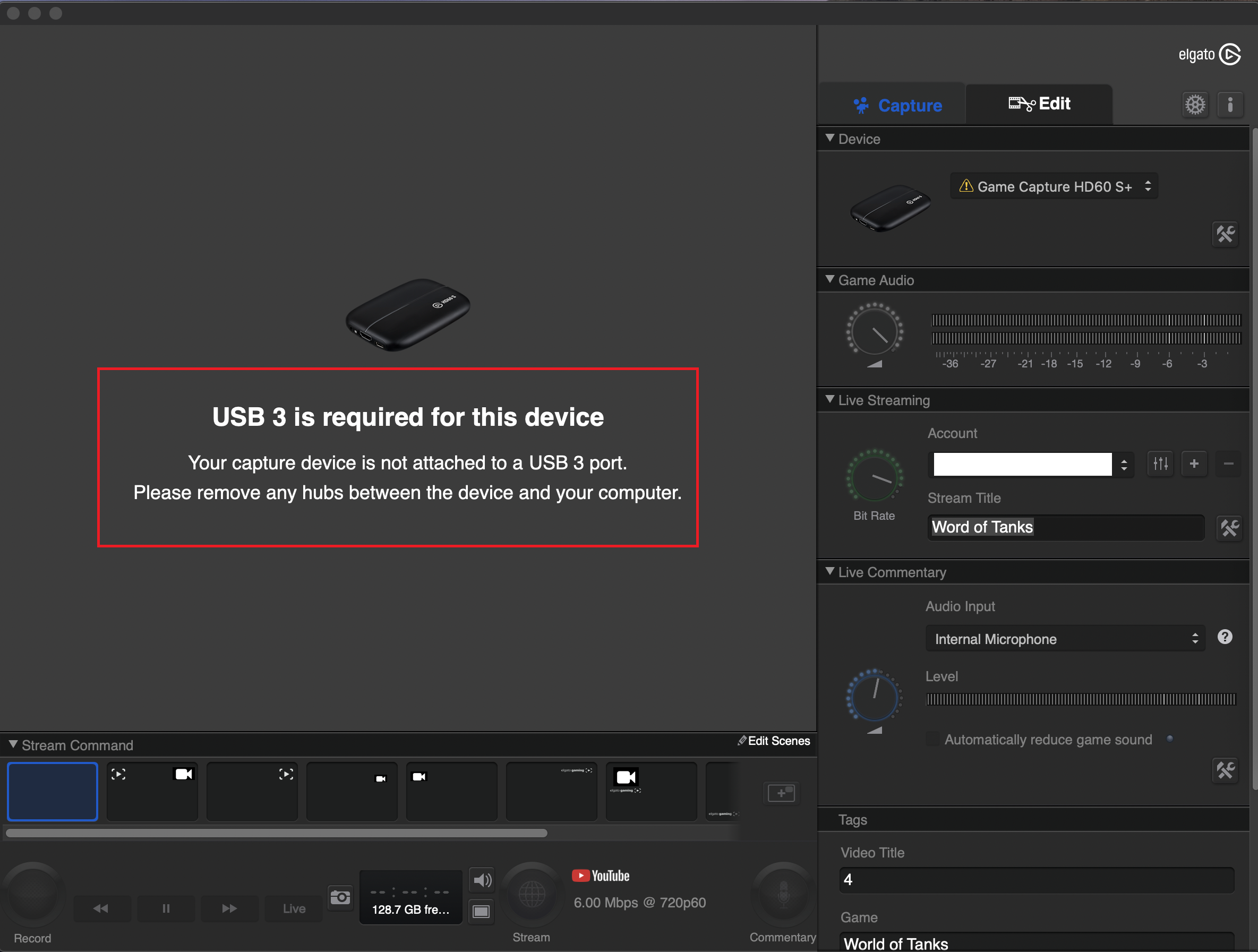 There are several reasons why this may be happening.
---
Incorrect Privacy Settings
---
The privacy settings on your Mac might be incorrect incorrect, and may need approval for the Camera and Microphone access. This can be enabled via the Settings > Security & Privacy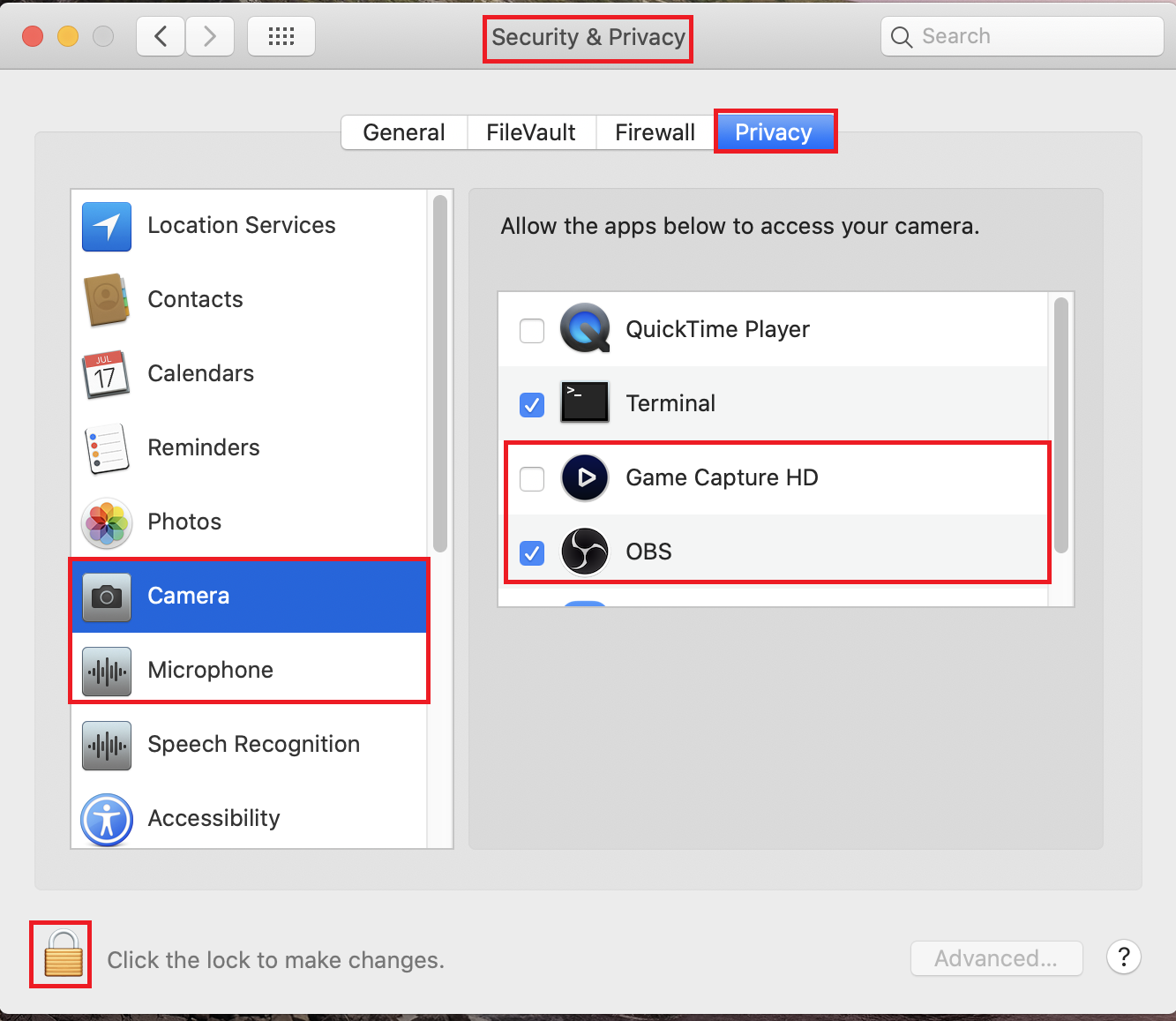 ---
Wrong USB Cable - Converter Needed

---
You may be using the wrong cable. In many cases the newer MacBook Pro do not feature a USB 3 Type A Port. In this case an adapter may be needed to convert from USB-C to USB-A Port, so that the original provided cable can be used to connect the device.
An example of such an adapter can be found here:
https://www.amazon.com/nonda-Adapter-Thunderbolt-Aluminum-Indicator/dp/B015Z7XE0A/ref=sr_1_7?crid=2NE5T1DNU86I5&keywords=usb-c+to+usb-a+adapter&qid=1564076992&s=gateway&sprefix=usb-c+to+usb-a+adap%2Caps%2C199&sr=8-7
---
Wrong USB-C Cable

---
A USB-C to USB-C cable may be in use. In most cases such cables will fit and create a physical connection to the Elgato Game Capture HD60 S or Elgato Game Capture HD60 S+, but as it turns out those cables most of the time are only charging cables that provide USB 2 speeds, and do not deliver the necessary data and power for our devices. In that case please refer to an adapter as stated above.
---
Other Troubleshooting

---
If it is still not working after the Troubleshooting has been completed, than please contact us here for further help: