This article will guide you on connecting the Xbox Series X/S to Elgato HD60 S+.
This guide can be viewed in video format below:
Elgato HD60 S+ connects to the Xbox Series X/S using HDMI. It can passthrough video to a TV set also using HDMI. An HDMI cable is included in the box.

---
Inputs and Outputs
---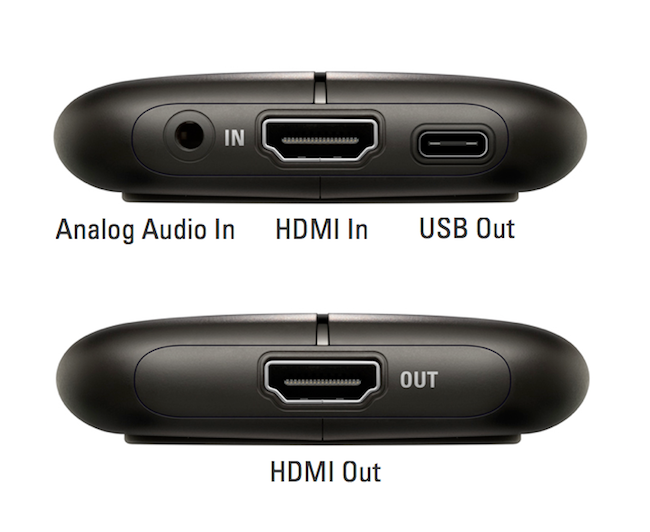 HD60 S+ has two inputs, and two outputs:

HDMI In

This connects to a game console or other video source. Signals protected by HDCP can't be used.

Analog Audio In

This connects to an analog audio source, using an 3.5mm cable. This is audio line in, and not a microphone port.

USB Out

This USB-C port sends the raw video to your computer via USB 3.x. This high speed connection allows for the Instant Gameview low latency preview of the HD60 S+. The preview will only be delayed by 50-100 milliseconds.

The USB cable also powers the HD60 S+ hardware.


HDMI Out

This sends the HDMI signal in real time to a TV or display, so you can play your game normally.


---
Setup Steps
---


1) Download and install the 4K Capture Utility software, version 1.7.2 or higher:

https://www.elgato.com/en/gaming/downloads

2) Connect your Xbox Series X/S to the HDMI In of HD60 S+ via an HDMI cable

3) Connect the HDMI Out of HD60 S+ to your TV or display via an HDMI cable.

4) Connect the HD60 S+ to your computer via a USB cable.
5) Open the 4K Capture Utility to start capturing right away or add HD60 S+ to your preferred streaming software such as OBS Studio, XSplit, SLOBS and more.