To set up your Light Strip please follow our instructions below, or download the Quick Start Guide.
---
Light Strip - Mounting

---
1) The length of the Light Strip can be adjusted to accommodate your chosen application. To shorten Light Strip, disconnect Light Strip from power and use a pair of scissors to cut along an indicated trim line (approximately every 33 cm | 13 in).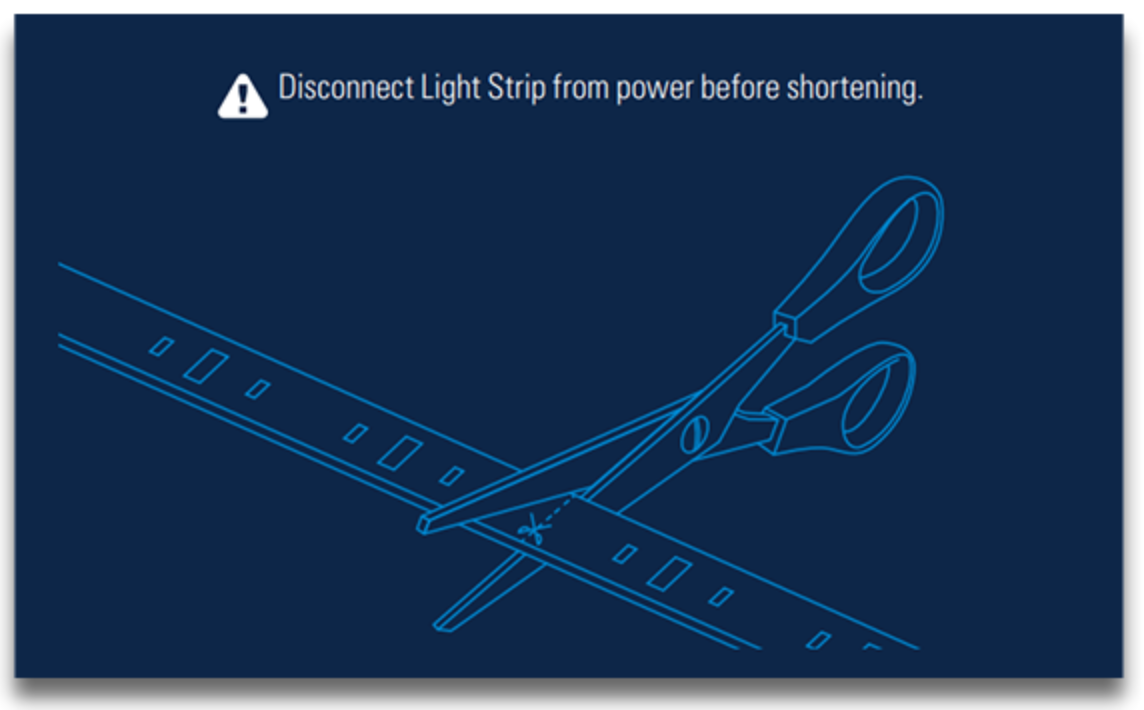 2) Clean the surface with a lint-free cloth. Peel back a section of the protective film from the attached adhesive strip, and stick to the surface by applying pressure for 5 seconds.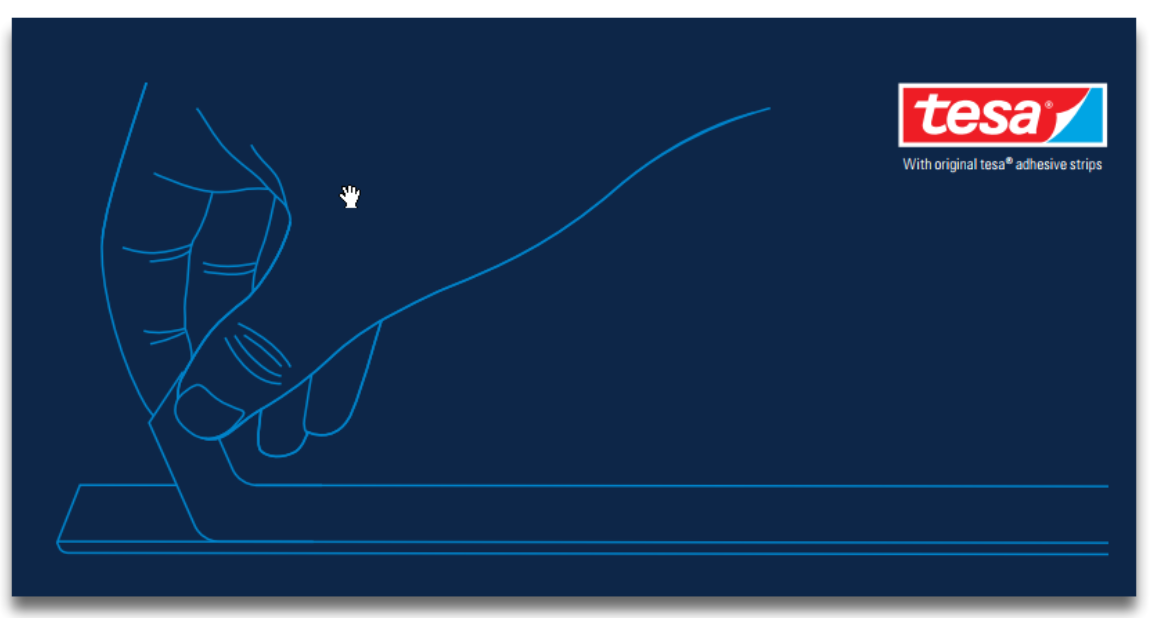 3) Slowly peel back the remaining film with one hand while using the other to apply pressure to Light Strip. Once mounted, run your fingertips firmly along Light Strip to maximize bond strength. Use the additional tesa® adhesive strips to mount the controller.
---
Light Strip - Installation

---
1) Download and install the Control Center app for Mac, Windows iOS, or Android.
2) Connect the LED strip to the controller. Then connect the controller to the power supply and plug it into a power outlet.
3) Launch the Control Center app and pair Light Strip by clicking the + icon. If your PC is not equipped with Wi-Fi, use the Elgato Control Center app on your iOS or Android device to add Light Strip. A Wi-Fi connection is only needed for initial pairing. Once paired, you can control Light Strip via any wired or wireless device in your network.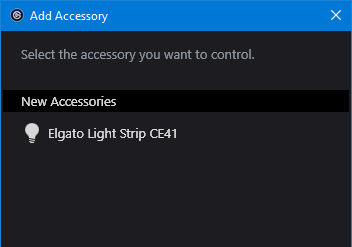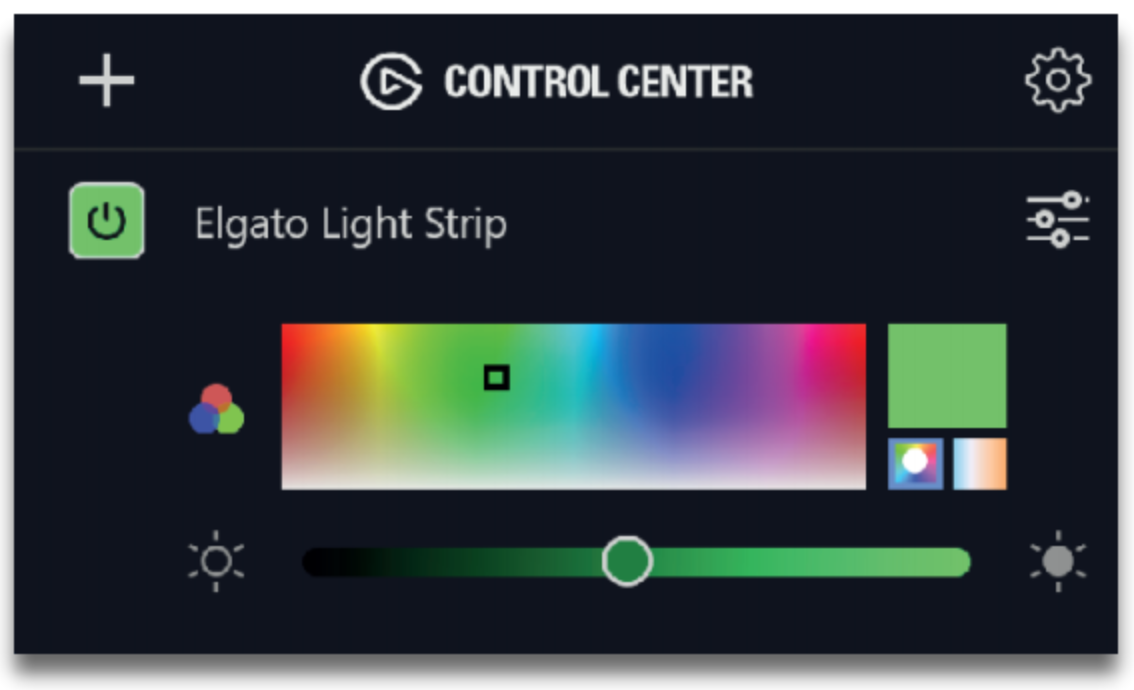 ---
Light Strip - Warnings

---
Light Strip may become hot during prolonged use.

Always handle with care.

Light Strip is made for indoor use only.

Do not cover this product, especially the controller.

Be especially cautious when setting up near children.

Do not leave Light Strip in direct sunlight.

Keep the lighting surface free from dirt and dust.

If Light Strip becomes dirty, wipe it lightly with a soft cloth moistened with a little water and mild, neutral detergent. Benzene, thinner, and other volatile agents can cause permanent damage and should never be used for cleaning.

Do not use the product for applications other than those specified in this guide or the packaging.

Do not use accessories other than those supplied with the product or stated as compatible by the manufacturer.