Getting your Wave Panels set up and installed takes just minutes. In this guide, we will go over how to assemble your EasyClick Frames for proper installation.
---
Assemble Wave Panels EasyClick Frames
---
1) Unpack and arrange your EasyClick Frames in an easy to reach location.
2) Take two EasyClick Frame pieces and connect them securely at the connection points.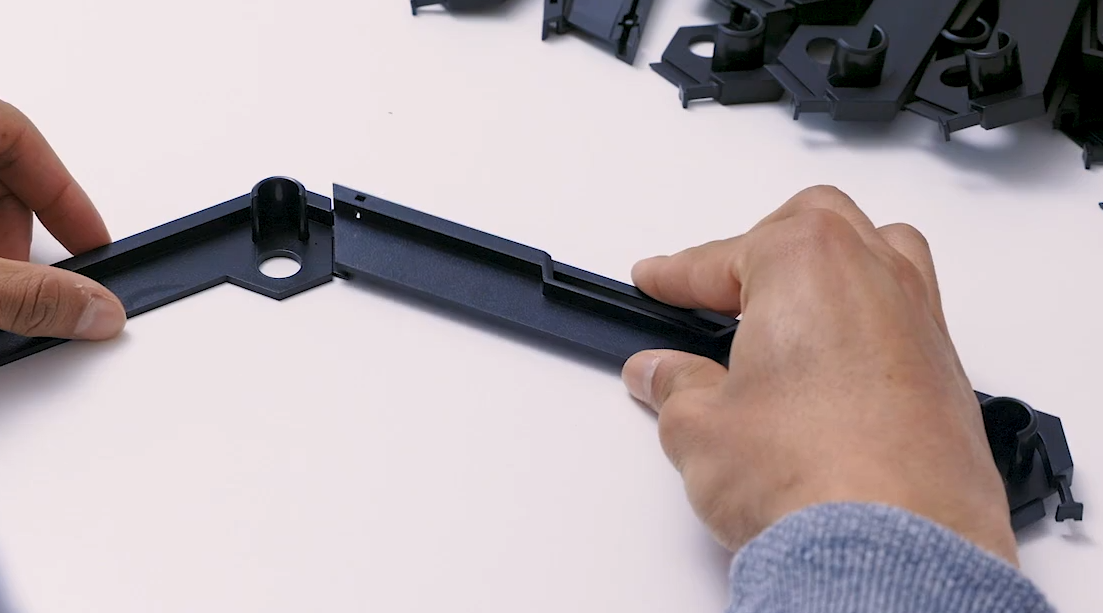 3) Repeating this process until you have built a hexagon. Once the frame is fully built, you can place it to the side, and continue with two new pieces of an additional frame.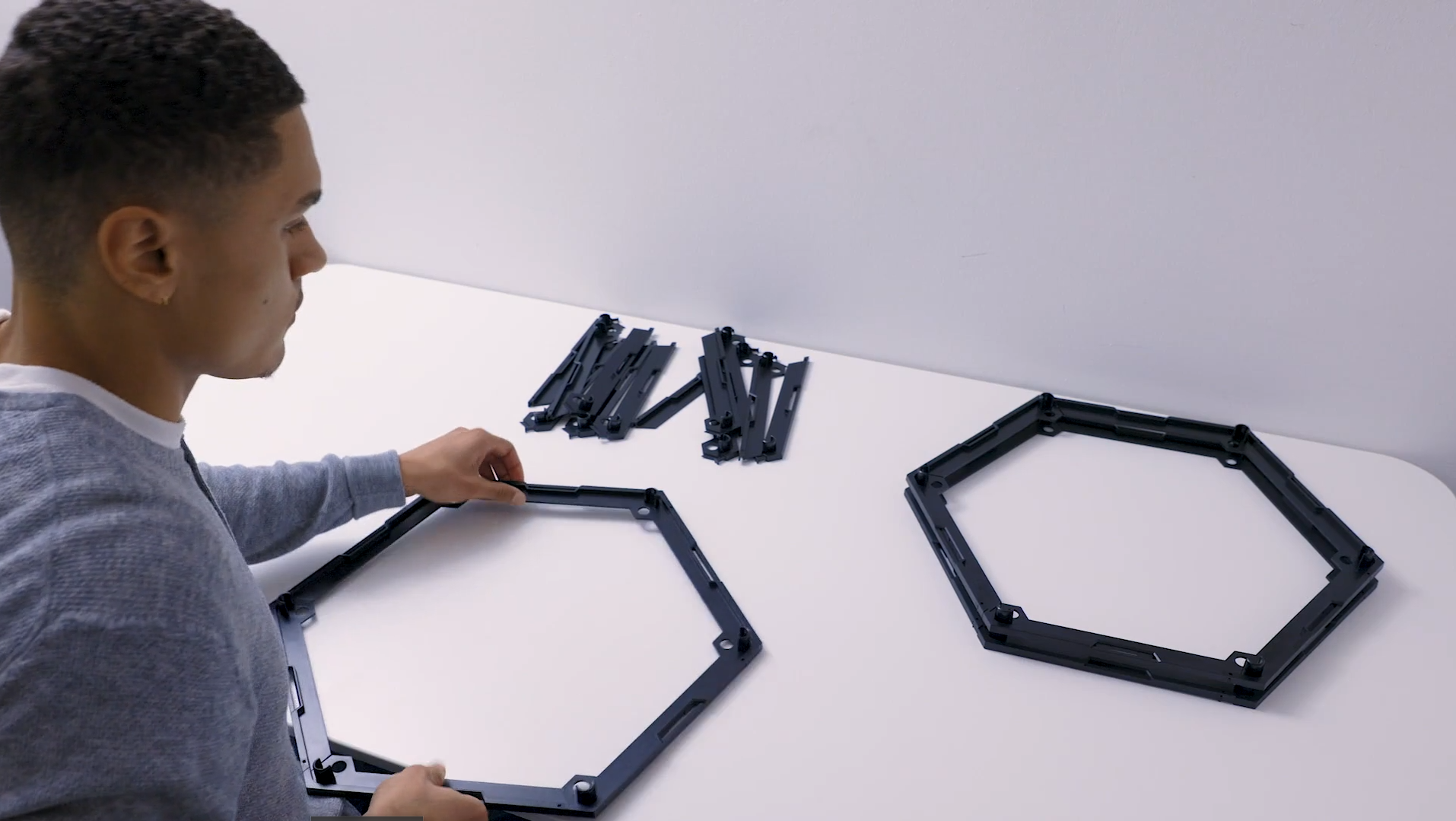 4) When connecting one frame to another, you will want to use the EasyClick Connectors to couple the frames together. You can find the connection site located on the side of the completed frames.