In some rare cases, it may be possible that you are encountering an issue capturing audio from the Elgato Game Capture HD60 S+.
Some reasons may be related to the USB 3 controller that the device is connected to. To find out what controller your Windows 10 system is using, simply type msinfo into the Windows Search, then open the System Information App.
Expand components than USB, on the right side of the Window you will see the Controller/s of your System, you may need to expand the Window to see the full details of the driver.

If you have an older system that still uses a Via USB 3 controller, and it does say (Microsoft) behind the Controller, that means the Microsoft driver is installed.
In this case, please install the driver from the Link below and then restart your computer:
https://gc-updates.elgato.com/windows/drivers/usb-controllers/via/download.php
Does that fix the audio problem?
---
Other things to try when there is no audio
---
Please make sure that your computers' chipset/audio drivers and operating system are up-to-date.
Please check the Windows Audio devices and make sure that the Elgato Game Capture HD60 S+ is listed under recording devices and set to default
Make a right click onto the speaker symbol in the lower right corner of the Desktop, then select Sounds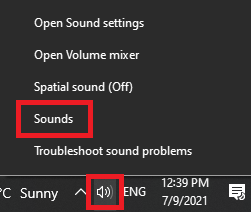 Check the Recording Devices Tab for the Elgato Game Capture HD60 S+
Make sure the device is not muted on the levels tab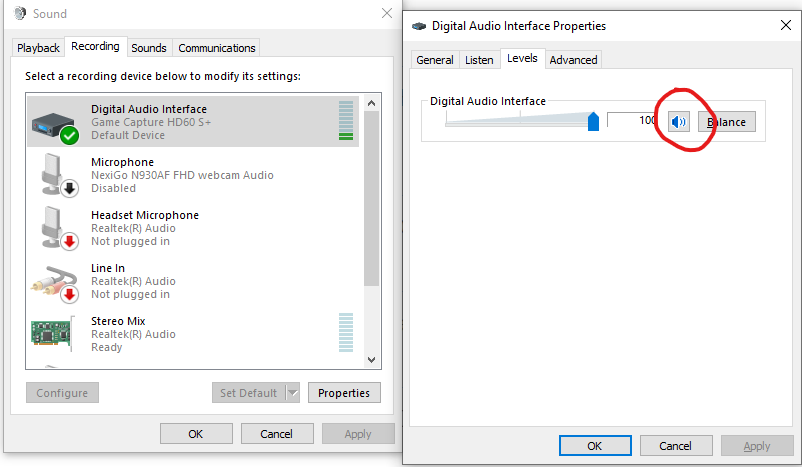 If the device is not listed for some reason, please right-click into the Window and select Show Disabled Devices
If it is disabled, please enable it and set it to default.
Windows 11:

Make sure the device is allowed to act as an audio device.
---
4K Capture Utility
---
Please make sure to use the latest version of the 4K Capture Utility software, you can download it here:
https://www.elgato.com/en/downloads
---
No audio with newer Intel Laptops
---
When using a newer Laptop with an Intel Chipset, you may also encounter an audio issue with the Elgato Game Capture HD60 S+.
This is most likely related to the following Device:
Intel® Smart Sound Technology for USB Audio
In that case, please disable this Device via the Windows Device Manager to see if this helps: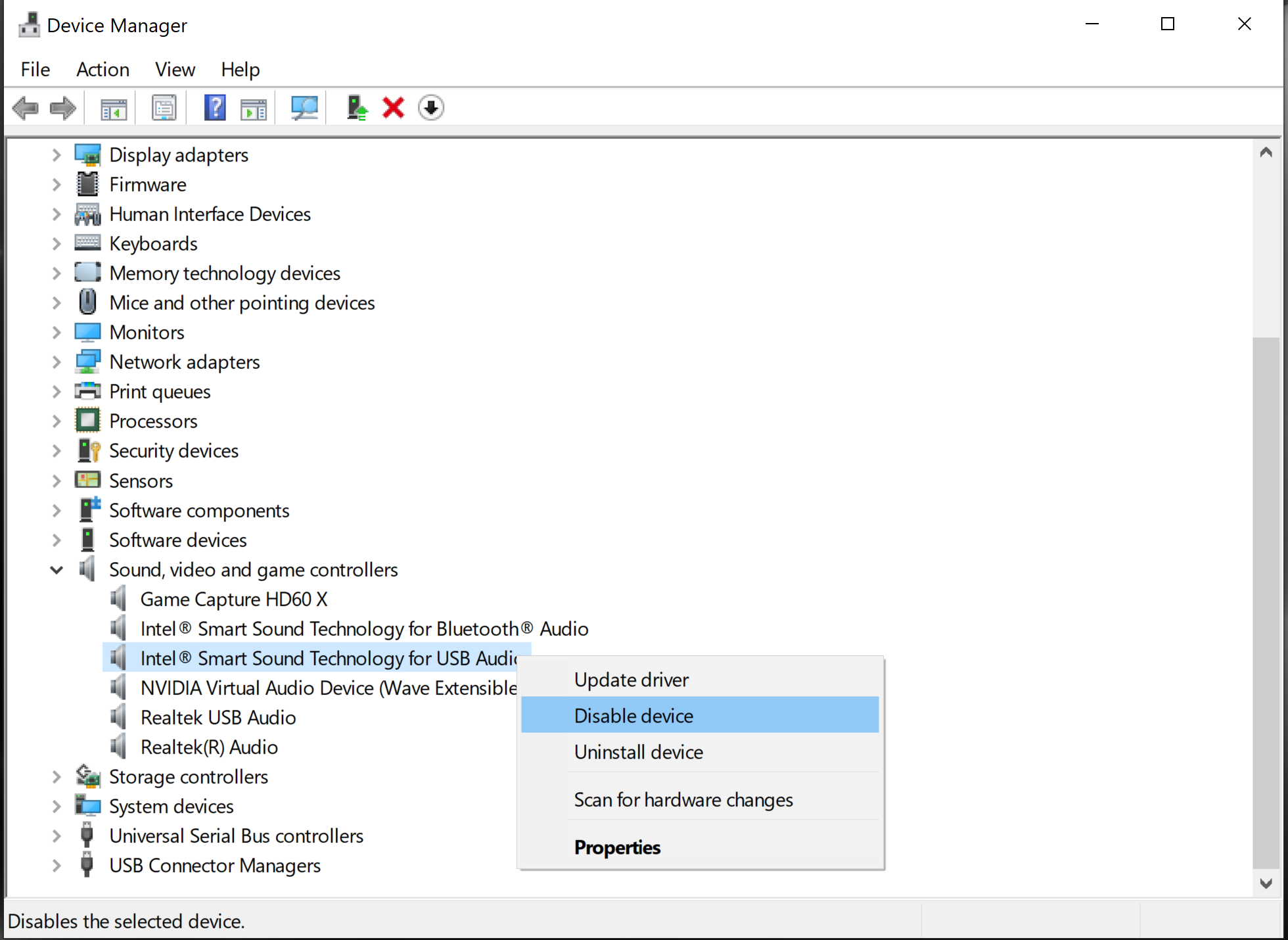 Should you still have audio issues with the device than please contact our Support Team here.