This guide will go over setting up Wave Mic Arm LP.
---
Requirements
---
Wave Mic Arm LP
A microphone
A cable for the microphone
Optional Allan key for adjustments
Included with Wave Mic Arm LP.
A new revision of Mic Arm LP replaces the hex key with an attached wingnut.
Optional 1/4" to 3/8" and 1/4" to 5/8" adaptors for mounting the microphone
Included with Wave Mic Arm LP
---
Setup Steps
---
1) Take the desk clamp and open it to the required size for the mounting position
The desk clamp is padded and expandable up to 60 mm / 2.4 in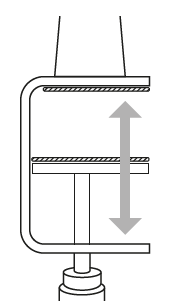 2) Slide the clamp into place and use the ratchet to tighten the clamp.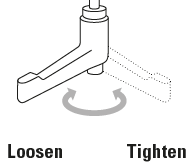 If the ratchet handle cannot turn a full rotation, pull down on the ratchet, rotate it to the left then raise the lever to engage it and rotate clockwise to tighten.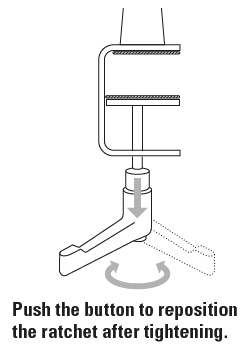 3) With the desk clamp in place, insert the Microphone Arm into into the desk clamp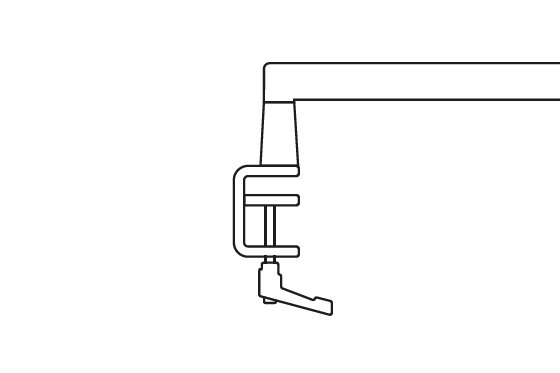 4) To use the integrated cable management system, remove the metal covers.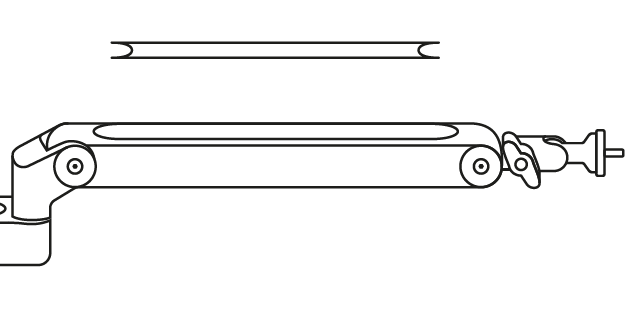 Note: There is a hole close to where the arm mounts into the desk clamp. This hole is part of the cable management system.
5) With the cable in place, loosen the ball head by turning the screw.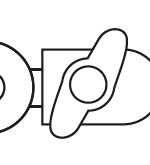 6) While holding the microphone in place, rotate the ball head to secure the microphone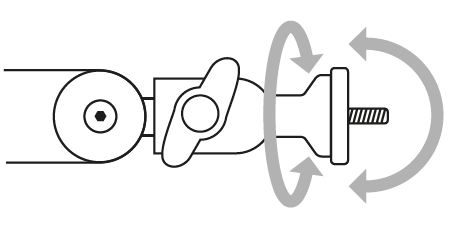 7) Once the microphone is attached to the arm, tighten the ball head.
---
Adjusting Wave Mic Arm LP
---
Use the included Allen Key to adjust the microphone arm tension at various points.
Newer version of Wave Mic Arm LP includes an attached wingnut and does not include or require the Allen key for tension adjust.
ℹ️ Note: Adjust Wave Mic Arm vertically is only possible when tension is reduced. Tension must be applied to hold Mic Arm LP and microphone in place after adjustment.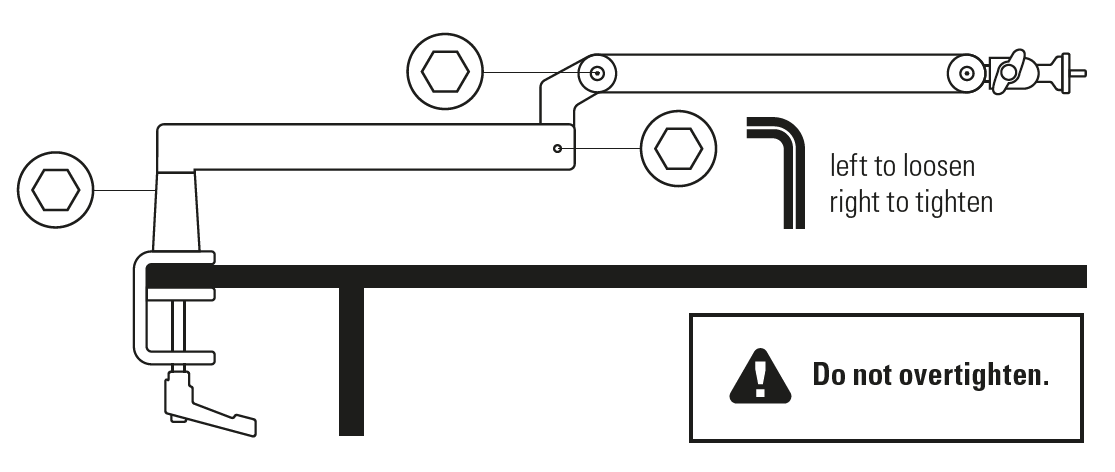 Horizontal adjustments

Vertical adjustments