Elgato Facecam requires a USB 3.0 port to operate. In some cases, you may receive a "USB3-REQUIRED-FOR-FACECAM" error message as indicated below.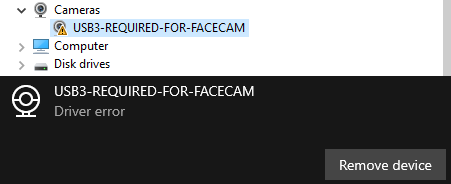 If you receive this message, attempt the following troubleshooting steps to correct it.

---
Double Check the USB Port

---
Elgato Facecam requires a USB 3.x or higher to operate. These ports are typically highlighted in a different color to help identify them (Blue, Cyan, or Red).
If Elgato Facecam is plugged into a USB 2.0 port or lower an error message will appear.
If the device is connected to a USB 3.x port, attempt the following steps:
Reconnect Elgato Facecam

Try another USB 3.x port (Typically will be a blue, cyan, or red port)

Directly connect it to a USB 3.x port (disconnect it from any USB hubs, Monitors, etc.)
---
USB Cable
---
Ensure that the cable being used is the one that came with Elgato Facecam. I
f a different cable is used, it may not meet the USB 3.0 standard and will cause issues.
---
USB Controller Drivers
---
Make sure to install the latest drivers provided by your motherboard or notebook manufacturer for the USB 3.x controller. This will ensure that the Elgato Facecam is able to connect and have the best possible performance.
Some USB controllers, such as Intel, do not have separate drivers. Instead, these ports use Microsoft drivers and are automatically installed. To update these drivers, check Windows "Optional" updates via Windows Settings to download and install them.
---
Reset Driver Installation

---
To reinitiate the driver installation for Windows
Windows Start Menu > Settings > Devices > Look for Elgato Facecam under 'Other devices' and click Remove Device.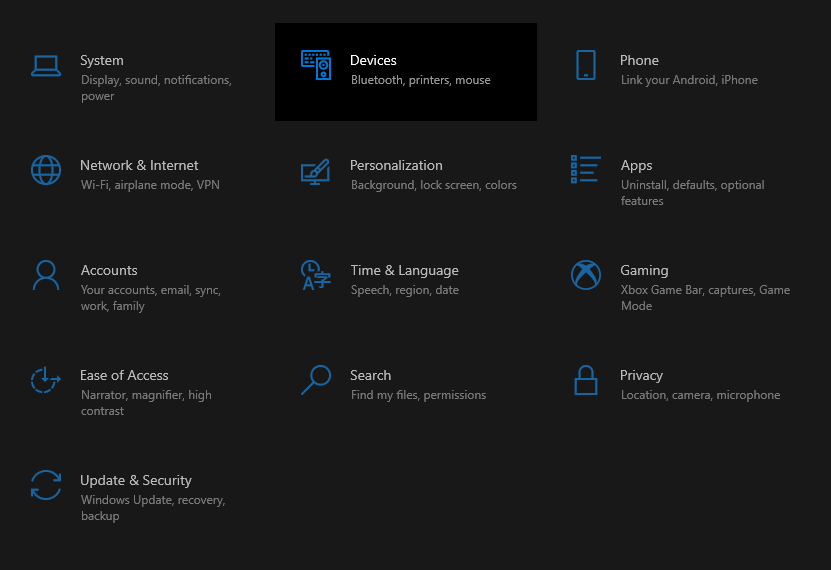 Once removed, reboot the PC. The driver will automatically reinstall upon startup.
---
Contact Elgato Customer Support

---
If the above steps have been tried and the error message remains, don't hesitate to get in touch with our customer support team - https://e.lga.to/help