Welcome to Camera Hub. In this FAQ, we'll be going over the settings, sliders, and different uses of Camera Hub, and how to make your Facecam look miles ahead of the competition.
Table of Contents
---
Effects
---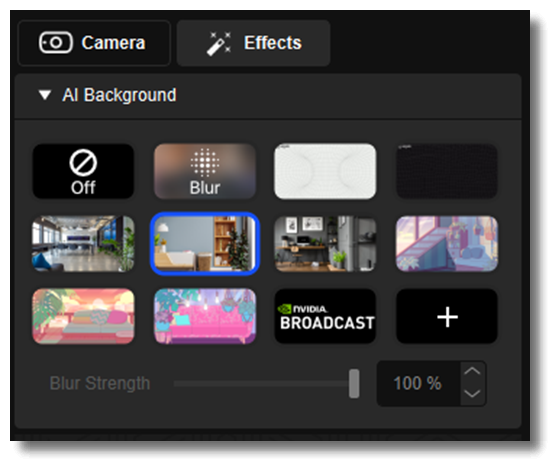 Effects were introduced with Camera Hub 1.3 and require an RTX 20 or 30-series GPU and NVIDIA Video Effects SDK.
For more information regarding Camera Hub Effects, please click here.
---
Device
---
In this first section, you have the button to save your Facecam settings right to the camera, along with Facecam firmware options.
---
Zoom
---

Zoom/FOV - Manually adjust the zoom and in turn, the FOV. Note that this is a virtual zoom, which will crop your image the further you zoom in, resulting in lower quality.
---
Picture
---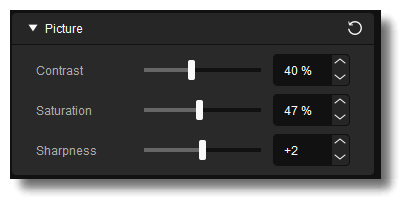 Contrast -Increase or decrease the range between the darkest and brightest points of the image.
Saturation - Adjusts the intensity of color.
Sharpness - How soft or clear the image is.
---
Exposure
---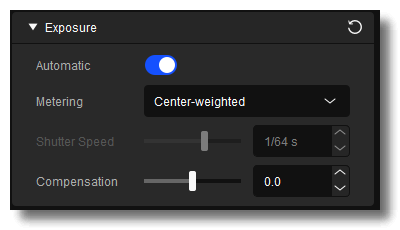 You have a choice between automatic or manual exposure.
Automatic exposure - The perfect setting when your lighting conditions fluctuate or change, for example when Facecam is near a window.
Metering
Center-weighted - This makes sure the central area of the image is bright while ignoring outer areas.
Average - Takes the entire image into account.
Compensation - This can help if the automatic settings are too bright or too dark.
Manual exposure is where Facecam truly shines.
Shutter speed - This directly affects the video frame rate. The shutter speed of 1/64 or faster guarantees smooth 60fps video. Lower than 1/64 will let in more light, but the video frame rate won't be 60 anymore.
As a general rule, you want to keep the shutter speed as low as possible, so that the sensor gets as much light as it can.
ISO - This adjusts the sensor's sensitivity to light. For the best image quality, you'll want to keep ISO value as low as possible, and we don't suggest going over 1000 ISO as that will result in unwanted video noise.
For the first time in a webcam, y

ou can now directly control the shutter speed and ISO of the sensor.

At the top right of the exposure tab is the ISO readout, which always shows the current ISO of the sensor.

If you notice the ISO is reaching values above 1000, consider adding more light to your setup.
---
White Balance
---

You can choose between automatic and manual White Balance.
Unless you're going for a very specific look, We suggest keeping the white balance on automatic.
---
Processing
---

Noise reduction - This will reduce visible video noise; however, this comes at a slight cost in image quality as small details may be removed. This setting can have a big effect on overall image quality.
With proper exposure tuning, we suggest turning noise reduction off
Anti-flicker - This will help reduce the flicker of lights which may be recorded by Facecam
The choice of 50Hz or 60Hz depends on your region's power frequency. Anti-flicker only applies when exposure is automatic. In manual exposure mode you can adjust the shutter speed to avoid light flickering.