The Faceplate on Stream Deck MK.2 can be removed and replaced with a customized Faceplate.
---
Steps to remove Stream Deck MK.2 Faceplate
---
1) Start by removing unplugging the USB-C cable and taking Stream Deck MK.2 off of the stand.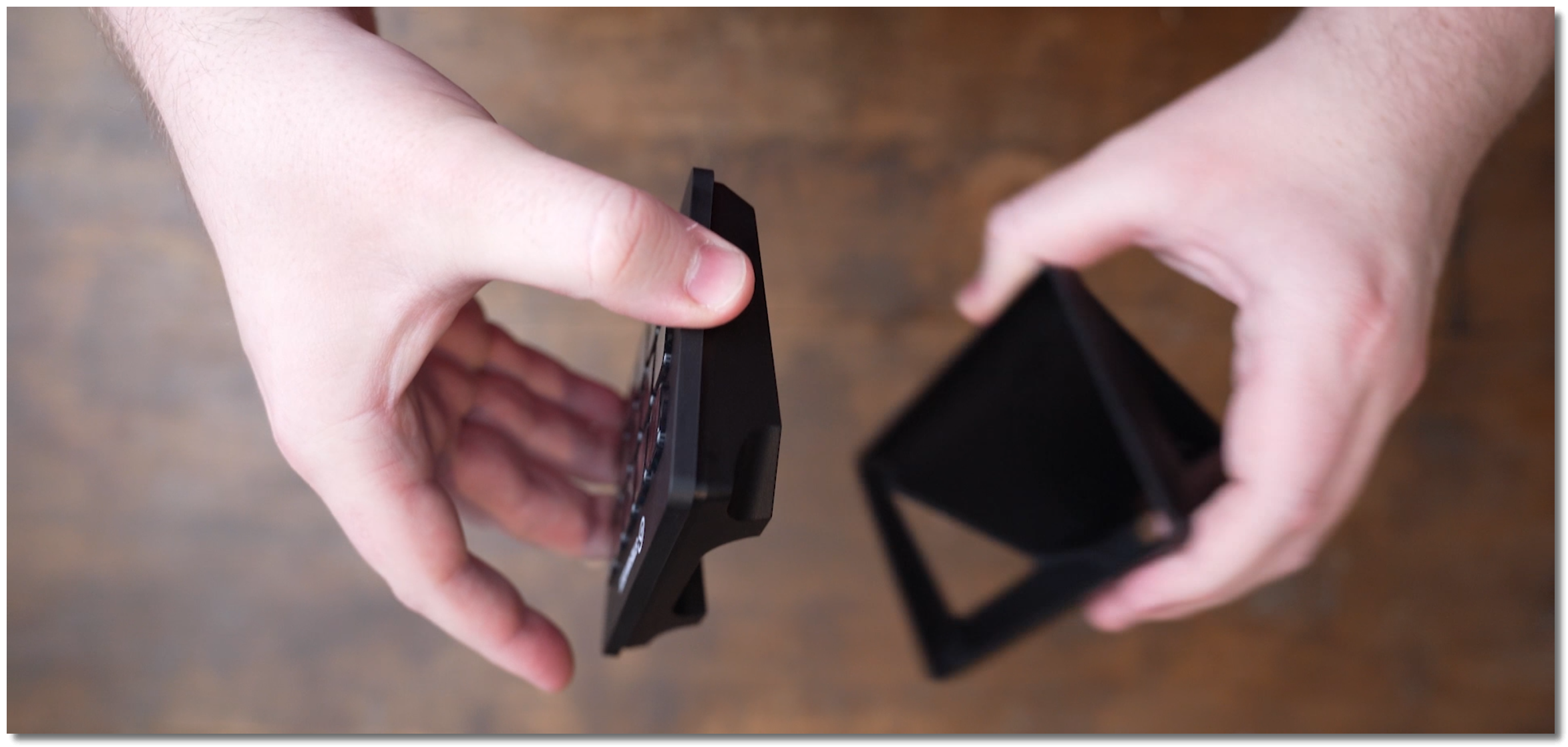 2) Holding Stream Deck MK.2 in one hand, rest the palm of your hand on the keys.
Top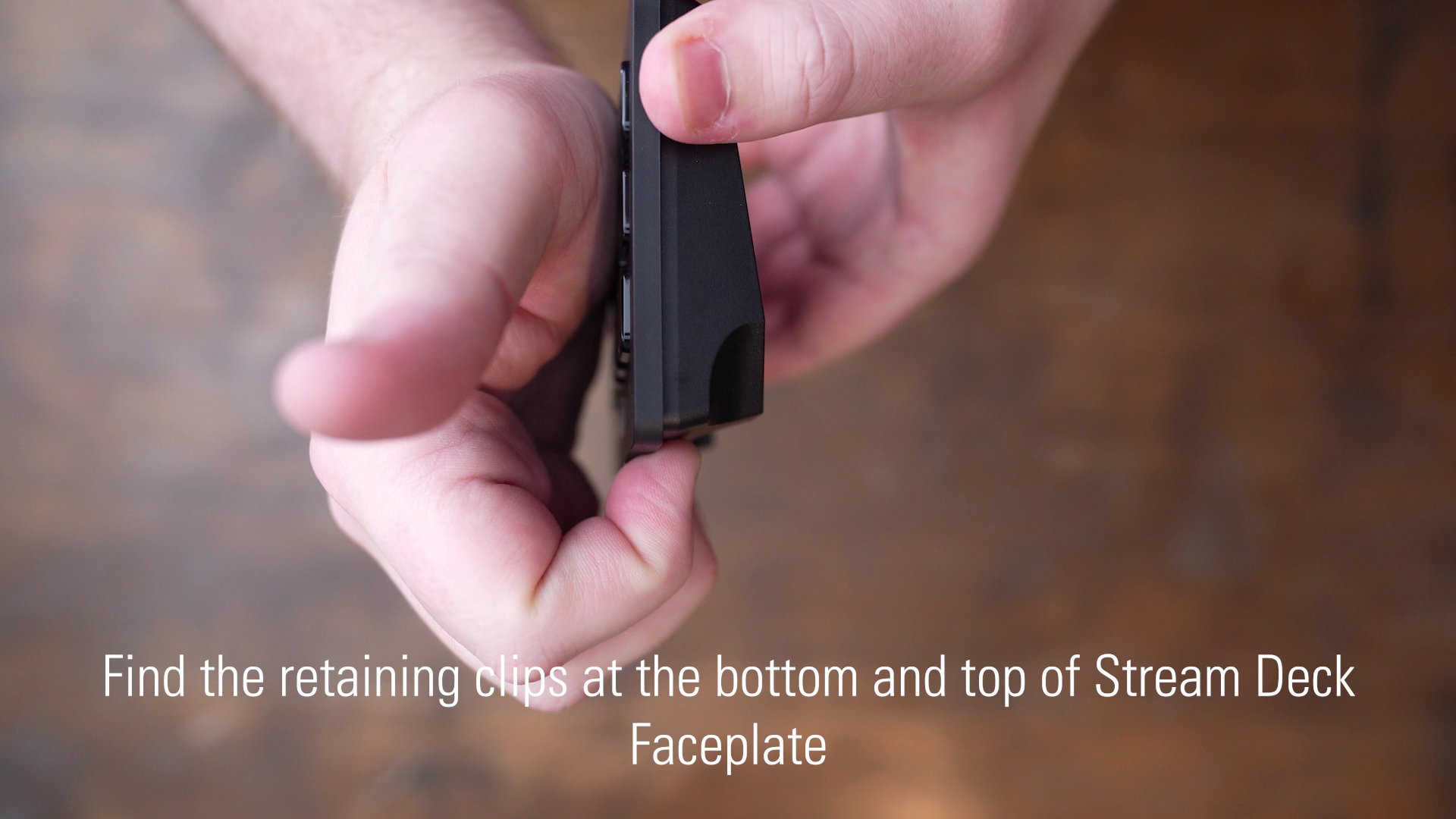 Bottom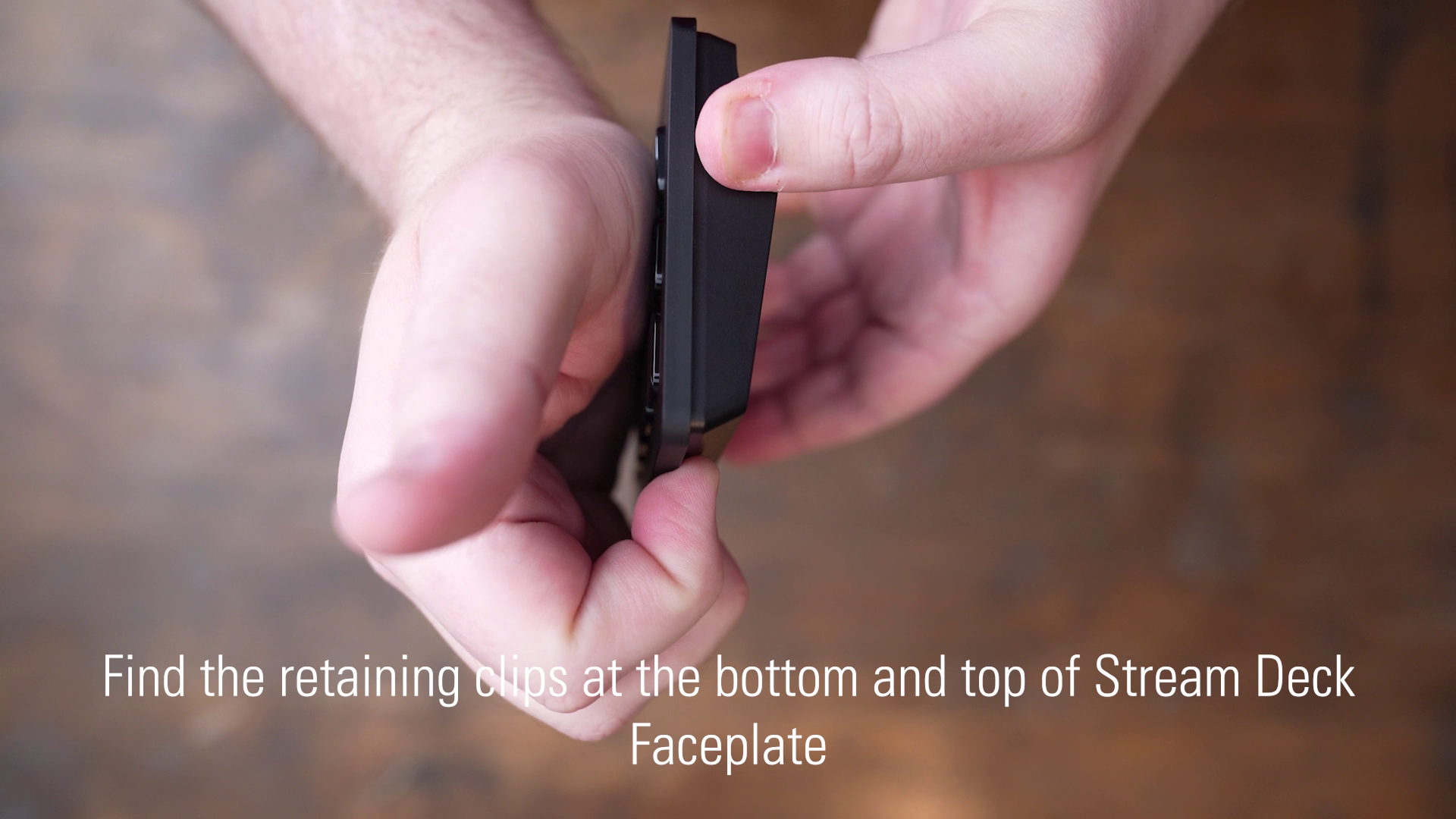 3) Use the tips of your fingers to pry one corner off of the Stream Deck MK.2.
⚠ An audible snap may be heard.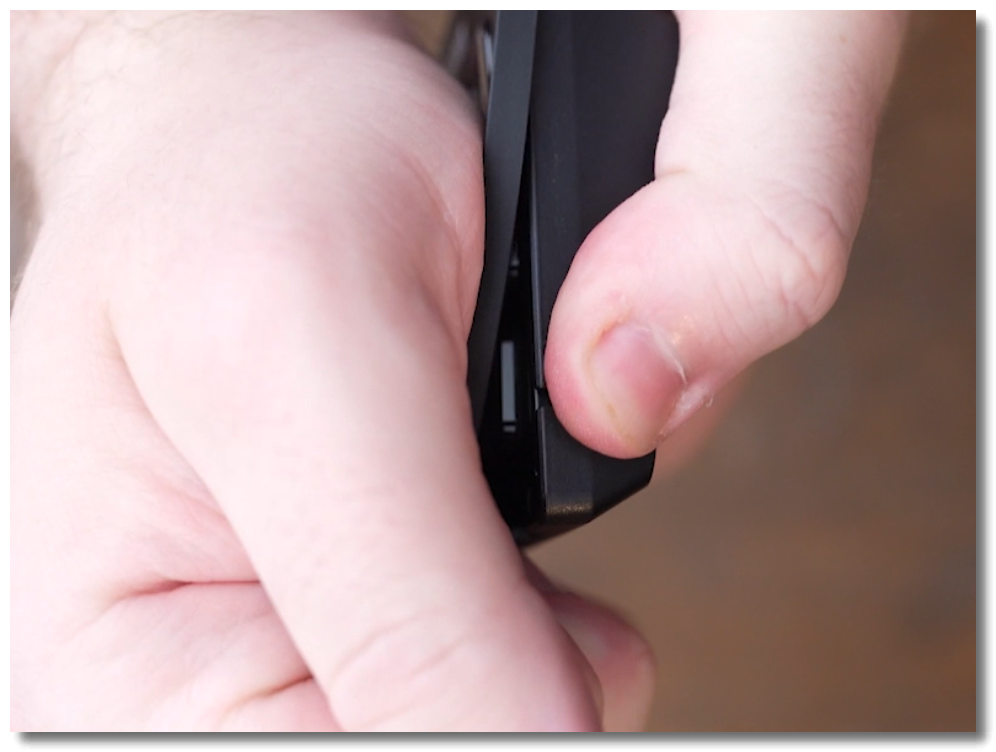 4) Repeat on the second corner
5) Once both corners are loose, carefully pull the Faceplate off of Stream deck MK.2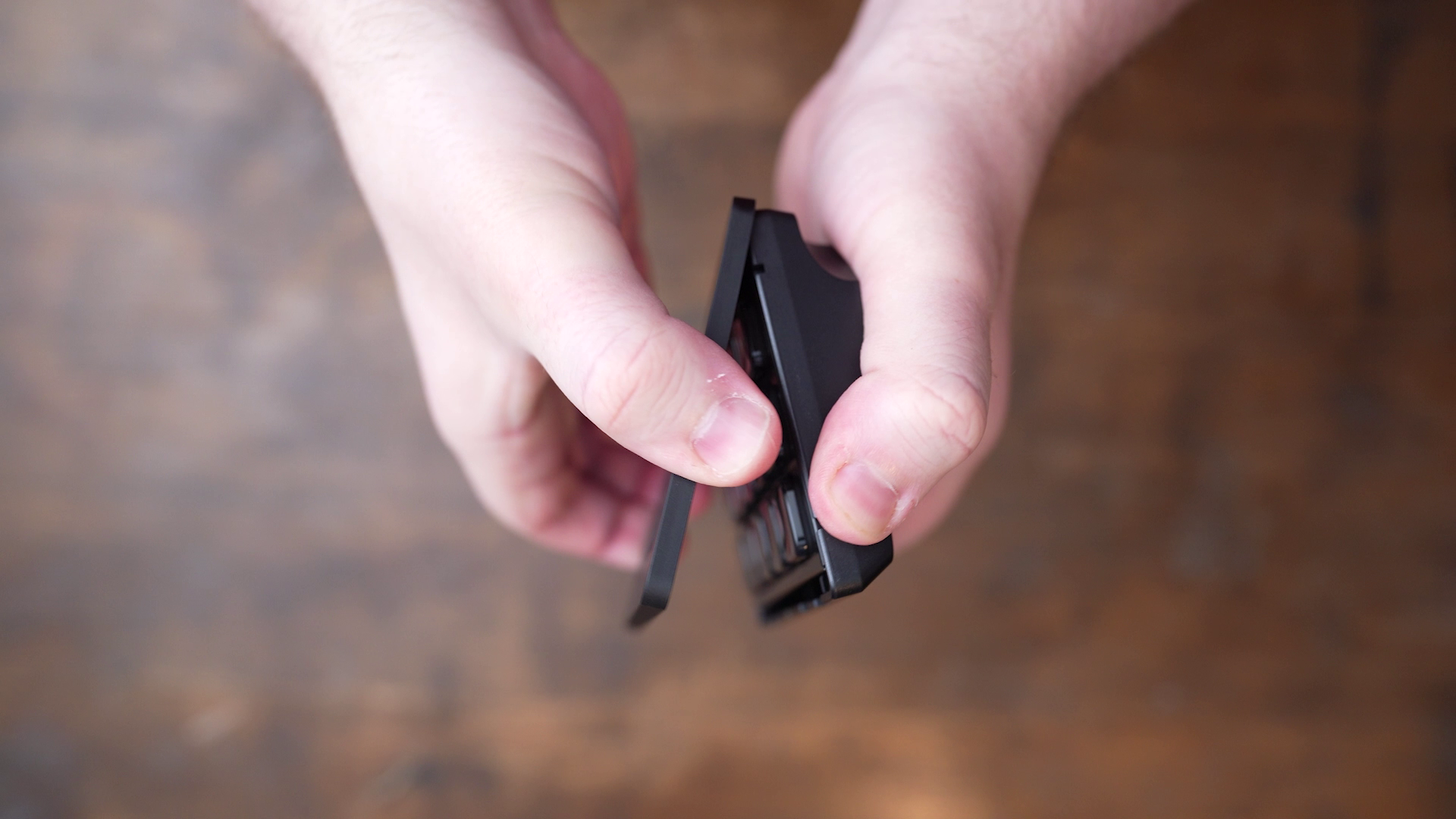 6) The Faceplate has now been removed and a new Faceplate can be snapped on.