These are the technical specifications of Chat Link Pro.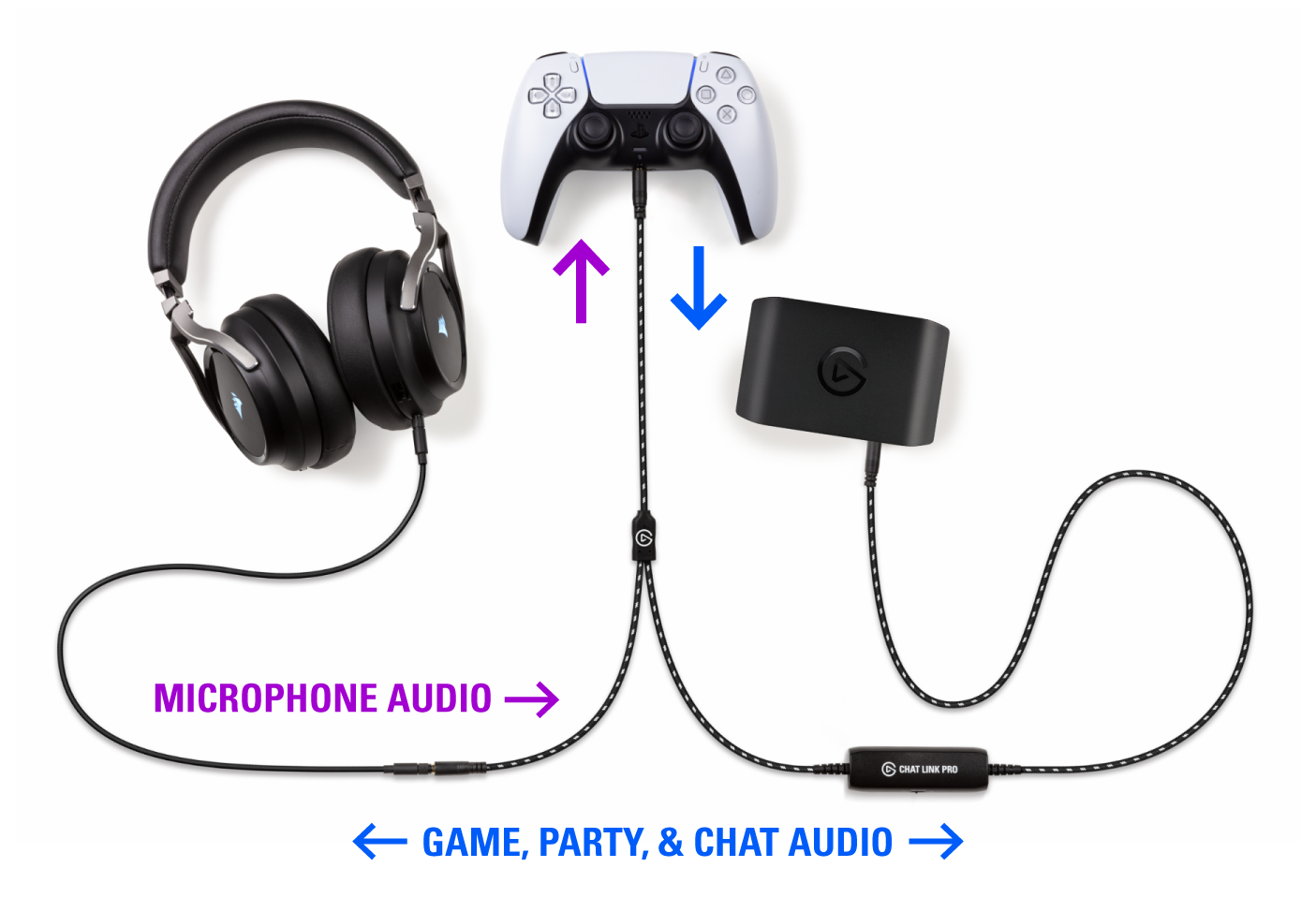 ---
Chat Link Pro Cable
---
3.5mm male TRRS connector (1)
Plugs directly into your PS5 or PS4 controller.
3.5mm male TRS connector (2)
Plugs into the analog port of your capture card or line-in port of your computer.
3.5mm female TRRS connector (4)
Accepts analog stereo headsets
Accepts analog stereo headsets with microphones (TRRS)
Switchable line isolator. (3)
Eliminates ground loops and electrical noise
---
Headset Compatibility
---
4-pole 3.5mm (TRRS) Headsets
Popular headsets equipped with a 4-pole 3.5mm connector are natively compatible with Elgato Chat Link Pro.

This includes but is not limited to:
CORSAIR VIRTUOSO RGB WIRELESS, CORSAIR HS35
Astro A40, Astro A30
Turtle Beach P12, Turtle Beach X07
Apple EarPods
Stereo PC Headsets with Two 3.5mm Connectors
PC headsets with 2x 3.5mm connectors (headphones/mic) are compatible with the Elgato Chat Link Pro cable when paired with a PC to 4-pole adapter.
This includes but is not limited to:
SteelSeries Siberia V2
Sennheiser PC360, Sennheiser PC350
Beyerdynamic MMX 300
Turtle Beach X12