In this article, we'll go over how to properly connect and set up your Chat Link Pro with Nintendo Switch.
---
Video
---
---
Requirements
---
Chat Link Pro
Nintendo Switch
Compatible Wired/3.5mm Headset
---
Setup Steps
---
1. Connect the male 4-pole 3.5mm connector of the Elgato Chat Link Pro cable into your Nintendo Switch.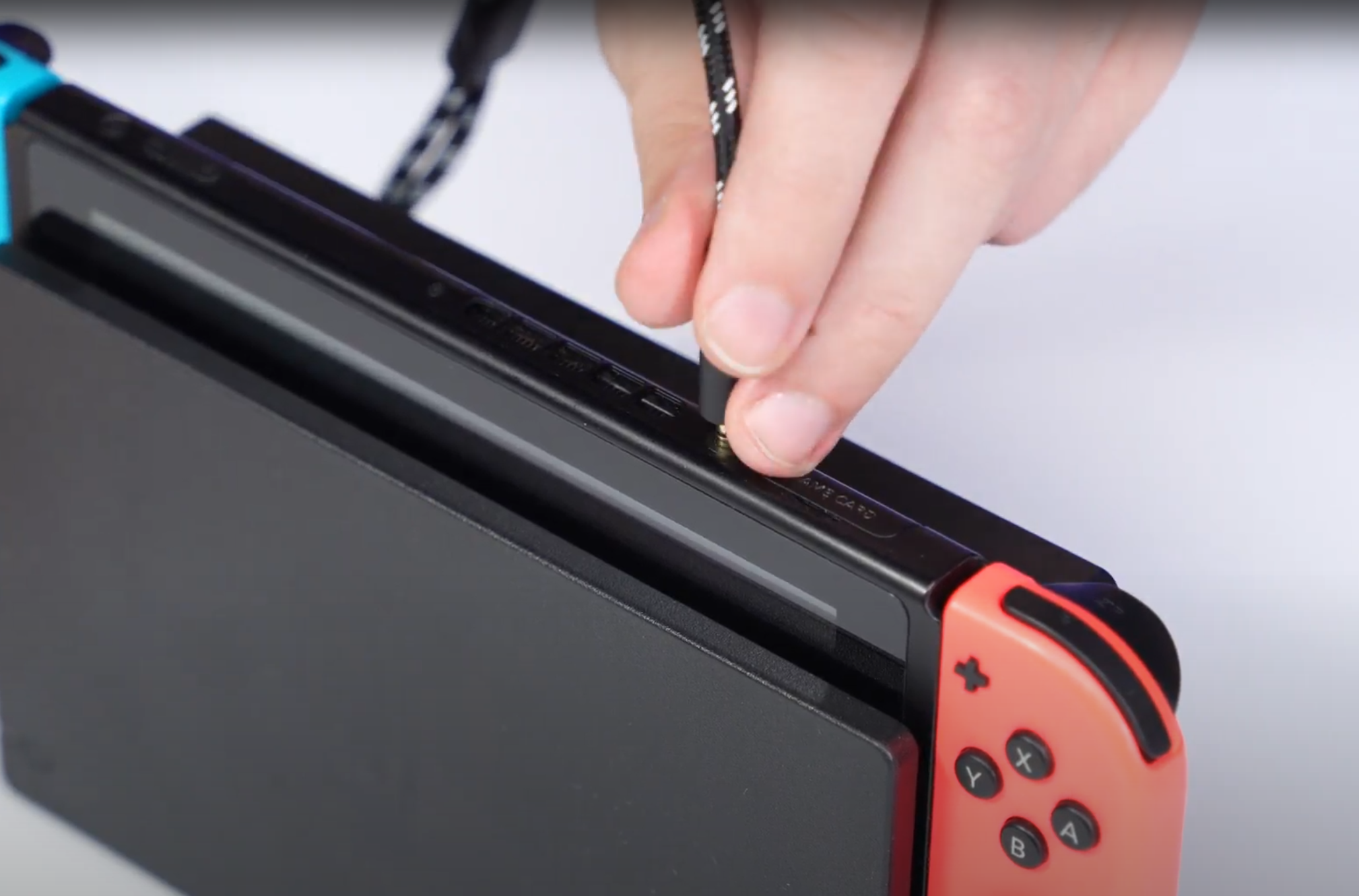 2. Connect your compatible headset into the female 4-pole 3.5mm port of the Elgato Chat Link Pro.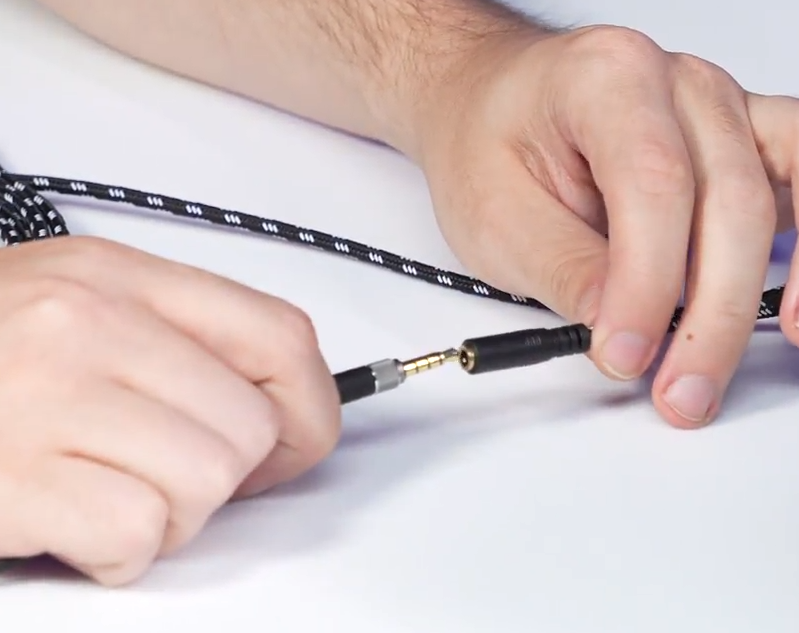 3. Connect the male 3.5mm jack of the Elgato Chat Link Pro cable into the 3.5mm analog input port of your external capture card or Line-In port on your laptop or PC.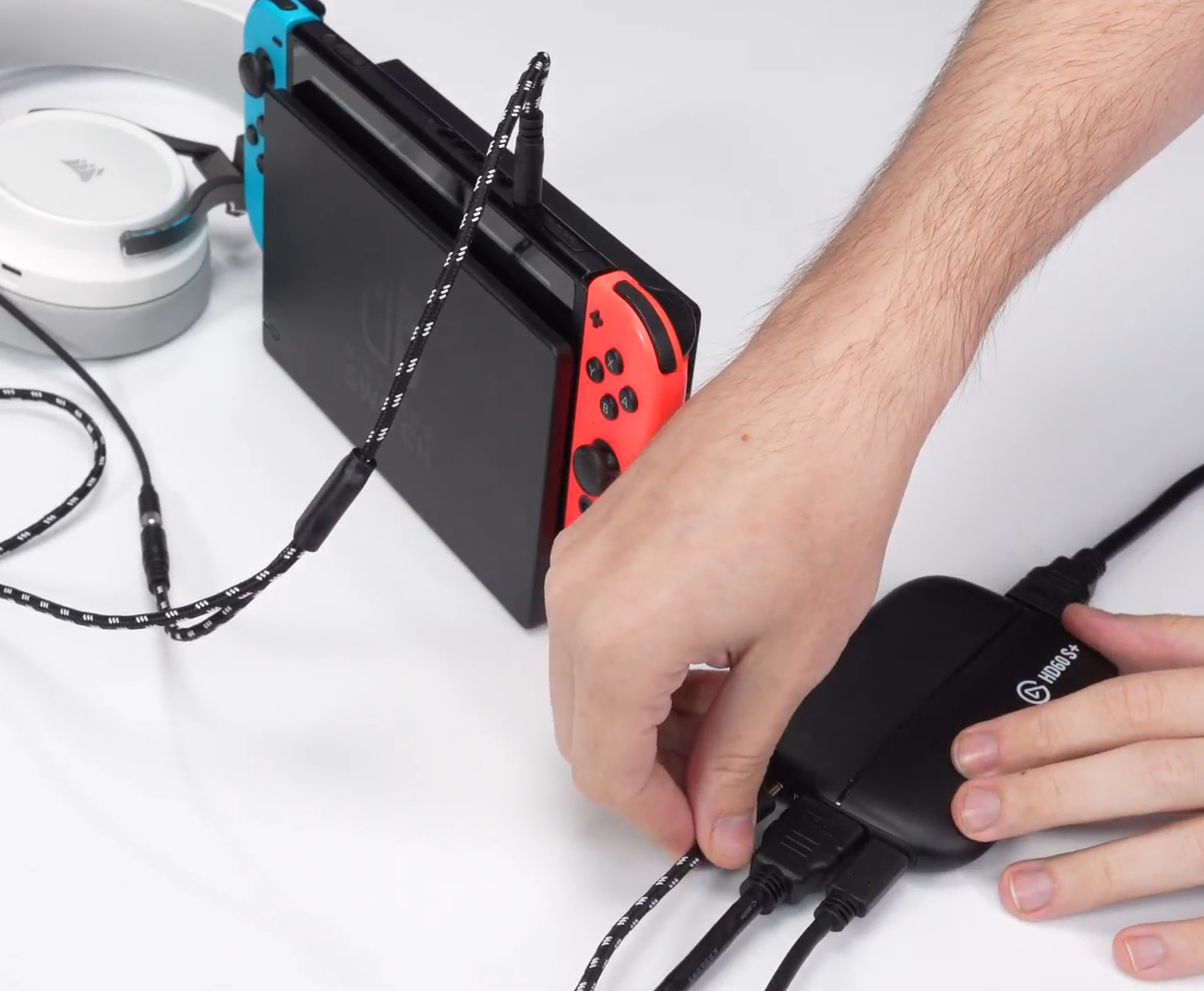 Note: make sure you are using the Line-in port and not the Mic port on your PC. Mic ports use different voltages and may cause issues.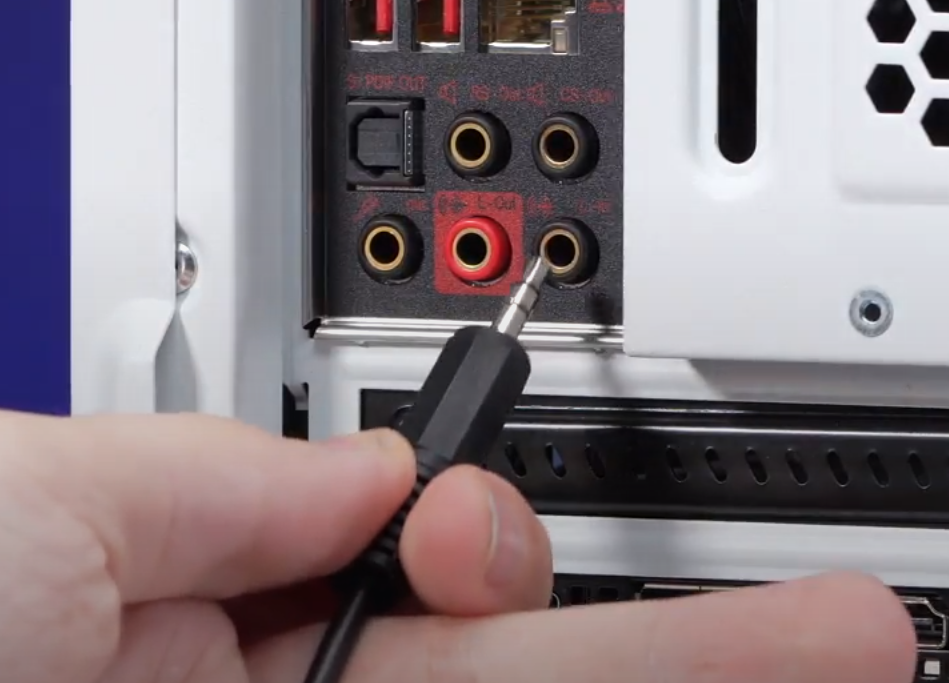 ---
4K Capture Utility Software - USB Capture Card
---
The following instructions relate to:
4K60 S+
HD60 S+
HD60 S
1. Open Preferences. (cog icon on the top right of the 4K Capture Utility window)
2. Move to the Device tab.
3. Locate Audio Input.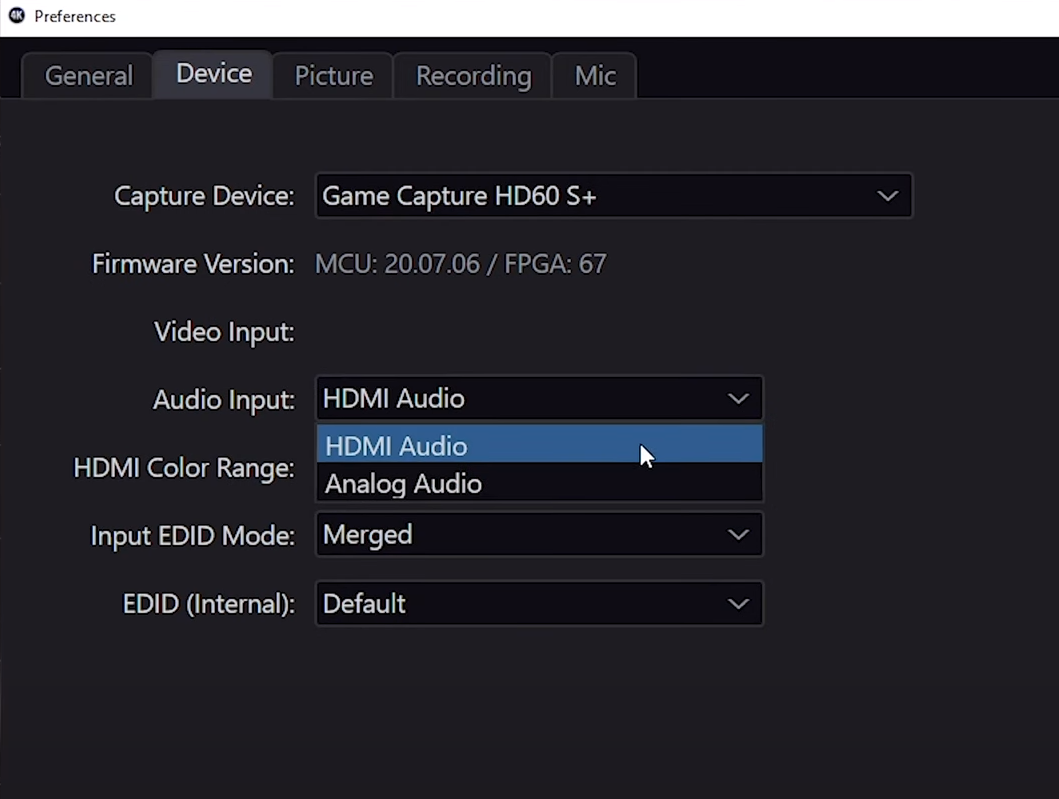 3. Change Audio Input selection from HDMI Audio to Analog Audio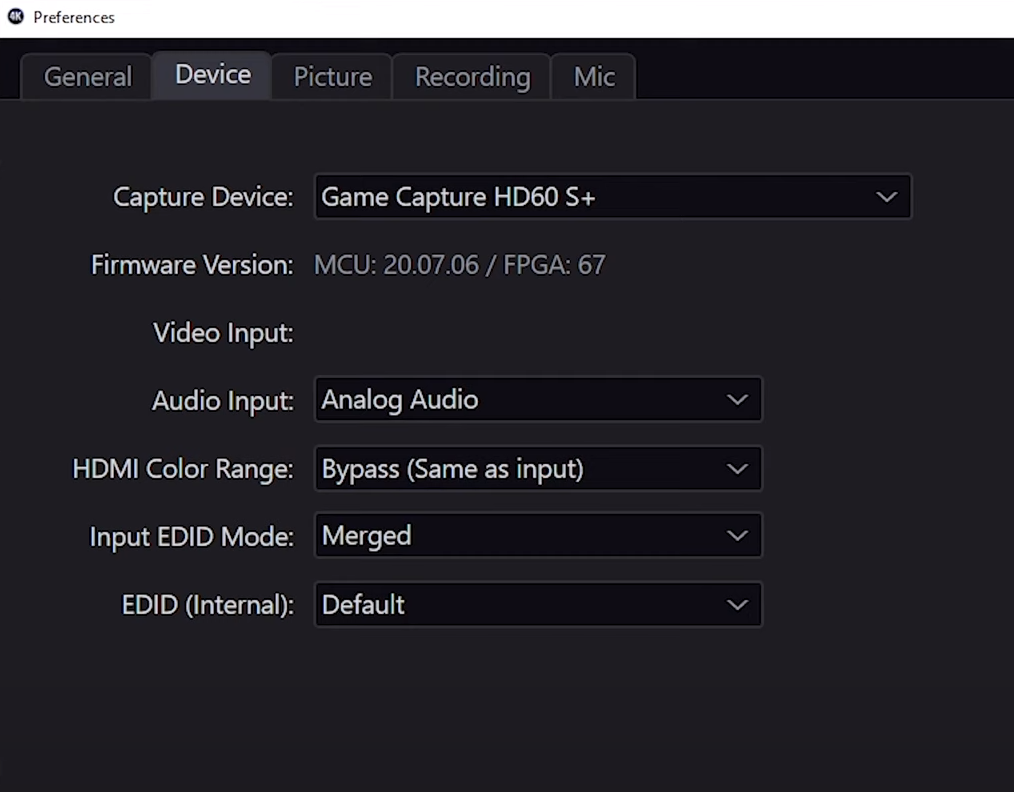 4. Click the OK button.
---
OBS Studio - PCIe Capture Card with Line-in Port Input
---
The following instructions relate to:
4K60 Pro MK.2
4K60 Pro
HD60 Pro

1. Right-click on your Elgato Game Capture or "Video Capture Device" source and click on Properties.
2. Within the Properties window, scroll to the bottom.
3. Enable Use Custom Audio Device.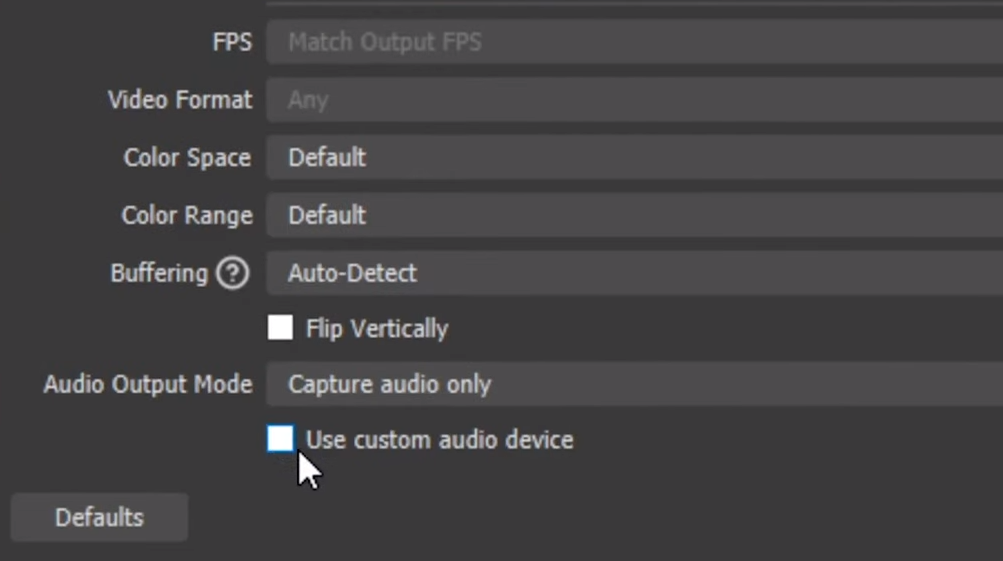 4. Select the input on your computer where the Chat Link Pro is connected.
5. Click on "OK" to close the Properties window.
Your Chat Link Pro is now setup for OBS studio and Streamlabs OBS.