If your Stream Deck iCUE plugin is not communicating correctly with CORSAIR iCUE software, please ensure the following:
Stream Deck iCUE Plugin is 1.2.103 or newer
CORSAIR iCUE is updated to version 4.23.137 or newer
---
---
To verify your iCUE Plugin is running 1.2.103 or newer, right-click one of the actions.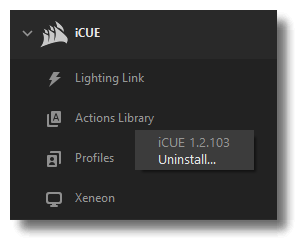 The plugin should automatically update; if it does not, you can force an update with the following steps.
1) Open the Stream Deck app.
2) Navigate to the Stream Deck Store.
3) Plugins > Search for iCUE > Reinstall the iCUE plugin.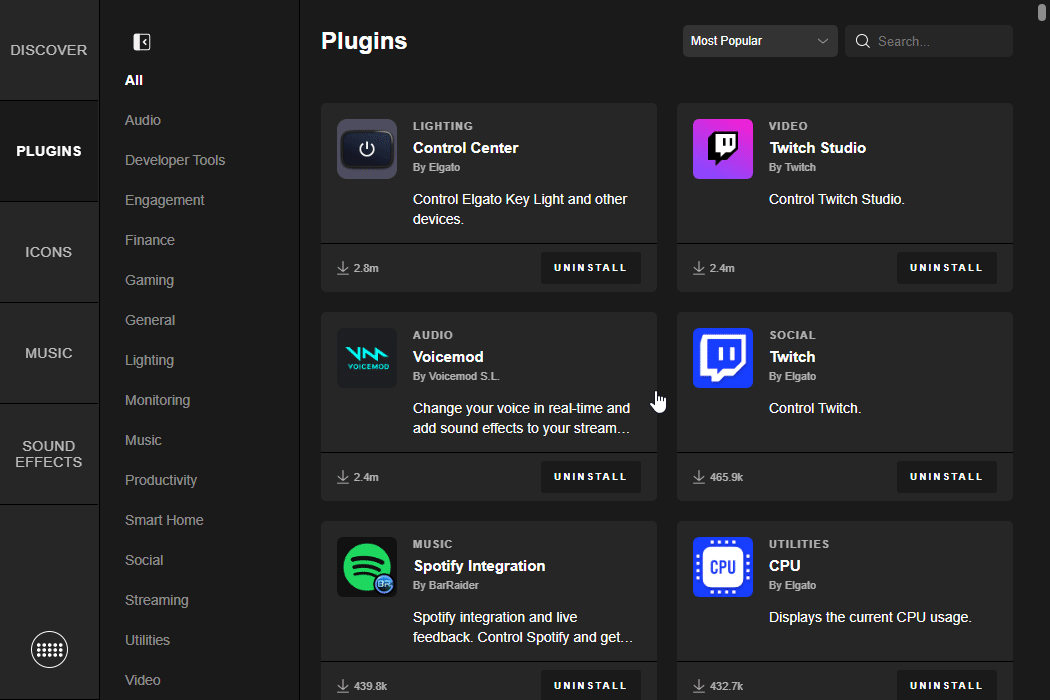 ---
Contact Elgato Customer Support
---
If the following have been verified and Stream Deck/iCUE are still not connecting, please contact our customer support team at https://e.lga.to/help.