This guide will cover the Quick Start Guide for Elgato Stream Deck Pedal.
Contents
---
Set Up Video
---
---
Requirements
---
Stream Deck Pedal

Stream Deck Software 5.2 or newer

USB-C cable

USB-C to USB-A is Included with Stream Deck Pedal

System Requirements

macOS 10.13 or newer / Windows 10 (64-bit)


---
Software Setup
---
1 ) Download and install Stream Deck software from elgato.com/download
2 ) Connect Stream Deck Pedal directly to a USB port on your PC or Mac.
⚠ USB hubs and USB extension cables are not supported. The use of these can cause unforeseen issues.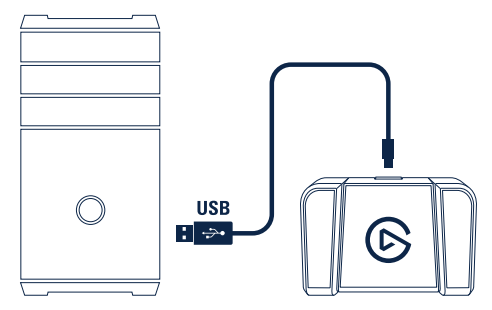 ---
Adjust Pedal Pressure
---
1 ) Loosen four screws with a Phillips head screwdriver.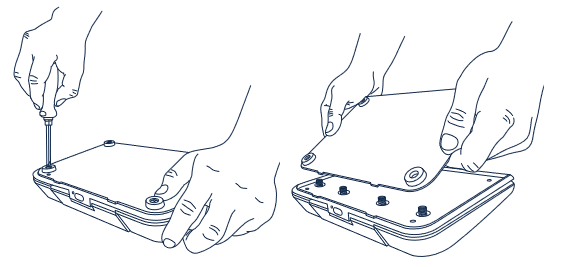 2 ) Adjust pedal pressure with the included spring tension sets.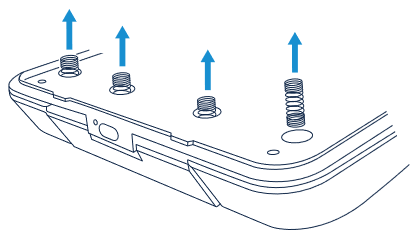 3 ) Stream Deck Pedal can also be used as a Footrest. Lock the middle pedal with the included stoppers to convert it into a convenient footrest.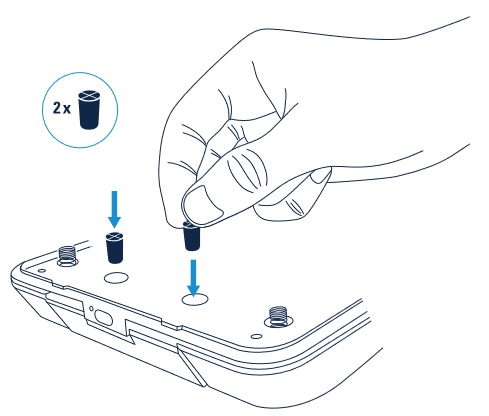 For More Information: Adjusting Pedals Sensitivity



---
Adjust Power LED

---
Stream Deck Pedal has a customizable power LED that be turned off or have the color adjusted.
1 ) Open Stream Deck Software
2 ) Click

Preference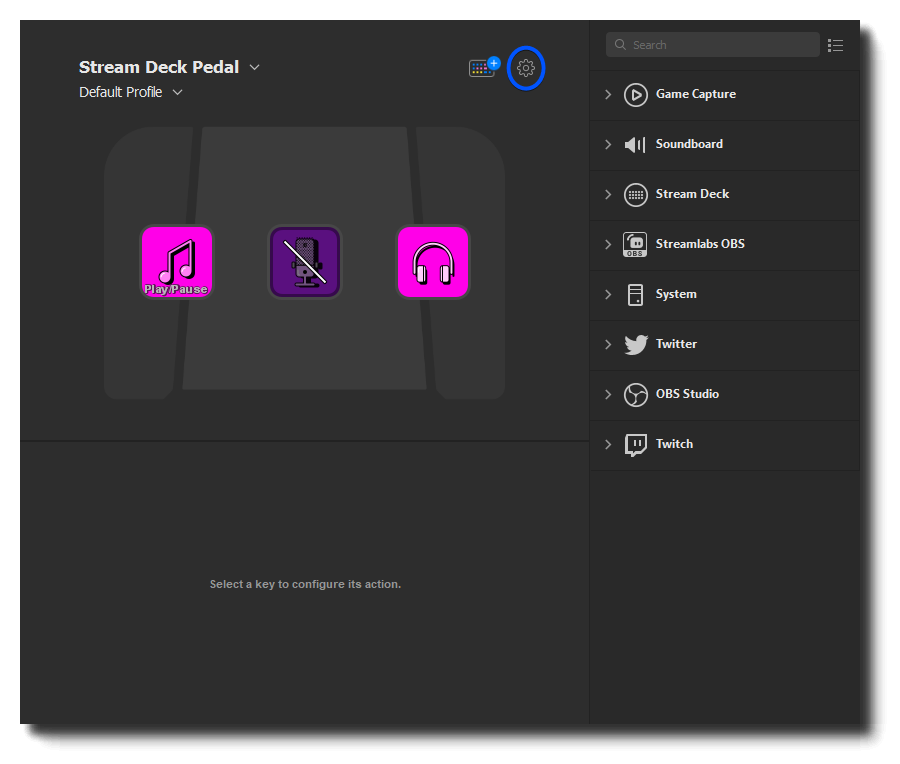 2 ) if you have multiple Stream Decks or Stream Deck Mobile, click the drop menu and select Stream Deck Pedal.
3 ) Near LED click Color... *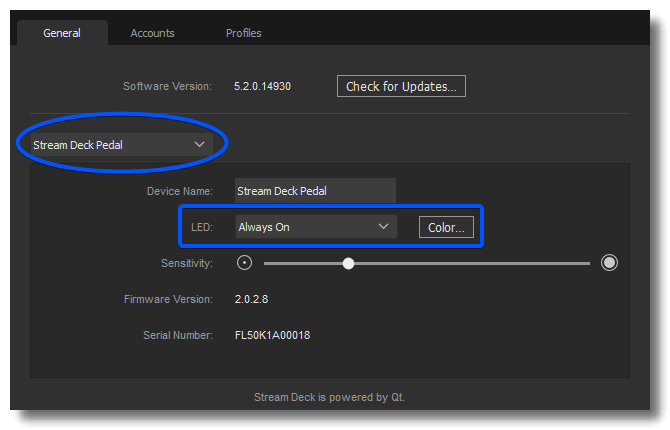 * The LED can be set to Always On or Always Off.
3 ) A Select Color window will appear. Select the desired color and click OK to apply*.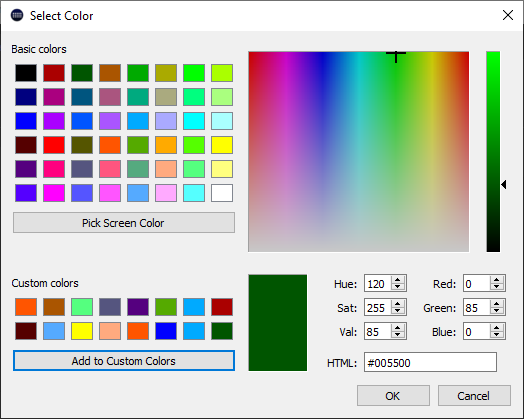 *This window allows you to enter HTML values, pick screen color or save custom colors.