This guide will cover adjusting the interchangeable tension springs (or a Footrest) with Stream Deck Pedal.

Contents
Stream Deck Pedal can be customized to fit your needs with included adjustable springs/spacers - these accessories adjust the pressure so you can use more or less force to press down on your different pedals.
---
Interchangeable Tension Springs
---
Stream Deck Pedal includes three sets of tension springs and a spacer. The three sets of tension springs range from Soft, Medium (Default), and Hard. Soft will have less resistance while pressing the pedals, while Hard will add more resistance.

---
Adjust Pedal Pressure
---
1 ) Loosen four screws with a Phillips head screwdriver.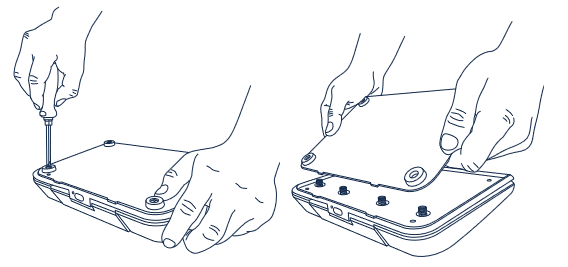 2 ) Adjust pedal pressure with the included spring tension sets.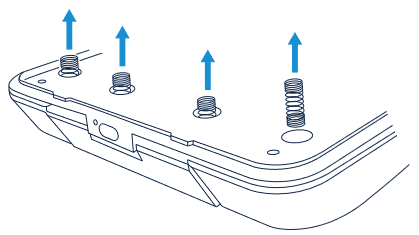 3 ) Now reattach the backplate.
---
Use the Middle Pedal as a Footrest
---
You can use the middle pedal as a convenient footrest. Keep in mind that this means the pedal will not move and cannot be pressed.
1 ) Following the same steps above to adjust the pedal pressure.
2 ) Remove the backplate.
3 ) Remove the two springs from the middle pedal and insert the pedal stoppers
4 ) Now reattach the backplate.
---
Elgato Customer Support
---
Please contact our customer support team for additional support by going to https://e.lga.to/help.