Aside from adjusting the pedals' tension springs, Stream Deck Pedal has the option to change the actuation pressure. This allows the pedal to activate with more or less pressure when pressed.
To learn more about Stream Deck Pedal Interchangeable Tension Springs.
---
Adjusting Stream Deck Pedal Sensitivity
---
To adjust the Stream Deck Pedal sensitivity, use the following steps.
1 ) Open the Stream Deck app and click on

Preference.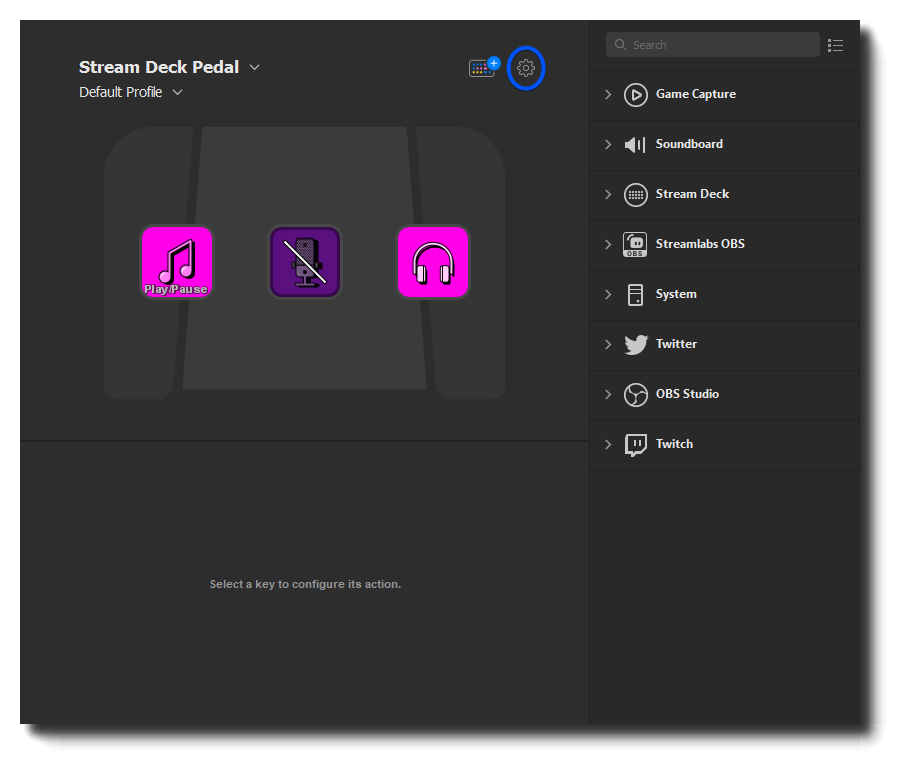 2 ) A new window will appear. If you have multiple Stream Deck devices or Stream Deck Mobile, click the drop menu and select Stream Deck Pedal.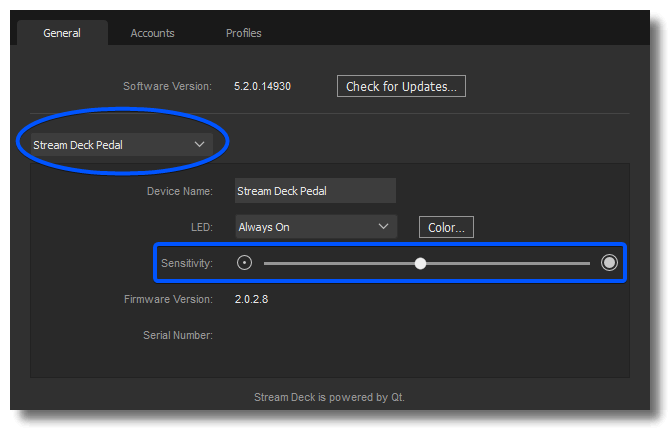 ---
Elgato Customer Support
---
For additional support or questions, please contact our customer support team: https://e.lga.to/help.