Key Light Mini can be paired to a Wi-Fi network using an Android 6.0 or newer device.
---
Requirements
---
Control Center 1.2 or later installed - Download for free from the Google Play Store.
---
Set Up Video
---
---
Android Pairing Steps
---
1) Open the Play Store and ensure the latest Elgato Control Center is installed.

2) Turn on Key Light Mini by pressing and holding the power until the light turns on.


3) Check that Wi-Fi is enabled by looking at the blue LED at the back of Key Light Mini. If it is flashing, Wi-Fi is on and Key Light Mini is ready for pairing.

4) With Control Center for Android Installed, open the app.


5) On the top right, tap on the Gear Cog icon to go into Settings. Tap on Add New Accessory.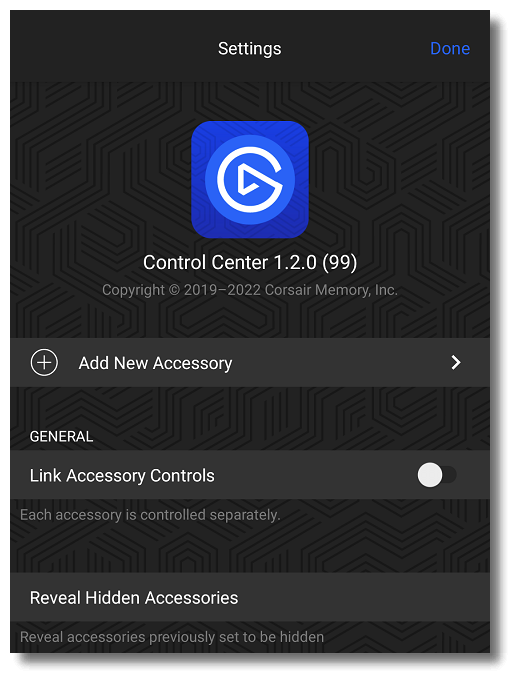 6) A small window listing any unpaired Key Light Mini units will appear. They will have a randomized four-character suffix such as "Elgato Key Light Mini 26FF."


7) Tap on the Key Light Mini in the listing to select it, and tap Connect.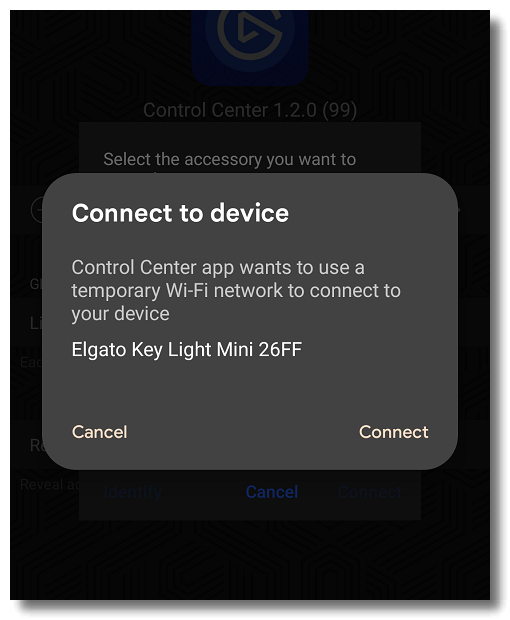 If you have multiple lights and aren't sure which you're selecting, you can tap on Identify to have the Key Light Mini flash.


8) You now will need to select which Wi-Fi network you wish to add the Key Light Mini to and input the related Wi-Fi password. This can take up to 10 seconds. Then hit Continue. The Control Center app will now proceed to add the Key Light Mini to your Wi-Fi network.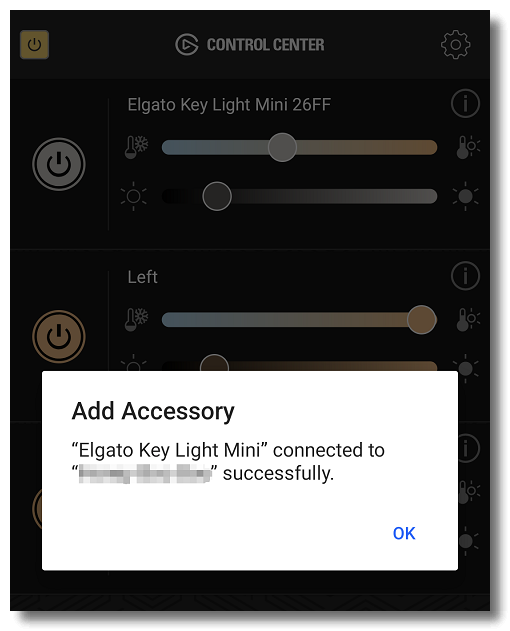 You should see a message confirming the light was added. Key Light Mini will now appear in the Control Center app on your Android device.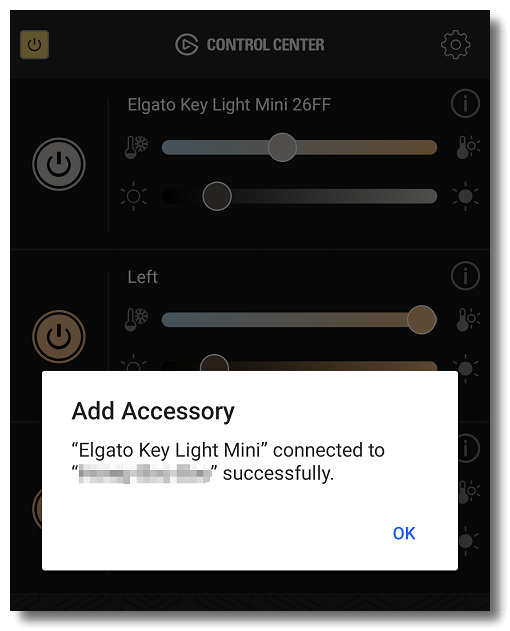 ---
Troubleshooting
---
If Key Light Mini is not found in the Wi-Fi settings, Key Light Mini may need to be factory reset.
Please check out this guide for more information: Elgato Key Light Mini — Reset Wi-Fi Configurations.
Please get in touch with our support team for additional support: https://e.lga.to/help.