Key Light Mini can be controlled via Stream Deck.
---
Requirements
---
Elgato Stream Deck software version 5.2 or later
Elgato Control Center software version 1.2 or later
Key Light Mini paired to your Wi-Fi network.
---
Stream Deck Setup
---
1) Once Stream Deck and Control Center have been installed, open the Stream Deck software & go to the Stream Deck Store

.
2) Once in the Stream Deck Store, click the Plugins tab.
3) Search for the Control Center plugin. Once the plugin has been located, click Install.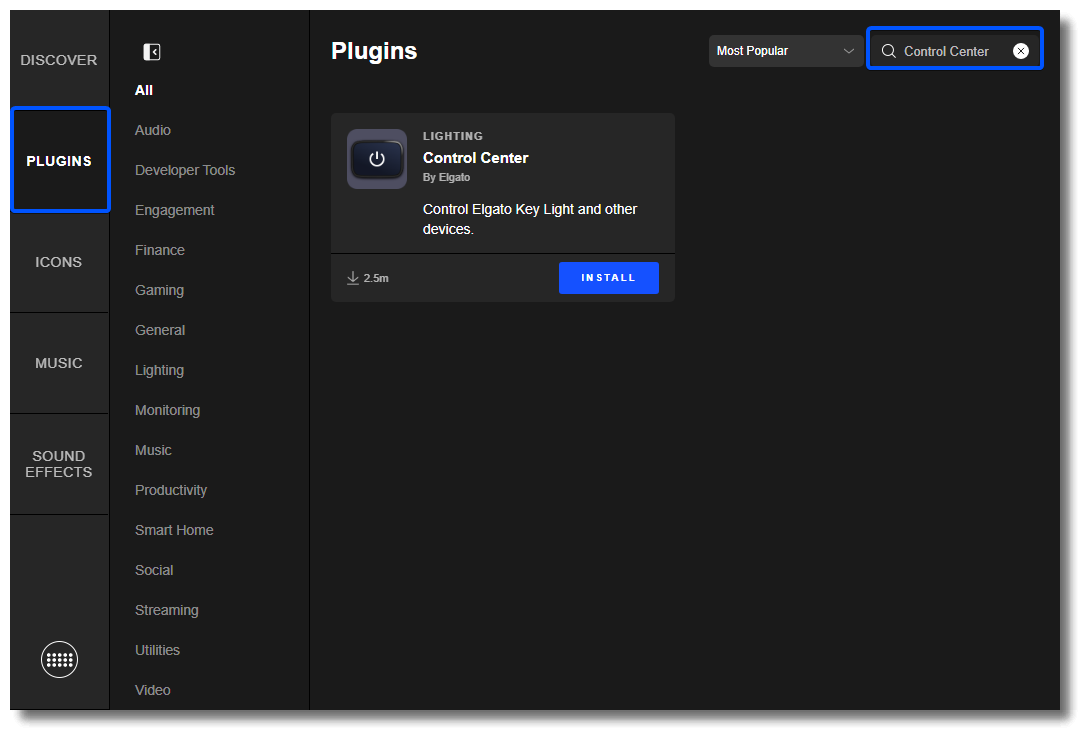 4) Once the plugin is installed, exit the store and return to the Stream Deck app.
5) Control Center will now be available. Below is a list of Key Light Mini controls.
On/Off
Set Brightness
Adjust Brightness
Set Temperature
Adjust Temperature
Battery
6) Drag any of these Actions to the left, on the keys you prefer. Setup up each Action according to your needs.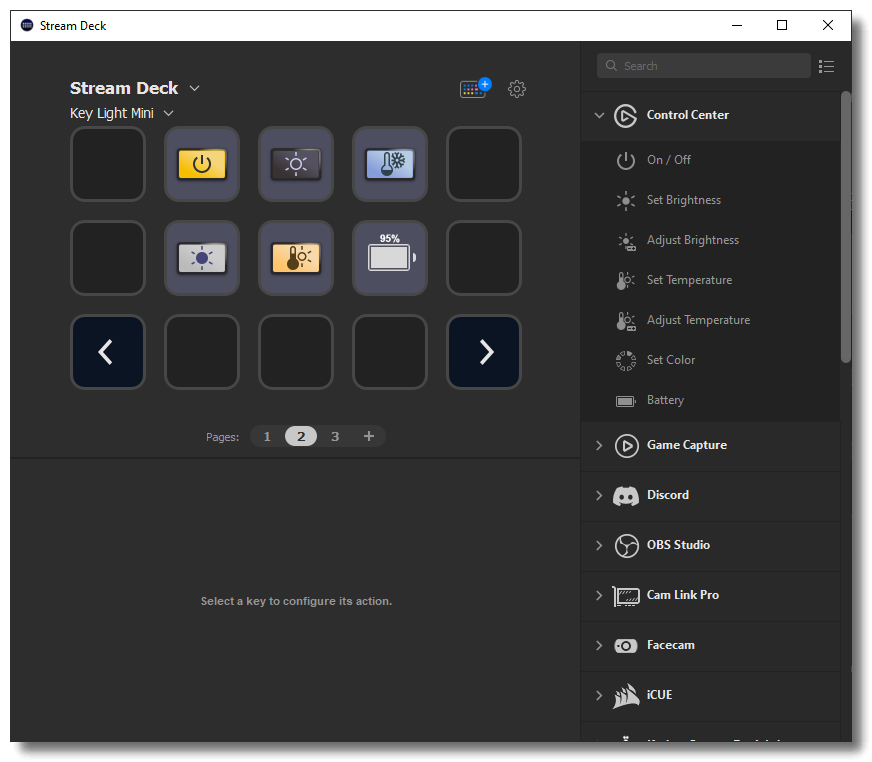 ---
Elgato Customer Support
---
For additional help or support, don't hesitate to get in touch with our customer support team: https://e.lga.to/help