This guide will cover Key Light Mini Studio Mode.
Studio Mode bypasses battery power usage, which minimizes battery wear and improves long-term performance. Using Studio Mode whenever possible will ensure optimal battery health.
ℹ️ We suggest enabling Studio Mode if Key Light Mini is continuously plugged into wall power.
---
Studio Mode
---
1) Download and install Control Center from elgato.com.
2) Open Control Center and navigate to the settings for Key Light Mini.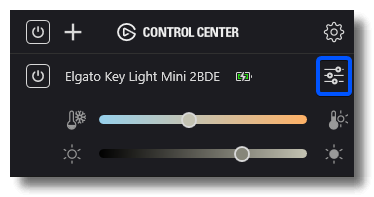 3) Once in the Settings for Key Light Mini, enable Studio Mode. A message will appear indicating Key Light Mini will only function when connected to a power outlet.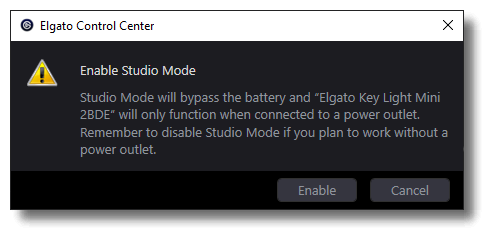 4) Once Studio Mode is enabled, hit Apply.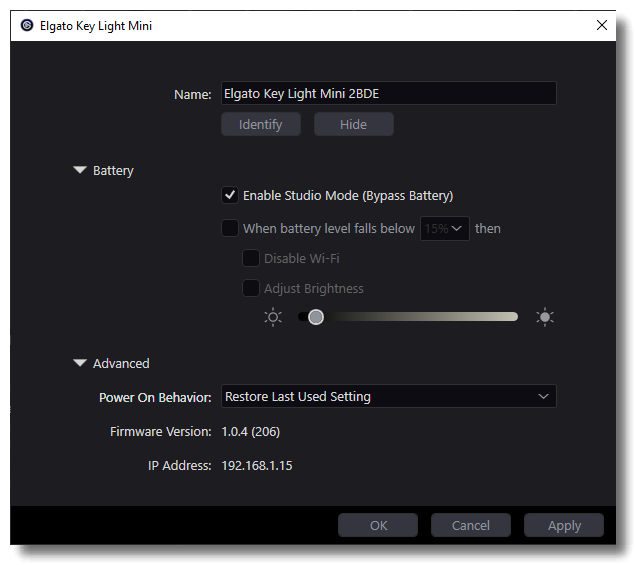 Studio Mode will now be enabled. Remember to disable Studio Mode if you plan to work without a power outlet.
---
Elgato Customer Support
---
If the above steps weren't able to help or for additional support. please get in touch with our support team: https://e.lga.to/help