Here are the changes in 4K Capture Utility 1.7.2.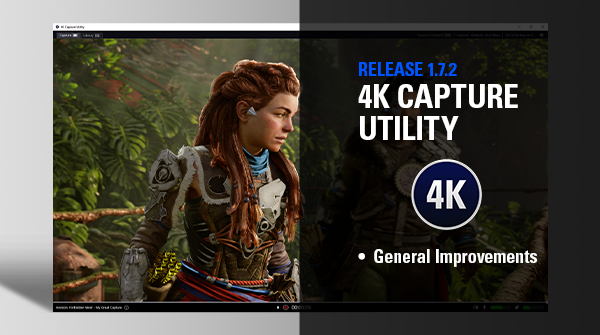 You can download 4K Capture Utility 1.7.2 by clicking on the link below.
Windows
Hardware drivers are available here.
What's New in 4K Capture Utility 1.7.2.
General improvements and bug fixes
Better handling of format changes during a recording session.
Warning for 4K60 4:2:2 input is no longer displayed for HD60 S+ if the actual input is 4K30.
Scrubbing in Flashback Recording no longer causes audio doubling.
Live Commentary was erroneously included in the first recording after enabling Flashback Recording in Preferences. Not anymore.
Fixed an issue that sometimes caused 4KCU to hang during format changes, or when Flashback Recording was restarted.
4K60 S+ Recording LED no longer flashes when Live Commentary is switched off in 4K Capture Utility.