This guide will walk through how to update the firmware of HD60 X.
ℹ️ When performing a firmware update, it is critical that the update is not interrupted. While updating, please ensure the following:
⚠️ Do not disconnect HD60 X.
⚠️ Do not close or quit 4K Capture Utility.
⚠️ Do not shut down your computer.
---
Firmware update steps
---
1) Download and install the latest version of Elgato 4K Capture Utility from elgato.com/downloads.
Updating firmware using a Mac is not currently possible.
2) Open 4K Capture Utility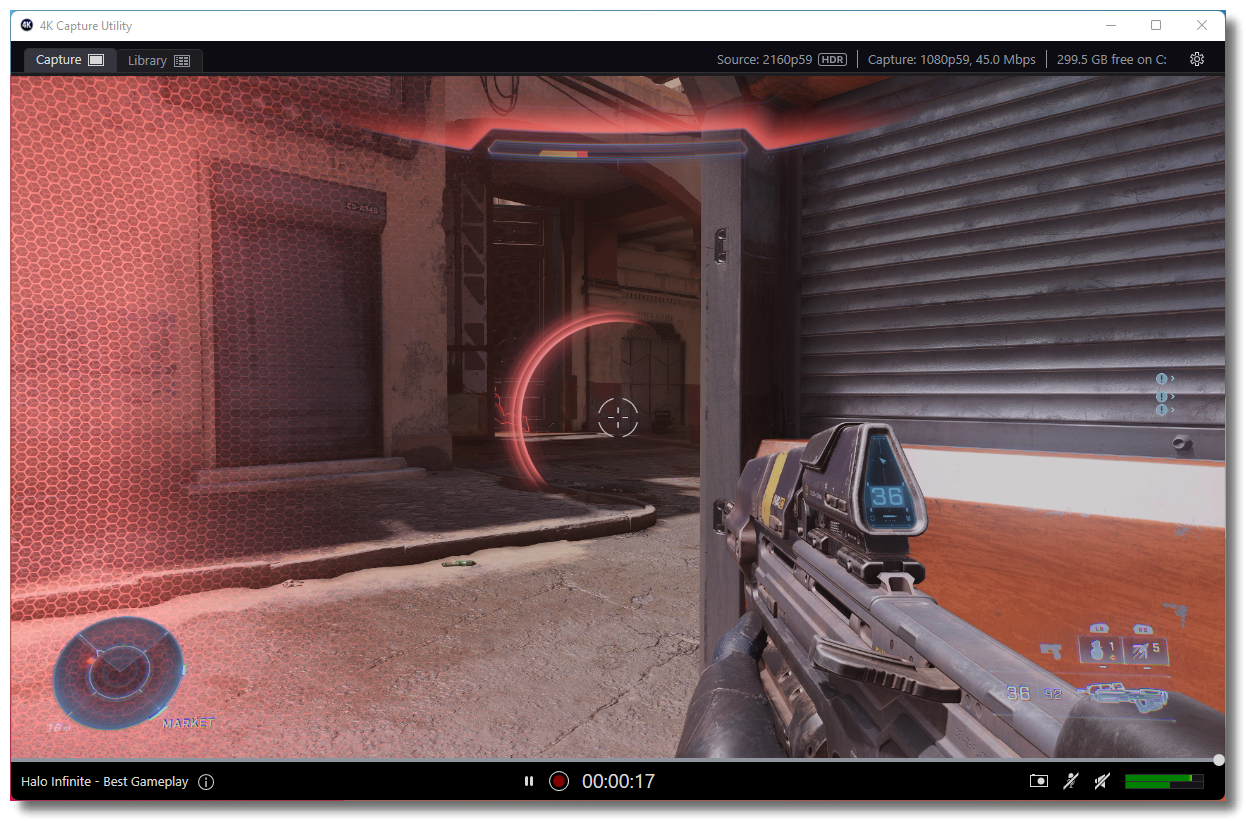 3) Press and hold the CTRL key on your keyboard, and while doing so click on the preferences icon at the top right corner.
4) Now release the CTRL key.
5) In the preferences window navigate to the Device tab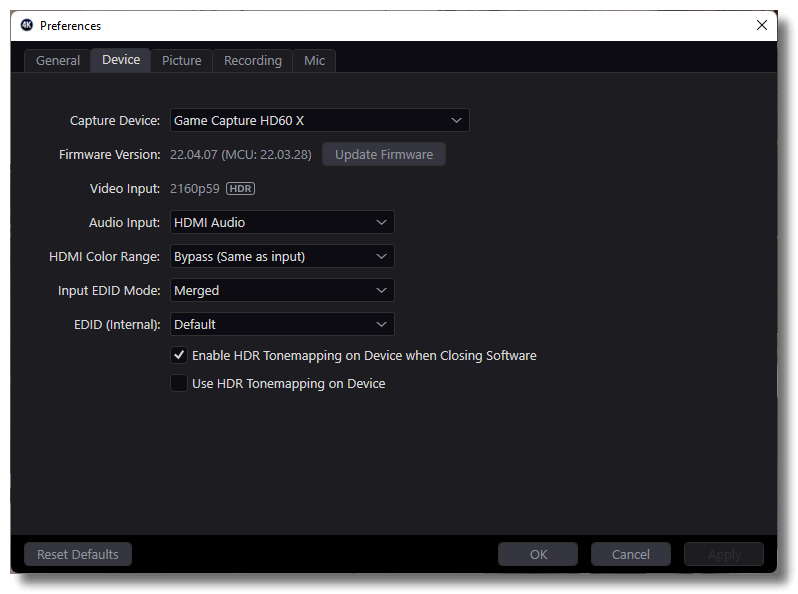 6) Click on the Update Firmware wait until the update completes.
⚠️ Do not unplug the USB cable from HD60 X during the firmware update.

7) After the update is complete, unplug the USB cable from HD60 X for 30 seconds, and then plug it in again