OBS Link is a small program that lives in the menu bar of your Mac. It grabs the incoming video from your Elgato Game Capture HD60 S and converts it to NDI. The NDI signal can then be captured in OBS Studio using the NDI plugin. Latency of the game going to OBS Studio via OBS Link is around ~250ms. This will vary with your system and setup.
---
OBS Link System Requirements
---
Intel-based Mac
macOS Mojave 10.14 or later
Elgato Game Capture HD60 S
Compatibility information:
OBS Link is not compatible with Apple Silicon Macs.
OBS Link is not compatible with OBS Studio 28 or newer. OBS Link requires NDI, which has not been updated to OBS Studio 28 compatibility. You can view the NDI plugin compatibility status here.
---
Elgato Game Capture HD60 S+ Does Not Need OBS Link
---
Please Note: OBS Link is not needed for the newer Elgato Game Capture HD60 S+ model. Elgato Game Capture HD60 S+ can directly connect to OBS Studio on the Mac without any extra software.
---
Setup
---
Lets go over how to setup OBS Link:
1) Download and install OBS Link 1.0.1
2) Download and install the NDI plugin for OBS Studio. Always download the most current version. As of July 2020, the current package you need is called obs-ndi-4.9.0-macOS.pkg.
You may also need to install the NDI Runtime 4.5.1
3) Connect your Elgato Game Capture HD60 S device to your Mac.
4) Click on the OBS Link menu bar icon and select the HD60 S.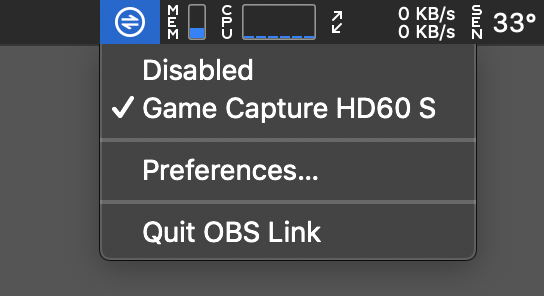 Open the Preferences to change settings such as HDMI or analog audio input, HDMI color range, resolution and more.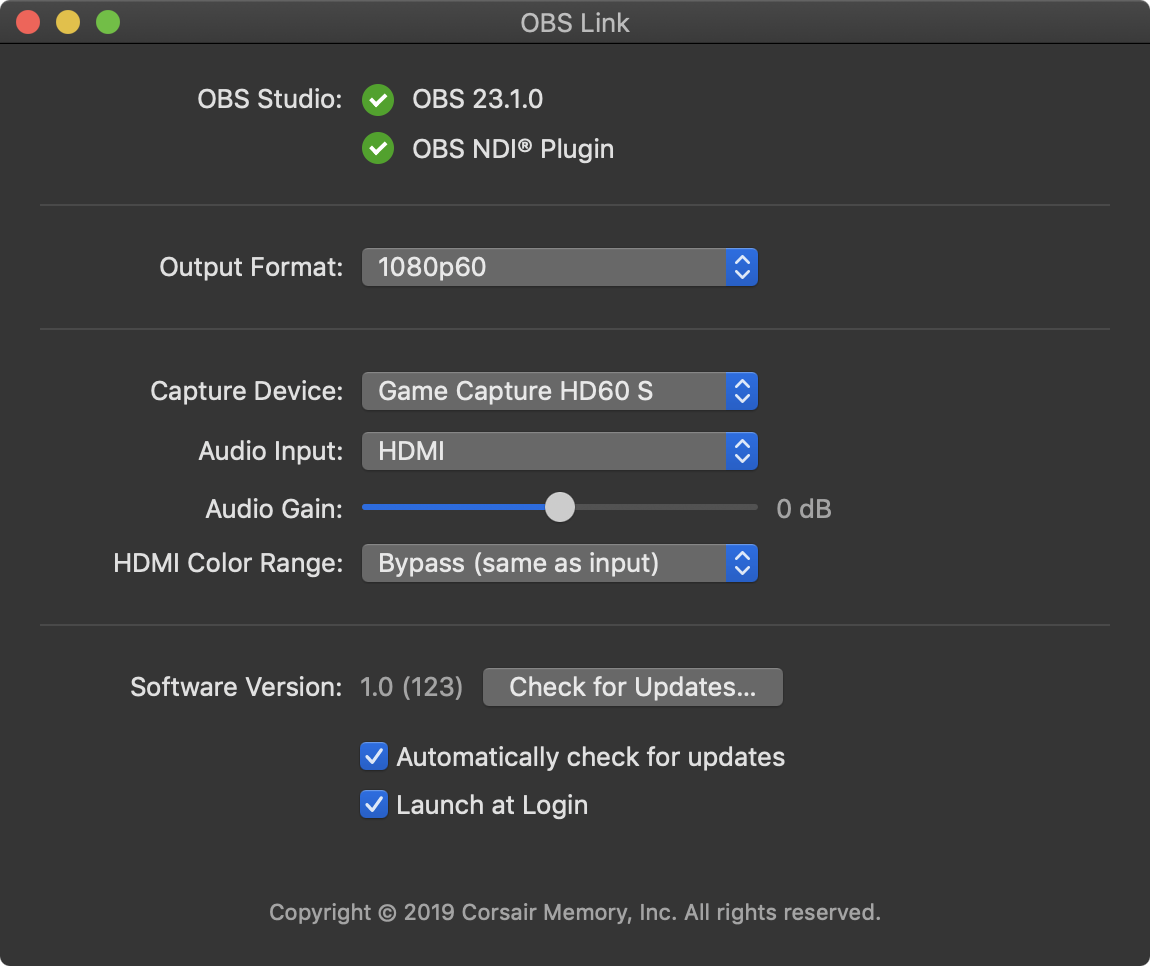 5) Open OBS Studio and add a new NDI Source.
if you have OBS open when you install the NDI plugin, you will have to restart OBS for the "NDI Source" option to become available.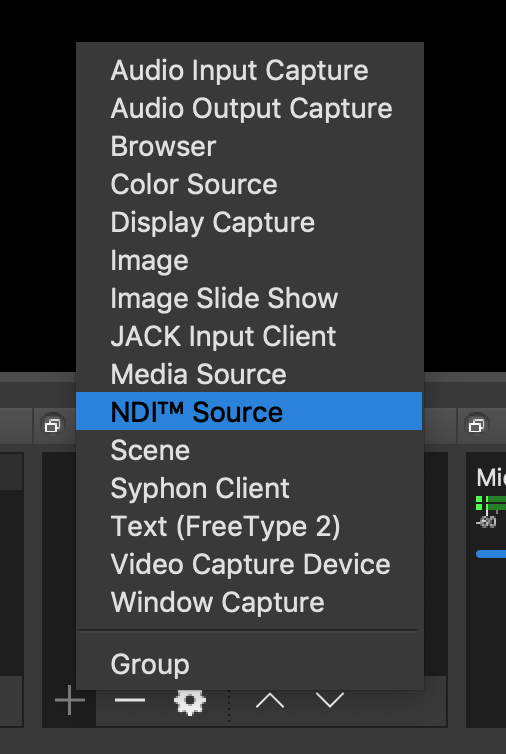 6) Give the source a name such as "HD60 S" or "OBS Link".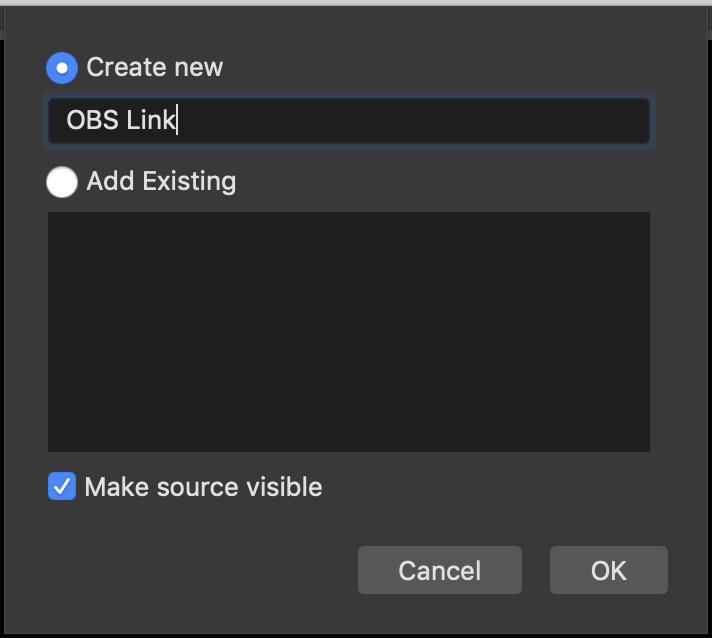 7) In the NDI source settings window, from the source name menu, select the OBS Link source.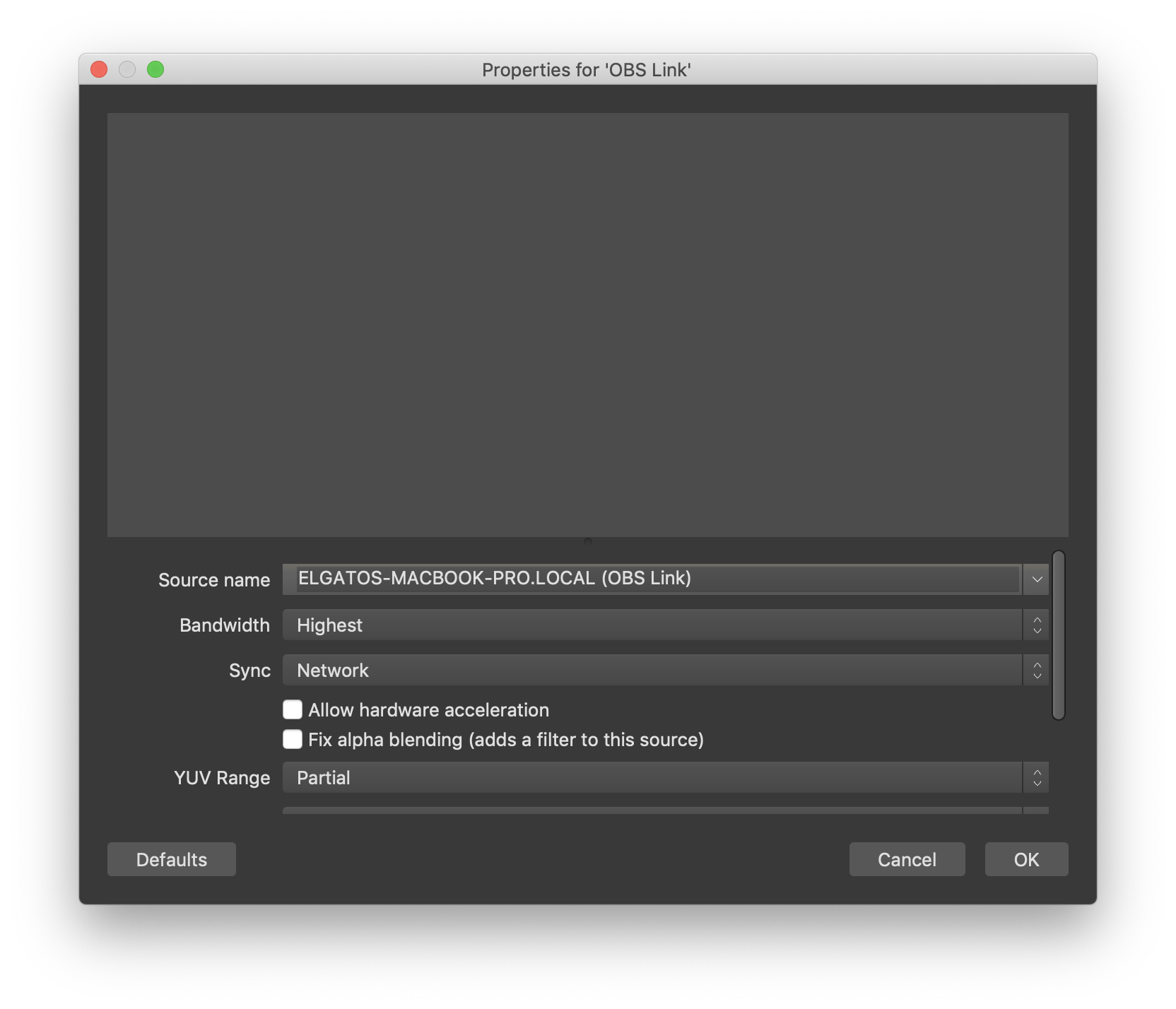 It will have (OBS Link) at the end with the name of your computer and .local in it as seen in the screenshot.
8) Click on OK, and after a few moments video from the HD60 S will appear in OBS Studio.
---
Helpful Articles
---
Enabling HD60 S Analog LIne In Audio
Listening to Game Audio in OBS Studio
---
Frequently Asked Questions
---
Q: Do I need to run Game Capture software with OBS Link?

A: No, OBS Link does not require Game Capture software to run.
Q: Does OBS Link support other capture devices such as Elgato Game Capture HD60 or Elgato Cam Link 4K?

A: OBS Link at this time supports only the Elgato Game Capture HD60 S. Elgato Cam Link 4K does not require OBS Link as it can be added directly to OBS Studio via the Video Capture Device source.